Canada: Going the distance
kly.co.uk/cms/media/eas-id-cms/16231" alt="" width="299" height="199" align="right" class="newsArticleImage">
Roaming through the Rockies, soaking up culture in Québec or island-hopping on the Atlantic coast – it's easy to see why Canada is such a popular fly-drive destination.
The country has a great road network and wide open spaces, so it's easy to get around even if it's unfamiliar terrain. The biggest problem travellers will come across is knowing which route to take – and that's where agents can lend a hand.
We look at some of the best itineraries around so you can guide clients towards the tour that's right for them – and boost commission by booking some excursions along the way.
As one of the region's most popular self-drive tours, it's hard to start anywhere but the Rocky Mountains.
Visitors flying into Calgary can head through Banff before taking in the blue-green waters of Lake Louise, the spectacular Icefields Parkway drive through the heart of the Rockies, and following the trail taken by traders during the 19th-century Cariboo Gold Rush.
Denise Hunn, manager of Prestige Holidays' Canada portfolio, says: "This is one of my favourite tours as it takes you from the towering peaks of the Rocky Mountains to the Pacific Ocean.
"Highlights include a gondola trip to the top of Sulphur Mountain, stopping at the Helmcken Falls at Wells Gray Park and an overnight stay in Whistler."
The adventure ends with four days on Vancouver Island and time to explore Vancouver city.
Sample product: Unlimited Adventures, Prestige Holidays, 16 days, from £2,690 per person based on two sharing including flights, four-wheel drive car hire, 15 nights' accommodation and two ferry crossings. Available May 25 to September 22.
prestigeholidays.co.uk
01502 567222
The rugged coastline of Vancouver Island is a must-see for wildlife enthusiasts and nature lovers.
Travellers can enjoy a quick look around Vancouver before heading to Victoria, the capital of British Columbia, to embark on a tour of the eco-friendly island.
There are plenty of chances to go whale-watching to spot orcas, minke whales and Pacific grey whales along with sea lions and puffins in Victoria and Clayoquot Sound, before enjoying a scenic drive to the island's east coast to see some of Canada's biggest Douglas fir trees – many more than 800 years old – in Macmillan Provincial Park.
A short seaplane flight then takes visitors to Knight Inlet to spend an afternoon spotting wild black bears and grizzlies.
Sample product: Whales, Bears and Vancouver Island, Jetsave, 10 days, from £2,769 including return flights, eight nights' accommodation and car hire.
jetsave.com
0844 415 9880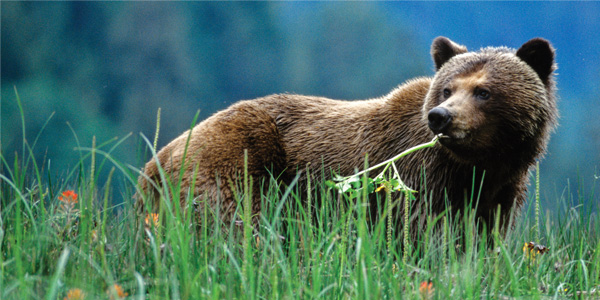 First-time visitors might like to pack in some of Canada's most iconic landmarks by starting off in downtown Toronto, where stunning views from the top of the CN Tower are not to be missed, especially at sunset.
Next, the 'museum capital' of Kingston is worth a visit before winding through the beautiful Thousand Islands region en route to Montreal. From there, the quiet charm of Québec City beckons, offering a fascinating insight into the area's French heritage with a wander through the Latin Quarter and the Citadel.
For a different side of Canada's history, holidaymakers can move on to Ottawa to see the Parliament Buildings, Royal Canadian Mint and perhaps an excursion to Turtle Island, before making their way to the most famous landmark of all – Niagara Falls.
Sample product: Heritage Trail, Virgin Holidays, 13 days, from £1,219 based on two adults travelling in May, including 12 nights' accommodation, flights and car hire. Daily departures from May 1 to October 20.
virginholidays.co.uk
0844 557 3859
Clients can combine historical highlights with spectacular scenery on this circular route from Montreal.
After two days' sightseeing in Québec City, the only walled city in North America, clients can marvel at the stunning sights along the St Lawrence River and Gaspé Peninsula. Must-see attractions include Percé Rock, one of the world's largest natural arches, and the historic Pointe-au-P??re lighthouse. Parc de la Gaspésie is also worth a visit with 140km of hiking trails, a chance to see caribou, moose and white-tailed deer, and try canoeing or fishing.
Take a detour to the beautiful Lac St Jean, before finishing with a two-night stay at Saint-Alexis-des-Monts, home to hikes, boating and watersports.
Sample product: Splendid Nature of Québec, Travel 2, 15 days, from £1,719 twin-share including flights between May and June, accommodation, car hire and Montreal river cruise. Tour available May to October 13.
travel2.com
0800 022 4182
Travellers put off by a lengthy flight could try the east coast, which boasts beautiful scenery and a rich maritime heritage.Bridge & Wickers product director Rachel Gleave says: "Halifax is the closest gateway to the UK, making Atlantic Canada just a six-hour and 40-minute flight away, so closer than you might think."
Holidaymakers can fly into Halifax and follow Nova Scotia's craggy coastline before turning inland to the forests of Kejimkujik National Park, then moving on to Annapolis Royal, the oldest town in Canada.
Next, head to New Brunswick and stop off in historic ship-building village St Martins, before continuing to Prince Edward Island, home to Anne of Green Gables author Lucy Maud Montgomery. There is still time to head to Cape Breton Island and drive the Cabot Trail, a spectacular scenic route carved into the northern edge of the Appalachians.
Sample product: A 13-day Magic of the Maritimes tour starts from £2,465 per person based on two sharing with 12 nights' accommodation and flights from April to June 22, car hire, whale-watching cruise and ferry crossing.
bridgeandwickers.co.uk