Feature: Yearning Japanese
Japan | September 23, 2015
The assault on the senses that is Tokyo attracts more than six million overnight international visitors a year.
The assault on the senses that is Tokyo attracts more than six million overnight international visitors a year. But the Japanese government is keen for tourists to explore beyond the capital city and Kyoto.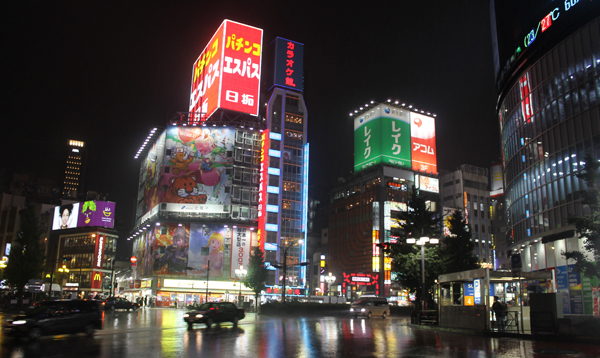 I'm not usually a superstitious person, but that all changed as I stood shaking a tin can of bamboo sticks and waited for one to fall out. I'm nervous about what's about to happen next.
Our Inside Japan guide Matsuko tells me that receiving a good fortune at Tokyo's Senso-ji Temple will ensure I have a positive experience in Japan. And, of course, I haven't travelled 12 hours and a quarter of the way around the world for a bad experience, so I'm willing a positive fortune to come my way. Just in case it all goes wrong, my guide explains that a bad fortune isn't actually the end of the world because I can tie the piece of paper to a wall in the temple and leave my bad luck there.
My stick is number 21. My guide shrieks with excitement, and for a second, I feel as if I've won the lottery. Hurrah, a good fortune and the holiday is saved! It's here, in the district of Asakusa which is home to Senso-ji Temple, a pagoda and a Shinto shrine, that my love story with Japan begins. The area reflects the more traditional side of Tokyo, and it's also where my guide Matsuko decides that she wants me to feel as at home as possible, and so asks to be known as my 'Japanese mother'. I oblige, of course.
Our next stop is the Tsukiji morning market. If something has ever graced the seven seas, you're bound to find it here – from tuna and octopus to giant crabs and even controversial whale meat and blubber. The market isn't open to the public until the morning fish auction finishes at 9am. From then till about 11am, it's a hive of activity, with locals food shopping and tourists swarming to sample some of the freshest cuisine in Japan.
My expectations of Japan were high – it's a country I've always wanted to visit and I was desperate to sample the crazy lifestyle I'd heard all about. I was particularly excited about those fancy squirting toilets (which are fabulous, by the way) and enjoying some Japanese-style karaoke.
The craziness was provided by venturing into some of Tokyo's trendier areas: Shinjuku, Shibuya, Harajuku and 'electric city' Akihabara. Each area is an assault on the senses, crammed full with neon twinkling lights, robotic voices, women dressed as French maids or schoolgirls, and almost no written English. I was hooked (despite a strange experience where a maid force-fed me my breakfast one morning).
Shinjuku was my favourite district – it's where locals and tourists let loose and bond over some sake and a karaoke session. Recommend clients head to the Golden Gai area, a maze of alleys that is home to more than 200 tiny bars each seating up to 10 people. And while I did return to Shinjuku after dark to sing a few karaoke classics (Hey Jude and a random Mariah Carey song) with a drunk Japanese businessman, it's also worth a visit before the sun goes down.
Our guide took us to the Metropolitan Government Building for a bird's-eye view of the city. At 45 floors up, the viewing platform shows off everything Tokyo has to offer, with a panoramic view of the city.
I found another dose of the weird and wonderful at the Robot Restaurant in Shinjuku, where visitors watch a chaotic 90-minute show featuring? robots killing giant pandas, massive snakes and girls in circus-master outfits singing and parading around. It was probably the most entertaining – and strangest – show I've ever seen.
In Shibuya, we were tourists in every sense of the world, and ventured to the famous crossing from the movie Lost In Translation. The neon wonderlands of Harajuku and Akihabara left us stumbling around open-mouthed, as we tried to take in reams of anime pornography and corseted women walking around bearing Hello Kitty accessories.
In Tokyo, culture meets crazy – and to experience one without the other would do the city an injustice. As Tokyo gears up for the 2020 Winter Olympics, the government is on a mission to ensure tourists experience more than just the capital and Kyoto. So it is building the profile of Aomori, in the north of the mainland, and Hakodate, on the island of Hokkaido.
So leaving my Japanese mother and the wonders of the capital behind, we headed off the beaten track for a little respite from city living. Our first stop was Shirakami-Sanchi, a mountainous? World Heritage Site that is home to one of the world's largest beech forests. Many city dwellers keen to escape the intensity of Tokyo head to this serene area for retreats, hiking holidays and camping trips. Although my hiking trip wasn't overly relaxing (red heads don't fare well in 28C heat and 100% humidity), the stunning views of the mountain range curtailed my moaning.
In the mid-1800s, Hakodate was the first port in Japan to open up to overseas trade, which led to the city's rapid development. According to our local guide, the view of the city from Mount Hakodate at night is deemed one of the best views in the world alongside Naples and Hong Kong – although she joked that she didn't know where that information had come from. Take the cable car up the mountain just before sunset for an amazing view of the city and ocean.
This city is known across Japan for its cuisine, particularly its 'dancing squid'. Head to the Red Brick Warehouse district, which is so hip and trendy that it wouldn't look out of place in east London. It's rammed with bars, restaurants and shopping boutiques.
Many visitors to Japan tend to head south after visiting the capital, but the north has plenty to offer. The area's mountainous and volcanic landscape is ideal for hiking, while the cities offer craziness but at a more relaxed pace.
Inside Japan offers a 14-night Best of Japan tour taking in Tokyo, Mount Fuji, Kyoto and Osaka. Prices start at £1,980, including flights.insidejapantours.com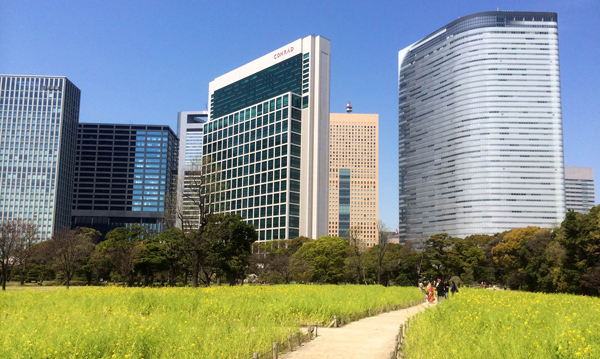 EXPLORING BEYOND TOKYO
Joe Sutcliffe, Wendy Wu Tours' head of product and marketing, reveals his top tips for places to visit outside of Tokyo for the luxury market.?
Fuji Five Lakes – Popular for its outdoor activities and hot springs, the area provides great views of Japan's highest mountain.Kinkakuji Temple – Kyoto's Golden Pavilion lives up to its name, with the top two floors covered in gold leaf.? Himeji Castle – The feudal-era fort, one of Japan's most impressive, towers over the city and has featured in several films.KoyaSan – This holy mountain is home to more than 100 monasteries nestled in a valley enclosed by peaks and said to resemble a Lotus flower.Itsukushima Shrine – This instantly recognisable Unesco World Heritage Site rises from the sea.
?