Opinion: The 'luxury newcomers' are here - and they're buying travel
sights.americanexpress.com/" target="_blank">
American?Express Business Insights
,?the data analytics and consulting arm of American Express, provides in-depth insights into consumer and business spending using data from 90 million cardholders in more than 125 markets.
In this new?series of columns Sujata Bhatia will share trends that she's seeing in the European travel market.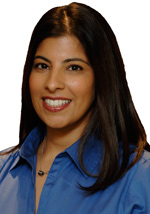 During the height of the economic downturn in late 2008 and 2009, luxury spending across the world fell in all major categories – fashion, jewellery, hotels, travel and fine dining.
Europeans spent 15% less on luxury goods in 2009 compared to 2008, while Americans reduced their spending by 12% over the same period.
Last year saw a rebound in luxury spending across all regions except Europe, where the recovery lagged until the first quarter of this year.
However, Europeans recorded an impressive 17% growth in the first quarter of 2011, compared with the same period last year. Europe's rebound completed a worldwide revival in luxury spending.
Looking at the travel industry, the luxury lodging and travel sectors are seeing slower growth than their fashion and fine dining counterparts, with no country yet seeing spending back at 2007 levels.
Despite this, there is evidence to show that not only are the number of travellers – both business and leisure – increasing, the amount these travellers are spending on hotel rooms is also going up.
Interestingly, since the downturn in 2008 and 2009, we've seen a change in who's spending on luxury.
We've identified an entirely new category of luxury consumer – one that had not made a single luxury purchase in 2007 but has made luxury purchases since the downturn. We're calling them the Luxury Newcomer.
Newcomers don't look or transact like the traditional luxury consumer.
They tend to be younger and less affluent but clearly have a strong sense of confidence in their spending power. In the UK, these newcomers make up 15% of all luxury spending.
All generations are represented in the newcomer class, however, Gen X (roughly those between 29 and 46) stand out when we think about overall, sustained business impact.
They're gaining spending power and emerging as a major player in the luxury market, and their taste for luxury has started earlier than their baby boomer counterparts.
With a taste for travel, Gen Xers venture to places that were likely off limits to their parents' generation. China, Thailand and Brazil are common destinations for Gen X while boomers prefer Italy, Japan and Switzerland.
Our analysis clearly shows that consumers at the luxury end of the market are beginning to spend again – in the UK and around the world.
Whilst the current global economic climate remains uncertain, the data can be viewed in a light of cautious optimism: affluent spenders tend to be ahead of the curve.
In particular, luxury newcomers, who are younger and less affluent than the traditional luxury buyer, but with fewer financial commitments and a new-found appetite for luxury, seem to be spending their way through the doom and gloom.
Anyone working in the travel sector would do well to keep the newcomers in mind given their emergence as a small but significant – and grow