Old new borrowed blue
launched the Old, New, Borrowed, Blue competition to find stories from the travel agent community of when you have gone the extra mile for your clients. In the first of four features we spoke to Travel Bureau retail team leader Joanne Mitchell, based in Gosforth, Newcastle upon Tyne, who will now be one of four finalists entered into a draw to win an incredible holiday to Venice.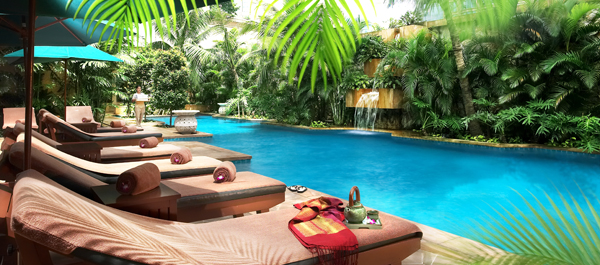 When Mr and Mrs Atkinson walked into the Travel Bureau they had no idea what they wanted to do or where they wanted to go. All they knew was that their golden wedding anniversary was on the horizon and it had to be special.
Luckily for them it was Joanne who greeted them and arranged what would be the most memorable holiday of their lives.
Joanne said: "They were looking for recommendations and I had recently been on a fam trip to Kuala Lumpur and Pangkor Laut Island in Malaysia. It was a brilliant trip and I thought the hotels and destination would be perfect for them.
"After confirming the booking I contacted the hotels to see what we could do to make the holiday extra special." The hotels were delighted to help, especially The Ritz-Carlton in Kuala Lumpur.
Not only did they arrange Champagne in the room, but they also arranged for a video to be played in the room with messages of love and congratulations from friends and family.
And when the couple left the room they were greeted by 50 members of staff each holding a rose signifying one of the 50 years the couple had been together.
The hotel filmed it and made a video as a keepsake, which you can watch at tinyurl.com/RitzKL).
Joanne said: "The couple were so happy. When they returned they gave me a big bouquet of flowers."
Joanne stressed that this close contact with hotels and tour operators is something all the staff at Travel Bureau maintain to make special occasions that bit better.
"Because I had been to these hotels I knew they were right for the couple and I had good contacts too.
"We make sure we keep those contacts, especially on fam trips as they are so pleased to hear from you and to hear that investing in having agents staying with them results in bookings."
So the hotel was happy, as were the clients, who are now loyal customers and have recommended Joanne to their friends.
It's not too late to enter. Simply email aspire@travelweekly.co.uk with a story about what you or a colleague have done to make someone's holiday extr