Meet the man behind Ikos Resorts
readis, chief executive of Ikos Resorts.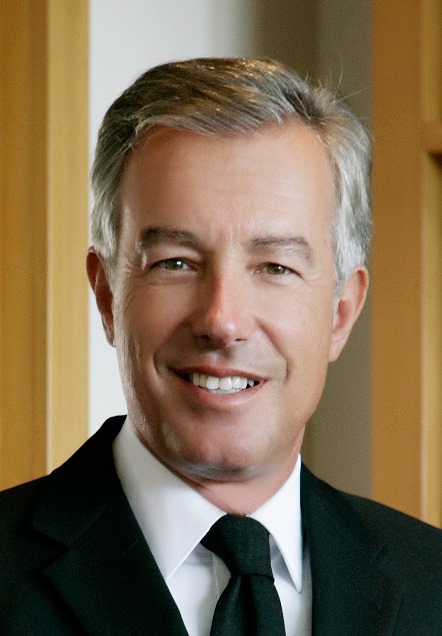 Tell us about your early career and what inspired you towards a lifetime in hospitality?
I was born in Thessaloniki and graduated as a civil engineer from the Aristotle University of Thessaloniki before undertaking my Ph.D. from the University of London (UK). I was President of the Board of Directors of the Hellenic Hotel Federation for five years (2006-2011) before undertaking my current positions as president of the Board of Directors of SETE (Confederation of Greek Tourism) and president of Marketing Greece S.A. My early career inspired me to look at the tourism industry in Greece and see how it could be improved, there seemed to be so much potential there, but the key was offering visitors to Greece quality in every aspect, which was lacking. This inspired me to further develop our family business of Sani in order to create a Greek destination that would offer a high quality holiday experience and exemplary service not usually found in the Mediterranean.
You have dominated Halkidiki with Sani Resort, so what was the main reason to introduce Ikos Resorts to the region?
The main reason for introducing Ikos Resorts was to introduce a revolutionary new concept to the market. With Ikos Resorts you have the safety and security of the traditional all-inclusive price however you have the luxury and quality of a tailor made holiday. Sani continues to be extremely successful for us however Ikos complements this by appealing to a slightly different part of the market. We know Halkidiki to be an area of incredible natural beauty that global travellers feel happy and safe to visit so this was the perfect location to start our journey with Ikos. In addition to this I am originally from Thessaloniki so I know the area extremely well and I felt Ikos would be an excellent fit.
How was the first year operating as a luxury all-inclusive group? Did you get the results you were expecting?
Our first year has been extremely successful and the tourism industry in Greece has shown itself to be remarkably resilient over the last year. There has been an excellent response to Ikos Resorts and its Infinite lifestyle concept because there is nothing else like it in the market. We are taking the traditional all-inclusive concept and turning it on its head by not only providing appealing prices but also ensuring that our guests receive the finest quality experience during their stay with us. We have received particularly positive feedback from our guests on our restaurants, where the creative menus are designed by our Michelin starred chefs, our Anne Semonin spa and the fact that we provide branded spirits as a part of our all–inclusive experience.
Has Halkidiki and wider Greece welcomed the arrival of your concept? What have been the hurdles you have had to jump?
The local community has been extremely supportive of the concept as we are already actively involved in working together with the surrounding communities. The pre-conceived idea that all-inclusive resorts are bad for local communities can be true and this is one of the main hurdles we have had to overcome in the local community and beyond. However this is something we addressed from the planning stages and was at the forefront of our minds when introducing the concept. Ikos Resorts is an' All Inclusive' idea in many ways and this includes the community aspect. We hire local people, use local suppliers for our food and encourage our guests to visit the local shops and benefit from special offers available to them. In addition our unique 'Dine Out' option allows guests to dine outside of the resort at selected local tavernas, however this is still included in the all-inclusive price. With all these initiatives we can ensure that the benefits of tourism flow through us into the local community as well.
As a key spokesperson for Greece tell us more about your involvement in tourism in general and what your thoughts are on the future of Greece and how important tourism will be over the next few years?
I think tourism will be extremely important over the next few years. Greece is an iconic destination with history and culture. It offers a safe haven for families and is an extremely welcoming place for visitors. If approached in the correct way tourism will help boost and strengthen the Greek economy. It is important for the public sector to work in harmony with the private sector so that the touristic services we offer in Greece are advanced and improved.
So what is in store for the future of Ikos and you?
After such a successful launch to Ikos we are keen to expand and our original idea was to open seven resorts in seven years. We are very careful with the locations we select to ensure that they offer our guests everything they desire in a holiday. Therefore finding such a perfect location can be a challenge. However this is something I am very much looking forward to achieving in the future. Personally I think this is an exciting time for Greece and the tourism industry and I look forward to continuing to be a part of th