Jumeirah opens in Shanghai
FONT-FAMILY: 'Calibri','sans-serif'; FONT-SIZE: 11pt; mso-ascii-theme-font: minor-latin; mso-fareast-font-family: Calibri; mso-fareast-theme-font: minor-latin; mso-hansi-theme-font: minor-latin; mso-bidi-font-family: 'Times New Roman'; mso-bidi-theme-font: minor-bidi; mso-fareast-language: EN-US; mso-ansi-language: EN-GB; mso-bidi-language: AR-SA">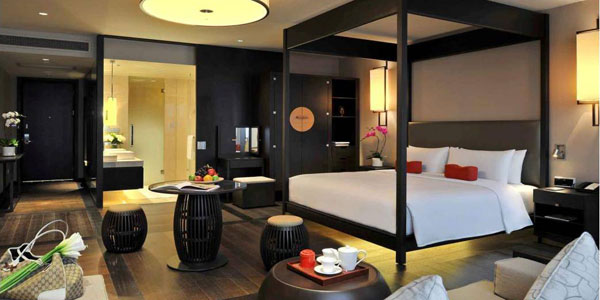 Jumeirah has opened its first hotel in China.
The five star Jumeirah Himalayas Hotel is in Shanghai's arts and cultural hub the Himalayas Centre.
The centre houses the 1,100-seat DaGuan Theatre, Himalayas Art Museum, a luxury brand mall and outdoor event venues and was designed by Arata Isozaki who also designed the Barcelona Olympic Stadium.
The hotel features 401 contemporary Chinese-style guestrooms, including 62 suites and residences, four restaurants and lounges, a 24-hour fitness centre and indoor swimming pool.
It also offers extensive meeting, conference and event facilities, including two grand ballrooms and a 5,000m2 rooftop Infinity Garden.
Located in the heart of Pudong, the hotel is directly opposite the Shanghai New International Expo Centre (SNIEC) and close to Century Park and Maglev train station.
Jumeirah Group has a further five hotel projects under development in China: Jumeirah Hangzhou, Jumeirah Guangzhou, Jumeirah Qing Shui Bay Resort Sanya, Jumeirah Macau and Jumeirah Thousand Islands Lake Resort in Qiandaohu.