Interview: Pete Waterman
stars out of Kylie Minogue and Jason Donovan in the 1980s. The man who brought us Rick Astley, Bananarama, Dead or Alive and Steps. As one-third of the record-producing and song-writing trio Stock Aitken Waterman, he has clocked up 14 UK number ones and during his career has been involved in writing or producing more than 200 hit songs. He was awarded an OBE in the 2005 Queen's New Year Honours list for services to music as a composer and producer. For some, Pete is better known for his TV career as a judge on talent shows Pop Idol and Popstars: The Rivals. Music aside, Pete is a railway enthusiast and is deputy lieutenant of the county of Cheshire, where he recently addressed Global Travel Group's annual conference.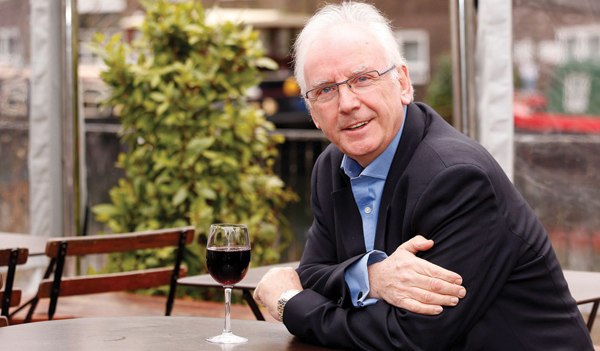 Where are your favourite and least favourite destinations and hotels?
India and Japan are my favourite destinations. The landscapes are beautiful. Japan is the place I have visited more than anywhere else. As an island, Japan is similar to the UK in lots of ways, and
India is like Britain with sunshine. And when it comes to service and quality, hotels in Asia just leave everywhere else behind. I still like the British Isles and find them fascinating, despite spending 25 years travelling them for the record industry. When we had Pop Idol, they called me 'Fat Nav' because I have been to every village. I now know I missed some amazing beauty spots because I would get there and be too busy to stop. My favourite county is Cheshire. I love the place. I have also been to places I have been bitterly disappointed with. Everyone goes to Sandy Lane in Barbados, but I hated it. My advice is don't go on a name – go on a recommendation.
How do you book your holidays?
I use travel agents if I want to go for a special break for a few days. These days I swap around. But if it's rail travel, I do that online.
What's important to you on holiday?
Food and relaxation – and there has to be a train journey. I want to taste great food and chill out. If I wanted an active break, I would stay at home. To be honest, if I am on holiday, I want a fantastic hotel. And I want what I pay for – five-star service.
What is your preferred way to travel?
Train. I travel by rail four times a week and have commuted all my life. The last time I checked, the mileage on my car was only 65,000 miles. I have some very expensive cars, but I don't drive them. My Bentley has only 27 miles on the clock, while my Porsche has 12,000 miles.?
Why are you such a lover of the railways?
I got into the record industry because of [rail] travel. After I met The Beatles and did a few gigs for them, I got offered a job at their record label Apple Records in London's Savile Row. The electric train service had just been introduced between Birmingham and Euston. You could travel from Coventry to London in one hour, so I could live in Coventry. For 10 to 14 years, I commuted, so I always felt the railways were an integral part of my wealth. I couldn't have afforded a house in London. When they announced the privatisation of the railways, I thought it was a great opportunity. I was the first person to buy part of the railways – I was the 'fat controller'. I decided to invest in the maintenance side and formed a company that I later sold to the Germans. My love is steam engines; I've kept that business. And I have just finished advising the Treasury on the high-speed rail link and about how much more benefit we could get out of it.
What do you think of the current music scene?
There is a lot going on. Music is about change. It has been locked in hip hop and R&B for too long. We see lots of sales diminishing, not because people are not buying music, but because the records they want are not available. People still buy records but the market is fragmented. It is about spotting the opportunity – it's not about talent. When we started Pop Idol, it was about the music. But TV is a whore, and once it sees the golden pot, it takes over. The music is not important any more, it's about the shows. The shows don't launch artists anymore.
Who are your favourite artists with whom you have worked?
I have never worked with anyone I didn't like. My favourite stars were Kylie (Minogue) and Rick (Astley). Now it's Jam Jar – they are like Crosby, Stills and Nash.
What do you listen to on your iPod?
I don't have an iPod. I love music but I would not listen to it to relax because I would be analysing why it isn't a hit or why I haven't made money out of it.
Where are you going on your next holiday?
I want to go to Marrakech but I don't know yet. I will leave it until the last minut