Interview: Kimberly Walsh
e Musical tells Rupert Murray about her travels with Girls Aloud and swapping massive arenas for the intimate West End.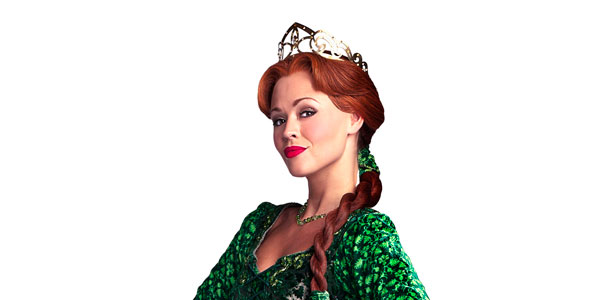 Kimberley Walsh is best known for being one-fifth of the UK's most successful girl band. Since being plucked from obscurity on one of Simon Cowell's early talent shows, Popstars :The Rivals, she has travelled the world with Cheryl, Sarah, Nicola and Nadine performing to huge audiences in exotic locations. With the girls taking a break to pursue personal dreams, Kimberly has found her way back to the West End and Shrek the Musical – playing the role of Princess, naturally. Aspire caught up with her in the ogre's lair to find out where the pop princess spends her downtime.
How did you feel the first time you walked onto the stage?
Scared, excited, happy and nervous. I knew the girls and my family were all in the audience cheering me on, so that helped settle the butterflies!
How does it compare to performing at venues such as Wembley and the O2? It's always so strange performing without the girls, although because this is a theatre show and so different to anything I did in Girls Aloud, it feels okay. It's a more intimate experience, and I love to hear the audience's interaction, you don't necessarily get that at the O2.
Are you a musical theatre fan?If so which are your favourites?
I've always loved the theatre. I played the role of Eponine in Les Misérables for TV show Passions of Girls Aloud; the role of Young Cosette in Les Misérables when I was 12, and I appeared in the touring production of Evita aged 14.
What would help travel?agents persuade clients that the West End, and Shrek, is a must-do experience?
It is a great thing to do with the whole family. There's something in the show to keep everyone entertained. Shrek combines the long-standing West End theatre tradition while incorporating a modern moral message. Also going to the theatre is quintessentially English!
Where is your favourite holiday destination and why?
I love so many places for different reasons, Los Angeles for the glamour, Venice for a city break, Thailand for a beach holiday.
Where is your least favourite holiday destination and why? Anywhere where the sun doesn't shine. I'm not sure skiing appeals to me. I know people have an amazing time, but I fear I'd rival Bridget Jones on the ski slopes.
Have you had any travel nightmares? I nearly missed a flight to Mexico once. My boyfriend Justin had gone walkabout and he lost track of time. I literally had to beg them to wait and let us on the flight!
How do you decide where to go on holiday? I think about what I need from my holiday and where I have never been, then Justin and I will decide together. I like to try new places. I'm a sun worshipper though and Justin finds it so boring so we have to compromise.
How do you research your holidays and how do you book them?
We have a great travel agent who helps suggest hotels and always finds us amazing rates. Word of mouth is always good too.
You have travelled the world with Girls Aloud, did you get much time to explore?
No, we used to go to some amazing places such as China, Australia, LA – but spent the whole time on TV, performing or in a studio.
Where did you last go and who did you go with?
I last went on a family holiday to Portugal. It was my nephew Billy's first holiday so it was so lovely for us all to spend it with him.
Are there any travel dreams you are yet to fulfil?
I'd like to go back to Australia and Thailand – I'd love to go for six weeks and do the traveller's thing visiting all the tourist spots, in hotels though – not sure I could handle hostels! Also South America is definitely on my list.
Do your holiday choices alter depending on who you are going with?
Of course. If I go with the girls it's either somewhere like New York for shopping or a beach for sunbathing, whereas Justin and I will go somewhere where there's a bit more to do.
You took on Kilimanjaro for charity – was it fun and do you enjoy that kind of adventure?
I'm not sure I could do that again. It was very tough. Perhaps for another good cause, but not for my own enjoyment.
Which of your Girls Aloud band mates is most likely to join you on a trip away?
Cheryl – we've been on a few holidays together. We were in LA a few weeks ago and it was fab and we had a great time. New York's the next girly trip we need to plan I think.

● Superbreak offers one night at the five-star Sheraton Park Lane with breakfast and a top priced ticket for Shrek the Musical from £147.50. superbreak.