Interview: Christina Kalogera
Tourism, Olga Kefalogianni told sister magazine Travel Weekly last year that "Greece is not only for the summer". Here, Christina Kalogera, director of the Greek National Tourism Organisation UK & Ireland office, updates Aspire readers on the background to that message and how plans are progressing in the UK.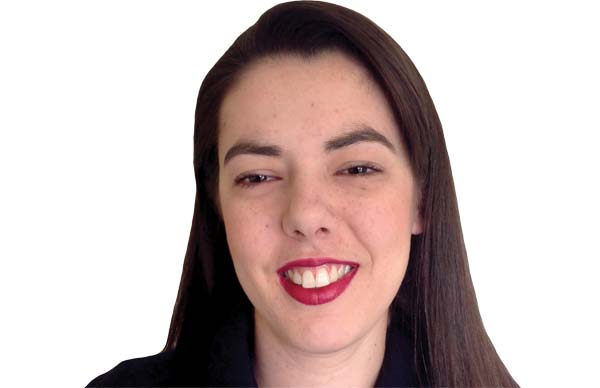 Greece has been a favourite of UK holidaymakers for many years. Why do you think that is?
Greece has a special place in British holidaymakers' hearts for many reasons. The ancient culture and history of Greece first captured the imagination of adventurous Victorians back in the 1800s and that is still true today. British visitors make up the largest proportion of foreign visitors to the new Acropolis museum – 170,000 have visited in the past five years. Of course, Greece's weather is also a fantastic draw – and this is particularly true in the spring and autumn too. And there is always something different to be discovered on the hundreds of diverse islands with their breathtaking scenery, alluring architecture and mythical histories. Greek cuisine has always been well-loved, but it continues to improve and of course you can always depend on the fresh local produce. British holidaymakers also know that their whole family will always get a very warm welcome and enjoy exceptional service. Greece has long been known as providing value for money, and that is certainly the case right now.
How has Greece changed in terms of what it offers holidaymakers over the Past 10 years?
We have seen a number of new boutique hotels and luxury integrated resorts open. Service continues to improve and new independent start-ups make customised and tailor-made trips easier. Young Greek chefs have reinvented Greek traditional cuisine offering unique and value-for-money gastronomic experiences. Traditional and no-frills carriers have launched direct flights to destinations such as Santorini and Mykonos.
How do you expect things to change in the next 10 years?
We anticipate the trend for tailor-made services to increase. There are a number of big infrastructure projects in the pipeline, such as the Elliniko Project, which will include one of the biggest urban green spaces in Europe. There are also plans for regional airports to be upgraded. Athens is a very dynamic city at the moment. Streets in the city centre are soon to be pedestrianised and there will be a direct subway connection from Athens airport to Piraeus port.
What are the biggest challenges you have faced and will face?
As there is such a diverse range of product on offer in Greece, educating both the public and tourism professionals on the abundant choices is always a welcome challenge! As the minister for tourism, Olga Kefalogianni has pointed out, Greece is so much more than a sun and sea destination. We really need to keep focusing on building a wider brand on attributes such as its culture, heritage and the authentic Greek experiences.
Does Greece have the right product to increase its share of the luxury market?
Greece has some of the best resorts in the world with exemplary quality of service. We are also seeing a greater number of luxury private villas and boutique hotels. The seaplane services next year will also help more remote islands become accessible.
How are you going to educate agents about high-end Greece over the coming year?
Greece has a combination of activity planned for 2015, which will include online training, workshops, fam trips and roadshows.
Do agents have any misconceptions about Greece? If so, what are they?
Many believe that the destination is too far away and has a limited season. On the contrary, Greece is just a three-hour flight away, and is ideal for city breaks. There are year-round connections to Athens and Thessaloniki. Just a short drive from these cities are fabulous destinations just waiting to be explored, whether that's the wine trail leading northeast from Thessaloniki or the seaside idyll of the Athens Riviera.
If you weren't holidaying in Greece where would be your next choice?
I don't think there's anywhere quite like Greece, but for a complete change in scenery, climate and culture, I would go to the UK. The Lake District and Edinburgh are very different locations and very beautiful.
Is there an area or areas of Greece that you think deserve more attention from tourists?
Mainland Greece is full of undiscovered gems British people are unaware of, such as Pelion peninsula in central Greece and the Peloponnese in Southern Greece, which include wonderfully stylish and small little cities such as Nafplio, which is popular with the Athenians keen to escape the big city. It has an ancient history and beautiful architecture. The surrounding rural area of Nemea is also popular for its wineries, yet few British people have hea