Interview: Amanda Darrington
shed and partnerships with independents on the rise, Amanda Darrington tells Rupert Murray why Kuoni wants to cement its trade relations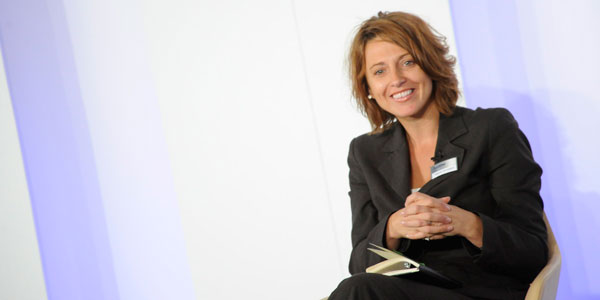 At Abta's Travel Convention in October Aspire broke the story that Kuoni was to scrap all online discounts. True to its word, the operator removed them. The news, of course, was welcomed by the trade. Some might have thought Kuoni could have chilled and enjoyed the agent support that this move would bring. But chilling is not the plan. Chilling could not be further from the plan.
Why should agents sell you and not your competitors?
For every good, quality independent agent there is a vast amount of choice – there are lots of luxury operators and we need a compelling reason for them to favour us. The majority of the effort is centred on engaging with and investing in our Specialist Agents. The market is tough for everyone so we thought it made sense to invest in key agents who can help elevate the brand and their sales at the same time.
What does this investment look like?
It started in Bath. We knew it was a perfect real estate option for us and that we should have a shop there. But thanks largely to agency World Market Travel we already had a good amount of business in the area, and the last thing we wanted to do was cannibalise its market place. So, in a year we developed the perfect model that let the agency keep its independence but also gave us a brand presence in Bath. The prototype means we promote World Market Travel as our partner in our direct marketing, which gives it massive exposure. And we refurbished the shop to bring it up to the 21st century.
Is it working?
It's working really well, I'm very happy and so are they. It has created a halo effect. Kuoni sales have improved and so have alternative products – even our competitors are seeing improved business through that shop.
Does it bother you that your partnership is helping other operators?
Not at all. We have a financial commitment to the agency and it has a target for Kuoni sales. But if our product is not right for the customer they absolutely won't be sold our holiday – the continued independence is paramount.? Although, in terms of product range, there are not a lot of occasions when there isn't a relevant Kuoni option.
Will you do more of these partnerships?
Yes. We have been able to copy that model and there will be five by end of this year. Others include Baldwins in Maidstone, Peter Goord in Plymouth and Travel Bureau in Gosforth.
how many will there be next year? Well, not every shop will want to do this so we devised the Kuoni brochure display design. We've got 350 specialist independents all of whom give us £50,000 or more business per year. We approached these businesses and said we want to improve our visibility and would like to help them help us. So we have put together various bespoke agreements and basically we go in and 'Kuonify' a wall. We might have 11 done by the end of the year and if there is enough interest we will carry the momentum into 2012. But we won't be doing any more co-brands.
The agents don't see this as an attempt to shave away their independence? No, not at all. They can and do still sell whatever suits their customer, all we are trying to do is invest time and energy into key independents in a subtle way. It provides visibility for us and aligns them to a financially secure, trustworthy tour operator – and they like that.
What else are you doing for agents? An important task is to improve the Specialist Agent scheme and I hope to have the details of that ready by the end of the year. At the moment there are some good reasons such as first refusal on educationals, offers etc. But we are going to improve it so keep an eye open.
As you mentioned there are a lot of luxury operators – where do you fit in relation to the others? We did a survey a couple of years ago and while customers think of us in the same bracket as the likes of ITC and Seasons in terms of product, it appeared that agents didn't. We were sat somewhere between mainstream and luxury, and so over the past 18 months I have been trying to change that. Sometimes smaller companies are considered more luxurious and bespoke and I can understand that, but our strength also lies in the size and quality of our ops team. When something happens, such as a natural disaster, it's us you want your clients to be with.
What's new in terms of Kuoni product? We have just launched Discover – designed to encourage customers to tailor-make with us. India and Latin America will be the main focus and the Far East and Africa will also feature. We want to be known as true destination insiders and rival our specialist competitors. Experiences will include hot-air ballooning in Jaipur, zip-lining in Honduras, horse riding in Uruguay, cruising in Antarctica, snorkelling in the San Blas Islands in Panama, wildlife spotting in Guyana and walking the Inca Trail in Peru. We have installed a dedicated sales and retail team, and created a new brochure and a quarterly customer