Interview: Alison Cryer
urism is working extremely hard to let the travel trade know far more about the country. It is one of those places that continually surprises even the best travelled among us because of its diversity and range of things to do. The ministry knows that seeing is believing, which is why 24 Aspire agents will be travelling to Oman this year on an incredible 4x4 adventure to explore the country. The group will include finalists from the Aspire Awards, which were held in association with Oman.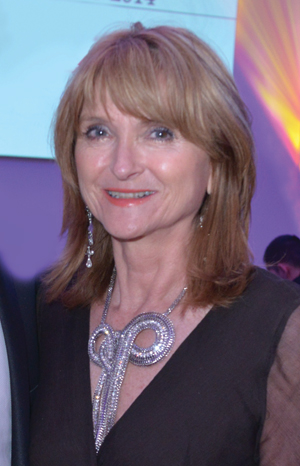 Oman is dedicating enormous time and effort to the travel trade.Why are agents so important?
As an emerging destination, most visitors will book through a travel agent, especially if they are visiting by cruise ship or touring the country.
What sorts of things do you do for agents in terms of events, communication and training?
We communicate with our agents in several ways. We use trade advertisements and newsletters quite a lot and, of course, we are on the Aspire advisory board, so we communicate regularly through that. We have a training and rewards programme on Online Travel Training and on omanacademy.com, giving agents the chance to learn all about the destination from home or work. Rewarding agents for sales is also important to us, so we offer a £10 shopping voucher when agents register a booking for seven nights or more on omanbookingrewards.com. Meeting agents face to face is also very important, which is why we hold annual roadshows across the country, as well as third-party workshops.
Do you think agents know enough about Oman or is there still a lot of work to do?
We meet a lot of agents and communicate with them regularly. But until we have trained every agent either in person or online, our work will not be done to ensure that agents know lots about Oman.
What most surprises the agents when you talk to them about Oman for the first time?
There are a few things. First, the size and diversity of the country is striking. The fact that there are mountains as well as Indian Ocean beaches, deserts, forts, castles and the amazingly green area of Salalah. They are also surprised to hear that Oman has more than 5,000 years
of recorded history.
What kinds of trips to Oman are popular through the travel trade?
The most popular types of trip are high-end luxury, diving, adventure and touring. Oman is also increasingly popular as a port of call for cruise ships.
Which Particular gems do you think agents and their clients are missing out on at the moment?
Golf is a new attraction for the country. There are three 18-hole courses in Muscat and a fourth is on the way in Jebel Sifah. There are fantastic deals available in the summer season. Visiting Muscat on a twin-centre holiday with Salalah or Musandam is a wonderful experience. There is also potential for visitors to explore more outside of their luxury hotels.
You are taking 24 Aspire agents on the 'Oman odyssey' fam trip – an incredible 4x4 adventure to Oman. How important is it to you to get agents out to the country?
It is extremely important and is by far the best way to sell Oman to them. In my experience, once an agent has been to the country and seen it first hand, they never stop promoting Oman.
Are there many new hotels and accommodation options in the pipeline?
Rotana Salalah Resort, which is the first five-star hotel in the city of Salalah, opened on March 1. It offers 399 splendid rooms and suites. The luxurious Alila Jabal Akhdar Resort, which has 86 suites and opened in April, is located 2,000m up in the mountains of Jebel Akhdar. There are also a few hotels in the pipeline in Jebel Sifah.
Tell us three things that are little known about Oman but that make it a must-see destination?
Three little-known things would be the mountains, the excellent year-round climate and Salalah.
If agents want to learn more about Oman, how should they go about it?
The best ways are to complete our training programmes at Online Travel Training and at omanacademy.com, or by attending one of our annual roadshows.
What is your favourite part of Oman?
I have no favourite area. I love the whole country, from the fjords of Musandam in the north to the green vegetation of Salalah. And let's not forget the 2,000 miles of coastline, remote islands, pristine waters, vast expanses of desert, history, culture, towns, villages, forts and castles, and breathtaking mountains and canyons. Above all, there are the warm and welcomi