'I want my staff to be a bit weird': Interview with Seasons boss Paul Beacall
urray hears how the old Seasons in Style is getting a new lease of life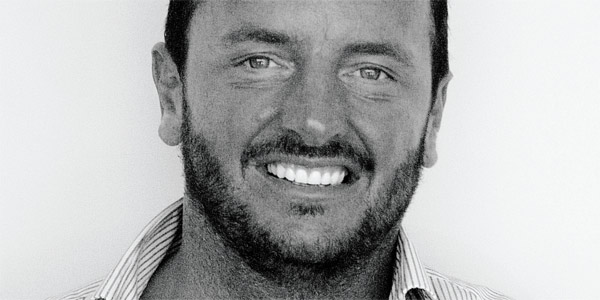 The new managing director of the luxury operator formerly known as Seasons in Style has been at the helm for less than a year – but the brand change, Paul Beacall says, is more than skin deep.
One of his key core values gives a hint at the shake up taking place in the Chester offices: "I want everyone to be a little bit weird."
Why do you want your staff to be a little bit weird?
When you are a little bit weird you change things and don't stick with the status quo.
The HR guys wanted to change it to nuttiness but I said that sounds too much like Dairy Milk.
People think I'm a little mad now and then but it has already created a really open environment.
What was wrong with the business you bought?
It was clear very quickly that there were a lot of very talented people but just not enough entrepreneurial skills.
It was quite tightly structured which allowed it to operate well but without taking advantage of the ability to turn on a dime that comes with not being owned by a big company like Elegant Resorts with Thomas Cook or Carrier with Kuoni.
And commercially Seasons in Style was known as the gentleman of the trade, negotiating nicely and never pushing too hard.
Was there much opposition to dropping 'In Style'?
From my point of view it felt quite 1980s and losing it felt like a natural progression for the brand.
But I was expecting a few hard conversations but when it was mentioned everyone agreed.
When we went to pitch with creative agencies not one of them told us to keep it.
The reservations guys occasionally get it wrong still and curse themselves but it takes time to bed in.
What are the biggest changes you've made?
We've already dropped 25% of the product and set about ensuring our staff are true experts in geographic areas rather than being quite knowledgeable about everything.
So the teams have been out travelling more and we have specialists on Africa, South East Asia and India all starting soon.
We have refined the product so there is no four star product at all and in many areas we now have a couple of hotels rather than 5 or 6.
Product can grow like ivy and you don't even know how it's happened. The key is to be a trusted source so that when people book with us they know they are getting the best. And we've totally reworked the brochures.
What differences will agents notice in the new brochures?
The old ones always talked about pristine white beaches blah blah – who speaks like that? Why are we speaking like that?
So the tone of voice is completely different for a start.
The design and size have been totally revamped and we've pulled out the little nuggets of information that really sell holidays and demonstrate our awareness of the product.
We've pulled away from our competitors with these brochures and they won't be able to catch us.
How much of your business comes through the trade?
It's 53%, a massive amount so we make sure we are supportive with five people on the road and various dinners and lunches so agents know what is going on.We have had less fam trips this year but that will be increasing again.
We give them different brochures with no direct numbers on and we will be revealing some exciting and significant plans for the trade in the next few weeks.
Why have you reduced the number of fam trips?
We wanted to focus on getting our staff totally up to speed and the agents have been supportive of the decision – they want our staff to be able to offer comprehensive advice and assistance in sealing a booking.
What changes can we expect to see in the product range?
Seasons is famous for fly and flop but we want to take serious strides into the tailor-made market. We get the enquiry level but cant facilitate it.
The demand is there and it would be easy to go in all guns blazing but there is a serious vetting process involved in finding the right guides and partners to ensure that we can place our customers in their hands.
Areas we are looking at include South America, Central America, the middle east, Russia and there is enormous potential. Asia, for example, is 600% up on last year. We want to go toe to toe with some of these specialists.
How is this year going?
We are up by about 25% this year and average price is up about 30% to £10,000. We want to increase by the same again next year.
It's a tough market and its getting later all the time which makes it very difficult to forecast.
Will the Eden Luxury Travel Group buy any more businesses?
We have aspirations to buy again but we are at least 12 months off that. Now its all about bedding in, getting this brand going well and then we will consider a bolt on specialist business – but it would be a very consid