Hurtigruten orders four new ships
kly.co.uk/cms/media/eas-id-cms/29758" alt="" width="299" height="199" align="right" class="newsArticleImage">
Norwegian exploration specialist Hurtigruten has?placed an order for up to four new ships as it looks to "meet the growing demand for adventure travel".
The deal marks the largest investment Hurtigruten has made in its 120-year history. The order includes the construction of two new vessels which will be designed for travel in the Arctic and Antarctic regions.
The new ships will be designed by Rolls Royce and the first will launch in 2018.
Hurtigruten's chief executive Daniel Skjeldam said: "This is a milestone for us and an expression of our confidence in the growth of the global market for adventure tourism. We are to build the most formidable expedition ships the world has seen."
"People no longer want to spend their holiday time being passive spectators. The new adventure traveller is looking for authentic experiences, which is why sedentary, standardised travel packages are becoming less popular and active adventure travel is booming.
"Our experience is that explorers travelling with Hurtigruten crave adventurous activities and mindfulness in combination, therefore Hurtigruten offers active voyages. We offer real experiences in local environments, just steps away from the wildlife."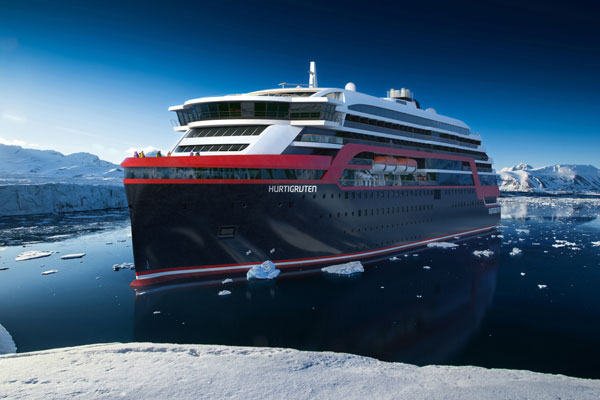 UK managing director Magnus Zetterberg said: "We offer our guests a truly unique experience on-board all of our ships. Every season we've seen an increase in demand from guests to travel with Hurtigruten for the unrivalled range of adventure activities we offer.
"It has been more than ten years since Hurtigruten last placed an order for the construction of a new ship so the prospect of being able to expand this with the arrival of new vessels is very exciting."
The new ships will offer lectures on topics relevant to the destination they are sailing in, such as history, zoology, botany and environme