Free stays at Royal Mansour for Aspire members
T: 305px" border="0" alt="marrakech hotel" src="http://api.travelweekly.co.uk/cms/media/eas-id-cms/15031">
One of Marrakech's hottest properties is offering Aspire members an astonishing opportunity to try out the hotel for free.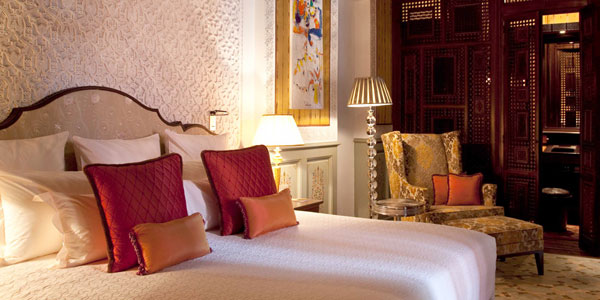 Associates, Ambassadors and Millionaires are invited to enjoy one two and three nights for free respectively at the Royal?Mansour.
Associate: One complimentary night including breakfast and airport transfers.
Ambassador: Two complimentary nights including breakfast both mornings and airport transfers.
Millionaire: Three complimentary nights including breakfast and dinner daily plus one spa treatment per person and airport transfers.
All accommodation is based on 2 adults sharing a one bedroom Riad and is subject to availability. It does not include Christmas/New Year period.
To book you need to email reservation@royalmansour.ma and address the email to Siham Chala, Reservations Manager, or Mohamed Attif, Assistant Reservations Manager.?
Please also copy in Karim Slimani (kslimani@royalmansour.ma) and Caragh Ashley (caragh@masonrose.com) to the email.
In the email tell them what membership level you are – Associate, Ambassador or Millionnaire.
Blackout dates are as follows :
-?Pure Life : October 28?to November 6?2011
-?Marrakech Film Festival :?December 2?to 10?2011
-?Christmas & New year Eve : 20th December 20?to 02nd January 2012