Finalists announced for Aspire Awards in association with Oman
x; HEIGHT: 330px" border="0" alt="Oman" src="http://api.travelweekly.co.uk/cms/media/eas-id-cms/21793">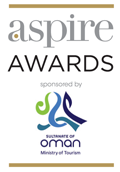 Scores of you entered but only a small number could make the shortlist for the inaugural Aspire Awards, sponsored by Oman, (part of the Agent Achievement Awards on April 30).
Aspire is very pleased to announce the agents who have made that shortlist in four categories.
Every shortlisted agent will be invited to join the Oman Odyssey with the Oman Ministry of Tourism and see a matinee performance of The Lion King musical, courtesy of Superbreak.
?
?
THE OMAN ODYSSEY
Win a place on a fam trip to Oman with aspire awards finalists
The Aspire Awards are the luxury centrepiece of the Agent Achievement Awards and the Oman Ministry of Tourism is the headline sponsor.
To recognise the incredible achievements of the Aspire Awards finalists, Oman is inviting them all to a one-off fam trip of a lifetime – the Oman Odyssey.
But if you're not a finalist, don't worry – they have another 12 places to give away.
The 12 finalists and 12 competition winners will be invited to explore this beautiful country and see the country's extraordinary versatility and variety, while staying in some of the most beautiful accommodation in Oman and enjoying the spectrum of incredible experiences on offer. Agents will see the places that ensure the country is at the top of many people's wish-lists.
To enter, email aspire@travelweekly.co.uk with your dream Oman itinerary. The fam trip itinerary will be put together using the suggestions from our 12 winning agents.



PRIZES FOR ASPIRE AWARD WINNERS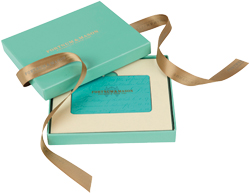 The award winners will each pick up a prize courtesy of Aspire's new retail partner. Sinclair Global represents luxury designers, brands and locations in London, offering agents a way to give their clients a unique experience in the capital. You'll be hearing much more about them from us in the coming months.
For now, they just want to give our winners an amazing prize. The four winners will receive one of the following Fortnum & Mason gifts: