Editor's Pick
ecision to make this issue. Should I write about the incredible spa at the Corinthia Hotel or the extraordinary Emirates Aviation Experience? Both I loved, both I enjoyed on the same day in London and both are worth sending your clients to. Turns out it was too tough. So instead I invented a word – spaviation – and wrote about them both.
EMIRATES AVIATION EXPERIENCE, LONDON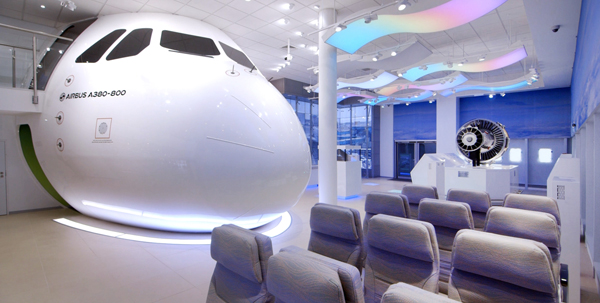 First stop on my spaviation day was the Emirates Aviation Experience in east London. I was nervous.
Today I would be 'flying' enormous planes in cockpits pretty much identical to the ones real pilots fly. Upon arrival the first thing I noticed was the giant nose cone of an A380. On the board to my right I could see a list of flight departures with Captain Murray on screen. I stood a little straighter, a little taller, and began to wish I was dressed as a pilot.
The experience is actually far more than a simulator. Inside is a cross-section of a Rolls-Royce Trent 800 jet engine partially built in Lego, a virtual wind tunnel looking at how this influences flight, a touchscreen game explaining the turnaround process of an aircraft, and a replica A380 economy-class seating area. Travel and tourism students and schoolchildren come here to learn as well as fly because it isn't simply a bit of fun – it's a genuine learning experience. Having said all that, the best bit was sitting in The Chair.
After some brief training I chose to take off from Dubai airport in the sunshine. I could have gone for London in the rain but I get enough of that as it is.
Using pedals to steer I hurtled along the runway gaining speed. I waited until my ground speed was suitable and then used my right hand to take to the sky. It didn't take long to forget I was looking into a screen rather than a window to the real world.
There was a lot to think about: keeping the plane level; not climbing too high or staying too low; making sure I didn't hit the Burj Khalifa; and resisting the temptation to fly like a crazy person. Without wishing to show off, I think I did quite well, until it was time to land. So I won't mention all the crashing.
After taking off and landing several times in different conditions I was a little tired.
Thankfully, I had the perfect wind-down waiting for me.
aviation-experience.com
CORINTHIA HOTEL, LONDON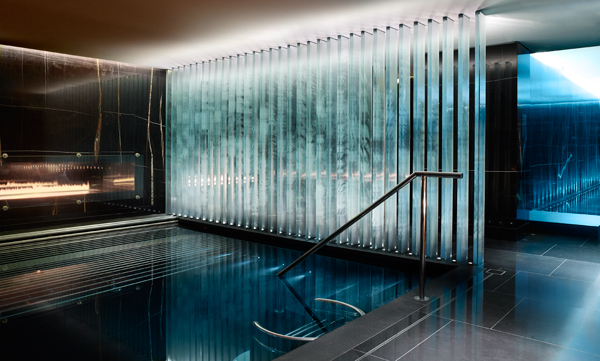 The Corinthia in London is still a baby of the city's hotel scene, but probably the most beautiful baby around. The spa is the biggest in London but, more importantly, it's the best. That's not just my opinion: the awards and accolades it has garnered back me up.
The menu of treatments is clever because it doesn't throw confusing and long-winded descriptions at you using words most of us have never heard of. It tells you what each treatment is practically good for, such as to help one forget a hard day at work or to soothe the body after a long day of sightseeing. The highlight is the thermal floor.
It's the Roman baths of the 21st century and it looks a little bit like the inside of a very relaxation-orientated spaceship.
Essentially it's a range of different ways of getting very hot and very cold. And then very hot again. But just being in the room is enough to forget every worry.
The experts would probably tell you to start at one end of the room and make your way through the various features but I took a more childish approach and kept moving around in an excited fashion with little, or rather no, thought.
Marble-heated loungers, followed by a steam room, then a dip in the pool.
After a couple of lengths it was sauna time and then out for a freezing shower and a bit of ice fountain action. My favourite bit was the giant Jacuzzi. It's the size of a small pool, with various stations that offer different kinds of water massage covering all parts of your body. If you're sending your clients to London, whether they are staying here or not, I can think of no more relaxing place to end the day.
It's especially good after a flight, of course. This is a spaviation piece, after all.
corinth