Burma - The path to enlightenment
onks, floating fishing villages, a landscape dotted with countless golden temple spires – and no Golden Arches in sight. Burma is a haven untouched by Western capitalism, but no longer by Western tourists, who are starting to return. Get in before the crowds descend.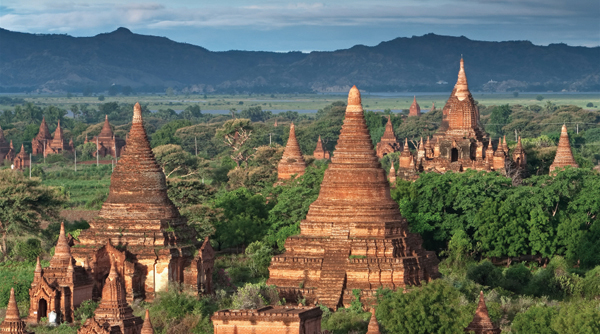 Monks everywhere. Monks in the streets, flowing like a maroon tide among the market stalls and bicycles. Monks in the temples, pacing around the golden stupas or bowing their shaven heads in silent prayer. Monks queueing in rural villages to receive their daily offerings of food; monks queuing at airport security before boarding flights. Monks of every age, from shy, white-clad novices just a few years old to venerable octogenarians with smile-creased faces.
Burma is one of the world's most devoutly Buddhist nations. Almost 90% of the 60 million population are Buddhists, and as many as one in 80 people is a monk or a nun. There's something rather hypnotic about these holy men and women – it's difficult not to stare, and the steady clicking of tourists' camera shutters is testament to their photogenic nature.
But the effect of Buddhism on those travelling to Burma reaches beyond the decorative. 'Friendly people' is a tourist cliché to rival 'pristine beaches' or 'something for everyone', but no returning visitor fails to remark on the gentleness and warmth of the Burmese. All those monks and nuns have to be financially supported by their local communities, and so perhaps it's little wonder that a culture with such ingrained generosity extends the same open-handedness to tourists too.
It's evident in those who work in the industry – guides, drivers, hotel staff – but equally in those who don't. Even in the largest city Yangon, I found passersby keen to chat, ready to offer help, directions, smiles. In a village near Mandalay, a family beckoned me into their home to help celebrate their daughter's birthday over a bowl of soup.
The whole business of interaction is vastly simplified by the very fact many Burmese speak good English.
Yet interaction wasn't always so easy. In 2009, the only Asian country with fewer British visitors than Burma was North Korea. The rule of an oppressive military junta well known for its human rights abuses had left the country effectively off the map for most tourists. But when pro-democracy leader Aung San Suu Kyi was released from house arrest in 2010 and the political situation began to improve, the pent-up desire of many travellers to visit became evident as they flooded back, as quickly as the tourist infrastructure would allow.
Cox & Kings' passenger figures were 20% up this year and Explore doubled its number of tour departures. Kuoni and Abercrombie & Kent both added product, and Journeys of Distinction and Wendy Wu Tours launched itineraries to Burma for the first time. Western & Oriental, Hayes & Jarvis and Ampersand Travel will follow suit and feature it next year, and Orient-Express is launching a second river cruiser, Orcaella, to join the in-demand The Road To Mandalay on the Ayeyarwady.
Currently, despite an increase in tourism numbers since 2010, it still feels remarkably untouched by the world. Western brands are conspicuously absent, and Western clothing is rare outside Yangon – most Burmese will wear the traditional, sarong-like longyi. This is a place you can truly disconnect – internet access is scarce, and with no roaming signal, your mobile just won't work. Disconcerting initially, it's then entirely refreshing.
There's an air of tranquillity, even in Burma's busier spots. Yes, Yangon is a city with chattering crowds, traffic-filled streets and bustling markets, but to any traveller used to Asia's mega-metropolises such as Bangkok or Delhi, it will seem sedate. Walk a street back from the main drag and it's veritably peaceful. You can indulge in one of Burma's cheapest and most enduring pleasures – an hour in a street-side tea house – and drain cup after cup just watching the world trickle slowly by.
The ultimate Yangon hideaway is the Governor's Residence, the exquisite Orient-Express hotel tucked away in the diplomatic quarter in lush, green gardens. Rooms in this former colonial mansion feel Burmese, packed with beautiful local handicrafts, and you can relax on a lounger around the large pool or in the cool breezes that play through the open-sided first floor terrace bar.
I travelled as a guest of Orient-Express, and after a day or two exploring Yangon, it was time to fly up to Mandalay to board the company's deluxe river cruiser, The Road to Mandalay.
If your clients are concerned that they may have to drop their standards to travel in a country where they can't get a signal on their phone, they can be reassured. This is still very much luxury with a capital 'L'.
Cabins the size of hotel rooms have en-suite bathrooms complete with Bulgari amenities. There's a rooftop pool, an on-board spa, and had I wished, I could have sipped champagne and finished off each meal with French cheese as I cruised down the Ayeyarwady River. Being of the "when in Rome" persuasion, I chose instead to breakfast on Mohinga, the delightfully tangy fish and noodle soup that's a Burmese staple, and try local wine. I can't vouch for every vintage, but the bottles on offer on The Road to Mandalay were seriously good. Burmese wine – who'd have thought it?
The Road to Mandalay mainly cruises from Mandalay to Bagan and back, with a one-way journey taking three or four days. The new Orient-Express ship, Orcaella, will start sailing in July. With just 25 cabins, it will offer more leisurely-paced seven to 11-night itineraries between Yangon and Bhamo on the Ayeyarwady and also cruise on the remote Chindwin River. The cruising season for both ships runs from July until April, with a break over the hot, wet summers.
The Road to Mandalay is a gorgeous ship, but the on-board offering is only the beginning. Yes, the time spent cruising is rather delicious – the banks slip by, the teak supports of the roof canopy framing scene after scene of rural life; figures in wide-brimmed conical hats ploughing the fields with oxen, tiny sailboats meandering along the shore, and children playing in the water in front of their riverside homes, woven from rushes.
But it's when you get off the boat that the real magic starts.
The ship's maximum capacity is 82, but you'll never actually venture out in such numbers. Each small group has its own air-conditioned vehicle and guide, so you never feel herded around, or that you're crowded by your fellow travellers, or that your guide isn't giving you personal service.
Your guide is key, and ours, Thet, was the making of our trip. Interesting, interested, patient, charming and bursting with enthusiasm, he was our encyclopedia of Burma. Between our visits to temples, local artisans, markets, monasteries and villages, our drives were peppered with jokes, snippets of history, details of customs and traditions, and utterly fascinating nuggets of golden trivia, including the following: white elephants are the holiest of all animals, and there are nine in Burma. The Burmese have no surnames, and from the letter their name begins with you can tell on which day of the week they were born. And by the way, the Burmese week has eight days.
In 1898, Rudyard Kipling wrote that Burma was "unlike any land you know about". An hour or two into our time with Thet, and giddy with the excitement of discovery, I knew that 114 years later, I could safely say exactly the same.
Sample package: A five-night tour with Orient-Express starts from £2,235 including Thai Airways flights, two nights' bed and breakfast at the Governor's Residence, three nights' on board The Road To Mandalay cruising from Mandalay to Bagan in a superior cabin (inclusive of all meals and sightseeing), a half-day sightseeing tour in Yangon and all internal flights and transfers.
orient-express.com
0845 077 2222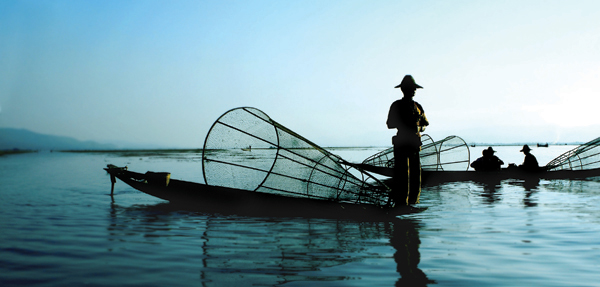 NEED TO KNOW: BURMA
Getting there: Many operators use Thai Airways, which flies twice daily from Heathrow via Bangkok to Yangon, but other options include Malaysia Airlines, Vietnam Airlines and, since the route launched in October, Qatar Airways.
Climate: The best time to visit Burma is between November and February. April and May are very hot, and the monsoon peaks between July and September.
Currency: It isn't possible to buy Burmese currency, the kyat, outside the country. There are no ATMs and only pristine condition – clean and uncreased – US dollars can be exchanged. Credit cards are not widely accepted.
Visas: Month-long tourist visas costing £14 are issued by the Myanmar Embassy in London, and clients can apply in person, through a representative or by post. It can take from five to 10 working days to process, and is valid for three months from the date of issue.
myanmarembassyuk.co.uk
WHAT'S IN A NAME?
Some say Burma, others say Myanmar. Choosing what to call the country is rather more political than the pavement/sidewalk naming debates we have with our US cousins.
In 1989, the military government changed the official English translation from Burma – a name it felt was a legacy of British colonial rule – to Myanmar. However, Aung San Suu Kyi and the National League for Democracy opposed the change, arguing that the alteration had been made by a military junta that had no legitimacy to govern.
Some now say that the current government's movement towards democratic reform means it is time to embrace its official name, but during her visit to the UK this June, Suu Kyi continued to use the name Burma.
If you're not sure which to choose, you're not alone. The BBC, and the governments of the UK, the US and Canada use Burma. The UN, the New York Times and Germany use Myanmar.
I asked our guide, Thet, what he thought. He felt Myanmar was a more inclusive name. However, he repeated what Suu Kyi said – that it is now a democratic country and so you should be able to call it whichever you like.
TERRA BURMA: WHAT TO SEE
Yangon: Burma's largest city is home to crumbling colonial mansions and thriving street markets. Don't miss the famous Shwedagon Pagoda and the 216-FOOT-LONG Reclining Buddha.
Bagan: 2,500 temples and pagodas rise above the trees, built between the 11th and 13th century. Find elaborate paintings and statues inside. The breathtaking Kodak moment comes during dawn and dusk hot-air balloon rides.
Mandalay: Home to an?intricate teak Monastery, A Buddha that gains weight from Pilgrims' gold-leaf donations and the 'world's largest book',?a pagoda inscribed with?every word of Buddhist scripture. Across the river, Sagaing's hills are scattered with more than 600 monasteries and nunneries.
U Bein bridge: Close to Mandalay, this teak walkway stretches a mile across Lake Taungthaman. Recommend that clients take a boat ride out and walk back along it to get both angles for their photos.
Inle Lake: This tranquil spot in Shan State is famed for its floating villages and gardens, and its fishermen, who row their wooden boats standing? o