Aspire Awards, in association with Oman - Winners
pire Awards in association with Oman were announced on Wednesday night at the glittering Agent Achievement Awards.
Hundreds of agents attended the event at Westminster Park Plaza including the 12 finalists in the Aspire categories.
All 12 of those finalists will be going to Oman on the 4x4 adventure of a lifetime – the Oman Odyssey.
UK Director of the Oman Ministry of Tourism Alison Cryer said: "The Oman Ministry of Tourism was delighted to sponsor the first prestigious Aspire Awards recognising Oman's luxury niche product and the agents that have helped to grow it.
"We are looking forward to hosting the winners and all finalists in Oman very soon and congratulate them for doing so well."
Before the awards the finalists were treated to a matinee performance of the hit musical The Lion King (which is celebrating 15 years in the West End in 2014) and the winners were also given prizes courtesy of Sinclair Global.
And the winners are?|
Below are the winners in the four categories photographed on stage with Alison Cryer of the Oman Ministry of Tourism and Aspire editor Rupert Murray
Aspire Booking of the Year Simon Gemmel, Designer Travel

Aspire Extra Mile Susan Forsdike, The Cruise Village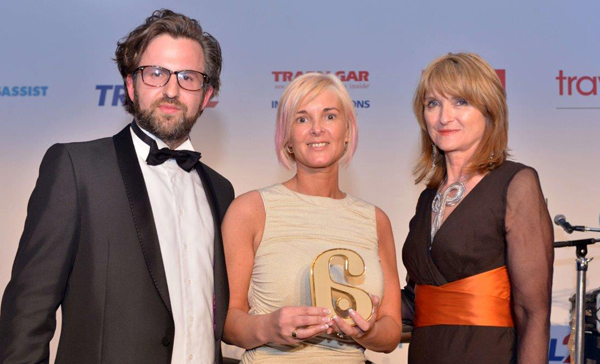 Aspire Supporter of the Year Jenny Jackson, Travel PA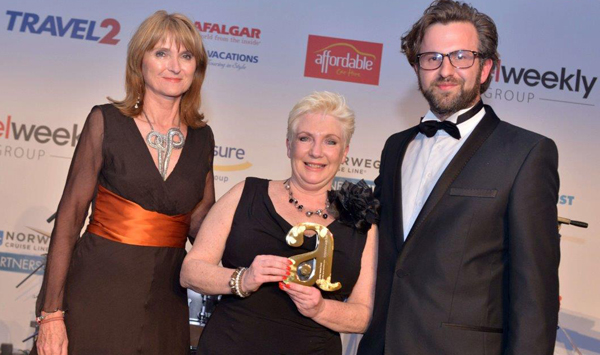 Aspire Agent of the Year Claire Body, Independent Travel Experts