The Nordics: Let there be light
June 11, 2012
The northern lights are the brightest they've been for 50 years, so Katie McGonagle seeks out the best places to spot themLike this article? Click here to download and save as a PDF.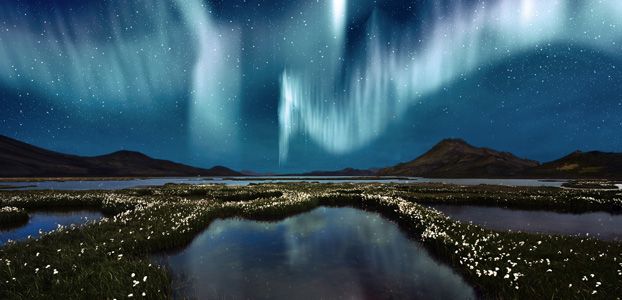 The northern lights are the brightest they've been for 50 years, so Katie McGonagle seeks out the best places to spot them
Like this article? Click here to download and save as a PDF.
Those Nasa boffins are rarely wrong so when they predicted the best northern lights displays in a lifetime this year, it's no wonder sales went through the roof. Lights-spotting packages have skyrocketed in popularity, so much so that operators have added extra departures and brought in new products to meet demand.
While much of the focus was on this winter, the good news is the solar cycle that prompted this sudden burst of activity isn't going away in a hurry, so you've still got time to sell it to your clients.
We check out where to go for the best chance of seeing the lights, with details of new departures and ideas of how to package the break for different clients.
Whether your clients want to devote their entire trip to the lights or just see them on the side of a city break, Iceland is a good option. Plus with new airlift (see page 54) it's never been easier to get there.
Cosmos Tours & Cruises, Explore and Regent Holidays are among the operators who include aurora borealis excursions on short breaks to Reyjkavik. The combination is especially popular with younger, time-pressed clients, and is a good way to guard against disappointment if clouds or bad weather obscure the spectacle.
The five-night Images of Iceland break from Cosmos includes visits to the Golden Circle – the golden waterfall of Gullfoss, steam plumes at Geysir and scenic Thingvellir National Park – and has extra departures on November 19 and 26 and December 3 and 10 (from £739).
Adrenaline junkies on Explore's Icelandic Escapades tour, which has 10 new departures, can also add activities like whizzing across glaciers on a snowmobile or horse riding across lava-formed landscapes (from £588).
Clients keen to venture farther afield can try Iceland's more remote spots. Regent suggests the romantic Hotel Ranga in Hella, on the banks of a salmon river, which has outdoor hot tubs perfect for keeping warm while gazing at the skies.
Alternatively, both Regent and The Adventure Company feature Lake Myvatn in the north, far from any light pollution and a good option for clients who've already been to Reyjkavik. The latter's eight-day tour sold out last year, but has four new short itineraries in December and January.
For expert guidance, Explore has introduced a four-day tour accompanied by astronomer Andrew Green, while Exodus has drafted in wildlife photographer Paul Goldstein for a five-day photography-themed package.
With varied viewing sites and endless activities on offer, Norway is a supremely popular option for spotting the lights. Cruising will get your clients as far from light pollution as possible, which is probably why Hurtigruten's northern lights voyages from January to March sold out, with new charters for November and December already 70% full.
But it's not too late – the company has increased next year's charter programme by a third, introducing Belfast departures and increasing availability from Edinburgh and Manchester, doubled the number of astronomy-themed voyages and put winter 2013 on sale earlier than usual.
Titan Travel also offers cruise options, including a Christmas voyage on December 17, which has a few spaces remaining, and discounts on selected packages booked by July 31. Neilson Adventures' five-day Northern Lights Voyage is its biggest seller in the region (from £949).
If your clients haven't got their sea legs yet, there are plenty of adventures on dry land. Short breaks based in Troms?, are most common to take advantage of other activities in the area; Travelsphere's Huskies and Northern Lights includes dog and reindeer sledding, while Sunvil can add snowmobiling and a cultural tour with the indigenous Sami people to its package.
Specialised Tours can extend its short breaks in Troms?, to include extra nights in Kirkenes, where guests can enjoy unspoilt wilderness and even stay in a snow hotel. Meanwhile, Taber Holidays has added hotel options in Troms?, and new charter departures to the Lofoten Islands, off the northwest coast, for new year and next February.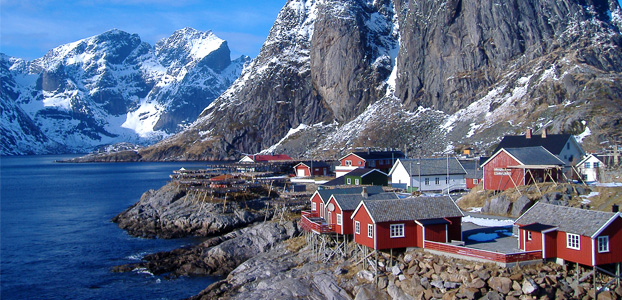 Get your clients in the festive spirit by suggesting Lapland, which offers a wilderness adventure unlike any other. There are options across northern Finland and Sweden, many incorporating activities such as the Finnish Dogsledding Adventure from Exodus, where clients drive their own dog team.
Specialised Tours has introduced new itineraries in Finnish Lapland, with three nights of aurora hunting in small groups, a three-hour husky safari and cultural excursion (from £1,595).
For a truly unique experience, Taber Holidays can add extra nights in a heated glass or snow igloo to breaks in Kakslauttanen, Finland. Sunvil Discovery also features accommodation with a difference – the famous Icehotel in Jukkasj??rvi, Swedish Lapland, made of ice from the waters of the nearby River Torne. Venture from there on snowmobile or horseback (from £175), or enjoy dinner under the stars at Esrange Space Center (£245 each).
Transun, which has seen unprecedented demand for its northern lights short breaks and has introduced new regional departures from Humberside, Norwich and Newcastle, bases its packages in Karesuando, on the border between Finland and Sweden.