The Cayman Islands: Cayman see for yourself
October 02, 2012
Pricey but pristine, the Cayman Islands are well worth a closer look, says Jo Cooke.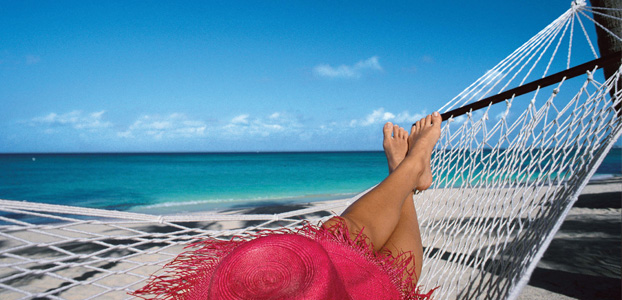 Pricey but pristine, the Cayman Islands are well worth a closer look, says Jo Cooke.
Like this and want more details? Click here to download and save as a PDF.
They say it's always the quiet ones you have to watch, and that's certainly true of the Cayman Islands.
You may not find them featured in every brochure, but this British Overseas Territory can certainly give its West-Indian neighbours a run for their money.
With Jamaica to the east and the Yucatan Peninsula to the west, the archipelago is made up of three isles. Cayman Brac, the second largest, only nods to tourism. It caters primarily for divers, and has a striking limestone bluff at its centre, perfect for hiking and bird watching.
Neighbouring hippy-chic Little Cayman has a sleepy, desert-island feel, friendly beach-bar nightlife and is a scuba mecca. Meanwhile, Grand Cayman, the largest isle, is the hub of holiday activity and choice of the vast majority of visitors.
Serviced by direct BA flights from Heathrow four times weekly, it's the gateway to the trio. With dazzling, white-sand beaches, crystal-clear turquoise waters and a slick infrastructure to complement them, Grand Cayman is certain to please the discerning client.
All-inclusive resorts may be synonymous with the Caribbean, but room-only is the standard offering from operators to this tropical paradise. It's quality rather than quantity that Grand Cayman excels at.
Upmarket names such as Marriott, Westin and Ritz Carlton back the island's longest and most popular expanse of sand, and main resort area, Seven Mile Beach on the west coast.
In between these flash properties, with their sizeable swimming pools set in exotic gardens and plethora of land and watersports, stand the handsome condominiums of those the island has hooked and who return time and again.
While budget accommodation is very thin on the ground, a popular alternative for the cash-flow conscious is self-catering at properties such as the Sunshine Suite Resorts.
Set in smart, landscaped grounds on the opposite side of the coast road to Seven Mile Beach, studios come with a well-equipped kitchenettes and breakfast is included.
Those who aren't counting the pennies can find seclusion and exclusivity by the bucket load at the island's luxury boutique properties, such as the Cotton Tree.
Located on the quieter north-western tip of the island, within gated floral gardens, this collection of four gabled cottages have high-spec kitchens, sumptuous furnishings and elegant, artistic décor.
The pool is just as swish and beyond it a copse of tropical trees lead to a wildly beautiful beach. Whether clients opt for hotel, self-catering or private cottage accommodation, on Grand Cayman all are geared just as much towards the family market as couples.
Glorious wall, wreck and reef dives are a big draw, with environmental initiatives ensuring you are slipping into some of the cleanest and clearest waters in the Caribbean.
Snorkelers, too, can get a bird's eye view of the ocean's treasures. Two of the most popular sites are the USS Kittiwake a sunken World War II submarine rescue ship, and Stingray City Sandbar where you can stand in luminous-blue shallows on soft sand as dozens of these elegant fish circle you.
Culture vultures will appreciate the new National Gallery which opened in February 2012. It showcases 40 years of Caymanian art in a plush, minimalist exhibition space and sculpture garden.
The capital George Town boasts the intriguing Cayman Islands National Museum which charts the islands' history, while on the south coast Pedro St James Castle, a former great house, has a fabulously theatrical audio-visual show about the island's colonial era that will especially appeal to kids.
Queen Elizabeth II Botanic Park is another highlight. The vibrant and meandering Floral Colour Garden has a mesmerising selection of exotic blooms and you can also meet some of the island's endangered endemic blue iguana.
Animal lovers are in for another treat at the Turtle Farm at West Bay, where you can touch and hold the residents. Next door is the Cayman Motor Museum, an enviable private collection of sports cars and automobile movie stars including the original Batmobile from the 1966 movie and a Daimler that used to belong to Elton John.
Shopping is another mega attraction with top-end duty-free stores in George Town, craft shops and art galleries island-wide and delightful boutiques at Camana Bay an elegant shopping and entertainment village with restaurants, bars and a cinema edging a lagoon.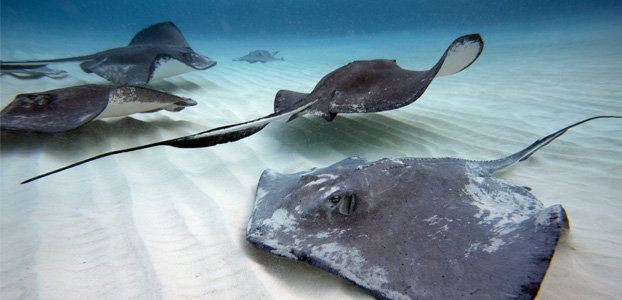 Finding out more about the Caymans just got easier – there's a brand new UK website at caymanislands.co.uk, with details on everything from accommodation to weddings. There's also the Cayman Concierge, a service open to both trade and consumers.
Want to know the best restaurant for an intimate anniversary dinner or a big family celebration? Or the best Stingray City snorkelling trip for young children or for a person with a disability? This is what Cayman Concierge is for, and it is staffed by experts from the Department of Tourism.
You can call or email on 020 7491 7771 and concierge@caymanislands.co.uk. The Cayman Concierge will also give contact details for the travel industry's Cayman Islands Academy-trained specialists at operators and consumers, so it's worth completing at least the four basic modules at caymanislandsacademy.com.
Grand Cayman is a specific sell and won't suit everyone, with a bias towards independent, moneyed clientele. It's not the ideal destination for those looking to achieve a personal best in pina colada consumption.
Eating out and drinking is pricey. Clients can expect to pay London prices, but they can also expect culinary standards and the level of service to be very high.
There are almost 200 restaurants on Grand Cayman, with local cuisine including conch fritters on offer, or food from around the world including French, Italian and Japanese. The island also has a distinctly British feel, and good, old-fashioned manners are prevalent.
While many islands in the Caribbean are geared towards hotel-based holidays, Grand Cayman suits clients who prefer to be more independent, eating outside of their accommodation and experiencing local nightlife.
There are plenty of restaurants, take-aways and bars within walking distance, or a short drive away from, the properties on Seven Mile Beach and Grand Cayman has a very low crime rate.
Another plus is Caymanians drive on the left and the roads are good. Encourage clients to rent a vehicle for a day or two and they will discover that while Seven Mile Beach is sensational, there are many other idyllic bays and coves along the island's coast roads and you can often get one all to yourself.
For those willing to go those extra miles to escape the crowds, Caribtours, Kuoni and ITC Classics can arrange onward travel and accommodation in Cayman Brac and Little Cayman.