Saint Lucia - Body Worship
December 06, 2012
Tennis, zumba, snorkelling, yoga, archery, pilates – the list of activities on offer at the BodyHoliday LeSport is endless.
Tennis, zumba, snorkelling, yoga, archery, pilates – the list of activities on offer at the BodyHoliday LeSport is endless. The property, which also boasts a vast spa treatment centre, has been a wellness holiday pioneer since the 1980s. And when guests tire of step classes, they can step out to explore lush and lively Saint Lucia instead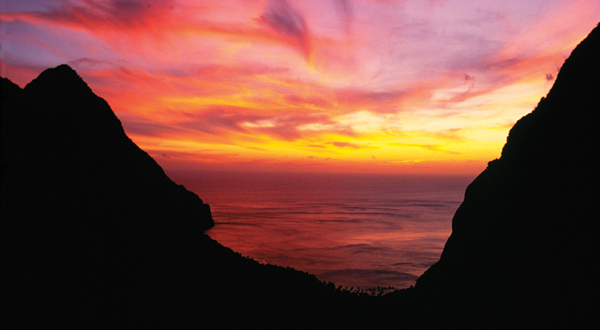 I'd been a little terrified about going to a place called the BodyHoliday. Would it be wall-to-wall gym bunnies in thongs posing with their beefcake boyfriends, laughing at my pale, hairy, shapeless torso? Would I be forced to wear Spandex and do exercise in front of them? Would the food all be spinach and quinoa? I was wrong on every count.
It might be called the BodyHoliday, but its people are not body bullies. If your heart desired it, you could call it the CakeHoliday and sit still for two weeks. Nobody would shout at you. Incredibly, one can eat, drink and be merry in what is undeniably a world leading and award-winning health and wellbeing resort.
Opened in 1988, the BodyHoliday LeSport has been at the forefront of the wellness holiday sector ever since.
First impressionsWhen I arrived, the property's marketing director, Andrew Barnard, told me the hotel was different to all the rest."It stands out in typical holiday brochures because of the wellness aspect," he said. "And it stands out in wellness brochures because of the holiday aspect."Naturally, I immediately dismissed this as marketing nonsense and carried on with my day. But by the time we shook hands again a few days later, I felt like hugging the man.
It is different. Literally endless opportunities for sport, yoga, fitness, massages and treatments are there for the taking. But there's also all the comradeship, relaxation and fun of a typical Caribbean resort alongside. It's a savoury and sweet pick 'n' mix.
And it's looking pretty hot right now. The property reopened in October last year following a £10 million renovation of its public spaces. This had included upgrades to the Wellness Centre, the Skin Clinic and some guestrooms. An open-plan Penthouse Suite complete with private hammam and steam room was also added.
Special treatmentsThe Wellness Centre is by far the biggest I've ever seen. There are 33 treatment rooms, plus a personalised treatment programme run by top-notch staff. One of the specialists, Billy, did more for my ruptured Achilles in an hour than the NHS managed in five months.
For those who like to take their instruction from bona fide legends, former Olympic decathlon champion Daley Thompson and Kate Staples – best known as Zodiac in Gladiators – run sessions on selected dates (Interview, page 43).
And yet I'd swap both my Achilles tendons – and my mother's – for another Synchronised Abhyanga massage. If your client does nothing else while staying at BodyHoliday, insist they sign up for this four-handed delight, which involves being slathered in oils and given full-body attention from two masseuses.
As for the nuts and bolts of the property – the food, drink, bar, beach, rooms and gardens – all are simply super.
THE ISLANDSaint Lucia is not a big island, but getting around does take time as the roads wiggle and traverse through, up and over a rugged green terrain.For visitors staying at hotels such as the BodyHoliday on the other side of the island from the airport, you might like to suggest they jump in a helicopter. This can be booked through the hotel. It's quicker, obviously; you get to pretend you're James Bond, obviously; but it's also a superb introduction to an island that is as stunning as its nickname – the Helen of the West Indies (after the beautiful Helen of Troy) – suggests.
Diving and climbing its peaks and troughs whets the exploration appetite and before you've even landed you know a hire car and your feet are going to get a good workout.
Trekking is a terrifying word – especially as I had just come off crutches a few weeks before – but there are plenty of easy routes to try and expert guides abound. The best spots for a stroll are Barre de l'Isle, Des Cartiers Rainforest, Edmund Forest Reserve and Enbas Saut. I tried the 45 minute Tet Paul Nature Trail, which will wear out your camera, such are the views of Jalousie Bay and the Pitons, as well as the Cassava House and Organic Farm.
It's the pitonsSomehow I've managed not to mention the Pitons until that last sentence. I've impressed myself. Many of the islanders seem to have an obsessive desire to tell you about their famous peaks at the drop of a hat. Granted, Gros and Petit Piton, the two volcanic mountains, are the island's most striking feature. But while macho men climb them, I preferred to take a boat around the coast and simply stare at them from sea level.
Of course, a boat is a boat as far as I'm concerned, as is snorkelling and diving in the water. As the brochures say, the coast is beautiful, the sea is warm and the sky is blue. You know that. But never has lying in the sea and looking up been such a treat. Get in the water by Viceroy's Sugar Beach, float on your back and open your eyes.
If you've ever witnessed a more stunning view than the Pitons while lying supine (keep it clean, please) email me and I'll be there on the next plane.
Sulphur so goodIf your client wants a packed itinerary, fear not. There are two zip-lining centres, the best being Rainforest Adventure in Chassin; plantation tours that take visitors deep into the rainforest at the likes of the Doux cocoa plantation; sulphur springs to see and smell Saint Lucia's volcanic credentials; mineral baths to swim in at Diamond Falls; and a pirate cave and naval base on Pigeon Island. For local colour, send your clients to the fresh food and fish mecca of Castries market. Some hotels offer trips with their chefs to provide a true insight into the local cuisine.
And however packed the day, night-time is not bedtime. Rodney Bay is the hub for nightlife, with a plethora of cocktail bars and restaurants. The best evenings are the Friday night Fish Fry at Anse La Raye and on the same evening the Jump Up at Gros Islet.
This island is a special one. The BodyHoliday is a unique hotel. Together they are extraordinary.

Sample package: Kuoni offers seven nights' all-inclusive at the BodyHoliday, Saint Lucia, in a luxury room, including flights with Virgin Atlantic from Gatwick with transfers, from £1,769.kuoni.co.uk/thebodyholiday.com/stlucia.org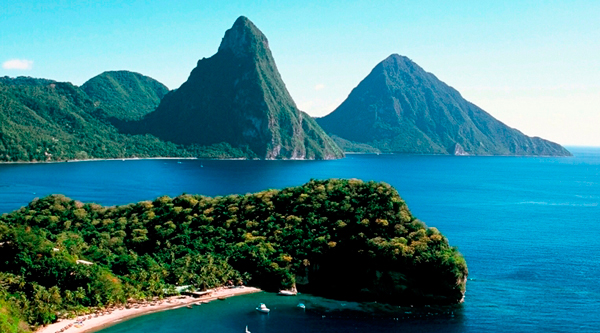 SAINT LUCIA: THINGS TO DO
1) Climb Gros Piton The views from the top are amazing and you must get a photo of yourself having a Piton Beer at the summit.
2) Explore pigeon Island This historical site, near the tourist hub of Rodney Bay, was once a military fort from where the British used to spy on the French island of Martinique. It used to be a proper island but is now connected to the mainland by a causeway.?
3) Feast at Fish FridayThis is a great evening out in the small fishing village of Anse La Raye. fishermen bring their catch up on to the beach and it's slapped straight on to the BBQ grill. The fun starts around 7pm.
4) Go mud for itSulphur springs is said to be the world's only drive-through volcano. Smell the sulphurous steam and slather yourself with mineral-rich sulphur mud.

Recommended by: Steph Dillnut, Caribbean team leader, Kuoni
ST LUCIA'S FINESTSugar BeachFormerly the Jalousie Plantation, this property boasts one of the finest locations in Saint Lucia, offering uninterrupted views of the Pitons from wherever you sit on the beach.The hotel offers Luxury Sugar Mill Rooms, Luxury Villas, Villa Suites and Luxury Beachfront Bungalows. It also has a Rainforest Spa, Padi dive facility, waterfront dining, and chic bars and lounges.viceroyhotelsandresorts.com/en/sugarbeach
Jade MountainPerhaps best known now for having played host to Tulisa's group in The X Factor, this hotel has long been top of the romantic Caribbean pops. Architect owner Nick Troubetzkoy has built in harmony with Caribbean nature, creating individual bridges to Infinity Pool Sanctuaries. Bedroom, living area and private infinity pool are all cleverly connected due to the inspired decision to not build a fourth wall.jademountain.com
Cap MaisonSitting on top of a stunning ocean bluff with views across the water to Pigeon Island, this boutique hotel has 49 rooms, junior suites and one, two and three-bed villa suites, many with private roof terraces, Jacuzzis and plunge pools. The Cliff at Cap restaurant is held in high esteem, and the infinity pool at the cliff edge is one of the best dipping spots on the island.capmaison.com
EXPERT VIEW
Steven Jacobsen, hotel director, Norwegian Cruise Line"Visitors on our ship Norwegian Sun can delve into Saint Lucia's nature and culture with the help of a local guide to experience the inner-most depths of the rainforest. There are many wild and indigenous flowers, such as the giant chatannier magnolia and gommier trees, as well as a Saint Lucian species of endangered parrot known as the Jacquot. The sky canopy and aerial tram is the perfect way to experience the rainforest canopy up close. Guests can glide along 10 zip cables to enjoy great views of the north of island. I also tell cruise guests that they must visit Castries Market to try the organic produce and buy nutmeg and cloves."
?