Oh so quiet: Where high-fliers go to unwind
April 07, 2011
Yoga at Oberoi's Wildflower Hall, IndiaWhen the rest of the year is full to the brim with board meetings, conference calls and late-night strategy planning, it's little wonder that some wealthy clients don't want to tour from place to place seeking adventure on their well-earned break.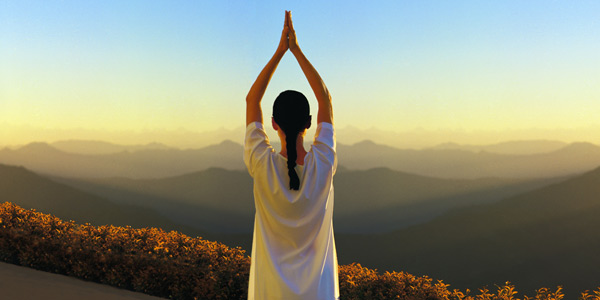 Yoga at Oberoi's Wildflower Hall, India
When the rest of the year is full to the brim with board meetings, conference calls and late-night strategy planning, it's little wonder that some wealthy clients don't want to tour from place to place seeking adventure on their well-earned break.
These high-flyers rely on their holidays to provide total relaxation, returning them home rejuvenated and ready to plunge back into their hectic day-to-day lives. So the next time a client walks in with bags under their eyes, or replies to an email at 2am, suggest one of these retreats.
Getting away from it all is a slightly misleading term – luxury clients certainly don't want to get so far away there's no Egyptian cotton or champagne to be found. Happily, remote hotels move heaven and earth to create paradise off the beaten track.
Those who love secluded desert islands have been making noises about Mozambique for some time, and no noises are made with more hushed awe than those concerning Vamizi?Island. The location of this eco-sanctuary in the Quirimbas archipelago is remote in itself, but even the hotel's 13 barefoot luxury villas – think wood, stone, and billowing white muslin – are spaced 70 metres apart, so there's no danger of being disturbed by anyone else relaxing too loudly.
A head for heights is required at Oberoi's?Wildflower Hall, which sits 8,250ft up in the Indian Himalayas, offering grand colonial style, Ayurvedic spa treatments, satellite TV and Wi-Fi, all surrounded by plunging forested valleys and crystal-clear air.
In remote north British Columbia, King?Pacific Lodge is a floating retreat accessible only by seaplane. In the heart of Canada's rainforest, and with only 17 rooms, the wildlife will be the noisiest neighbours. Go in spring for the salmon run, summer for whale-watching, autumn for bear-spotting, and any time of year for roaring fires, sunken bathtubs and the finest in Pacific Northwest cuisine.
"Give us your body for a week, and we'll give you back your mind." So promises The Body Holiday LeSport in Saint Lucia.
It's a bold claim, but holidaymakers keep on voting with their feet for this popular resort. A daily 50-minute spa treatment is included, but it's not all about lazing around. The activity options are encyclopaedic, from archery through to yoga. thebodyholiday.com
Any resort from spa experts Como or Six Senses is sure to be a roaring success with clients, but for the ultimate focus on wellness, recommend the mother resorts – Six Senses Sanctuary in Phuket, or Como?Shambhala Estate in Bali.
These are more than holidays with a few spa treatments included – both luxurious resorts offer programmes tailored to specific life goals, and cater for mind, body and spirit.
For something a little bit different, suggest Maldivian resort Huvafen?Fushi, home to the world's first underwater spa.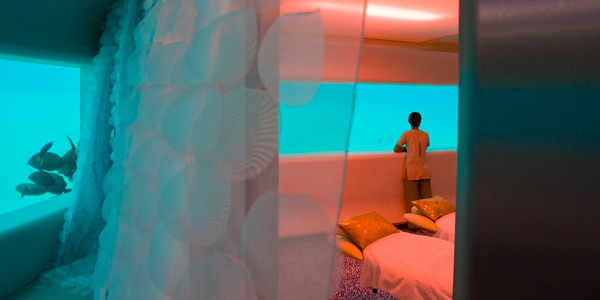 Underwater spa at Huvafen Fushi, Maldives
The name says it all when it comes to Pink?Sands Resort. This 20-acre haven is set on a deserted three-mile stretch of rosy sand on Harbour Island, in the Bahamas.
The appeal isn't just the colour, although it glows salmon at sunset. The water is super-clear, and the gently-sloping beach offers safe swimming and snorkelling. Designed by Biba founder Barbara Hulanicki, the resort's 25 cottages are great for budding fashionistas.
If Robinson Crusoe had won the lottery, he might well have stayed at Banyan?Tree Madivaru. This Maldivian isle is home to six tented pool villas, which open out on to a stretch of pristine white sand backed by a shallow lagoon and a breathtaking house reef.
The deluxe tented villas have timber flooring, rattan and teak furniture, and pairs of spa beds for in-room treatments, all under luxurious ceiling canopies. If your own stretch of sand won't do, they'll take you to an even more deserted sandbank for a gourmet dinner.
For clients who respect the Michelin guide, suggest One&Only?Le Saint Geran. Mauritius is an obvious choice for a relaxing beach holiday, and this hotel has not one but two restaurants overseen by Michelin-starred chefs. French super-chef Alain Ducasse is responsible for the Spoon des Îles restaurant, and Rasoi offers Indian cuisine from Vineet Bhatia.
If they want to dine somewhere different every night, consider Atlantis, The Palm in Dubai, which has?13 restaurants including a Nobu and an Italian from Giorgio Locatelli, or the Marina?Bay Sands in Singapore.
This new resort offers 29?dining options, from fine dining restaurants headed by celebrity chefs such as Wolfgang Puck and Daniel Boulud to a range of casual eateries, including a boutique tea salon, a restaurant housing street-food favourites and The Chocolate Bar, which offers 57 chocolate-themed desserts.
The Sani?Resort in Halkidiki has 16 restaurants, and is hosting a food festival from May 13-22. There will be special menus and guest chefs cooking along the theme of new Greek cuisine.
When clients haven't got long out of the office, suggest an intense recharge somewhere not too far from home.
Paris is a classic choice and just a short flight or Eurostar journey away, and with Shangri-La, Raffles and Mandarin Oriental opening properties there this year, there's a lot of luxury choice. But for a timeless classic, suggest Hotel?Le Bristol.
First opened in the 1920s, the hotel has undergone a $32.8 million renovation. Last month, a two-bedroom suite, covering the eighth floor, opened. It has views over the gardens – the largest of any hotel in Paris – and the Rue du Faubourg Saint-Honoré, one of the city's best shopping streets, since Herm??s and Lanvin opened boutiques there in 1880 and 1889 respectively. In May, the spa will double in size to 10 treatment rooms.
EasyJet flies from Gatwick to Palermo on Tuesdays, Thursdays and Saturdays and it takes just under three hours, which is perfect for clients looking for a long weekend in Sicily.
The Rocco Forte Verdura?resort has more than one mile of private coastline for 203 rooms, built into a gentle slope so all have private terraces with sea views. Such is the sense of space, that there are bikes for guests to hop on to get around the resort. There are two 18-hole golf courses and a large spa with four thalassotherapy pools and an extensive treatment menu. There are four restaurants, including one just for kids, plus a gelateria.
Baros?Maldives has added five new pool villas with private plunge pools. Two premium villas have outdoor Jacuzzis, with panoramic ocean views, their own beach and a dedicated villa host. All new villas have an indoor and outdoor bathroom. Pool villas from £927 per night, premium pool villas from £990.
There's a new boutique bolthole in Amsterdam, Canal?House, which launched in March. Three 17th-century merchants' houses make up this property, which has original timber beams, ornate fireplaces and elegant windows. The ballroom is now a grand dining room. From £180 per night, B&B.
Next month &Beyond will relaunch the totally renovated Sossusvlei Desert Lodge, its deluxe property in a private reserve in Namibia's ancient Namib Desert. The 10 suites blend into their environment with the use of slate, stone and timber. Guests can take guided hikes, dune drives and scenic flights in the day, and at night dine under the desert stars. From £300 per night.
May will also see the opening of Villa?Clarisse, a converted 17th-century home on Île de Ré in northern France and a member of Relais & Chateaux. The large, airy rooms have working fireplaces and views over St-Martin-de-Ré port, and there's also a pool, spa, and an afternoon tea hall. From £150 per night.
Anantara's new Maldivian property Kihavah?Villas is open for business. A 35-minute sea-plane journey from Malé airport, all villas have private pools, and the overwater villas have sunken glass-bottomed bath tubs. There's an underwater restaurant, a sailing yacht for guests and, at 49 metres, the pool is the longest in the Maldives. From $2,200 per night.