Hong Kong in two days
February 28, 2012
Nick Easen packs as much as possible into two days in this Asian favourite.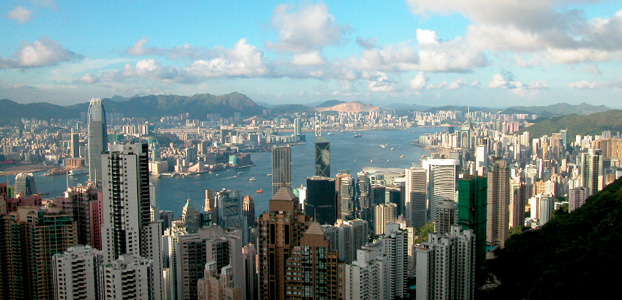 Nick Easen packs as much as possible into two days in this Asian favourite.
While the mainland Chinese cities of Shanghai and Beijing have grown to epitomise the modern, edgy face of this huge nation's power, Hong Kong, the grand dame of Asian cities, still has her smouldering attraction.
Hong Kong is more grown up – easy to navigate, more diverse and still as exciting as the region gets – with traditional fishing villages, pumping nightlife, a dizzying number of restaurants and incense-filled temples.
The travel trade often advertises the city as a cosmopolitan blend of East and West, but this is still a very Chinese metropolis and a very local Cantonese one at that – but that's part of its perennial charm.
Remind clients that while mainland China was dismantling its temples and burning its books in the Communist and Cultural Revolutions, this enclave preserved things somewhat intact under British rule. To this day Hong Kong's temples, backwaters, and island life are very much alive and thriving, echoing back to a past that has long disappeared in mainland China.
And with it being the auspicious Year of the Dragon there's an excellent excuse to visit in 2012. It works well for short-break stopovers and as part of longer China tours, and experts suggest booking a trip when festivals are in full swing. There's the Rugby Sevens (March 23-25) when the party rages from the stadium to the streets of Wanchai. The more traditional Tin Hau (April 13) and the Cheung Chau Bun Festival (April 25-29) are fantastic for real local colour, ceremony and spectacle, or there's the sea-splashing Dragon Boat Festival on June 23.
10.00: Go for dim sum, small bite-sized portions of shrimp dumplings or pork buns, served in steaming bamboo baskets for brunch. Hotel concierges can recommend the nearest 'yum cha' restaurant – 'drink tea' in Cantonese. City Hall Maxim's Palace in Central is a good start; Bill Clinton ate here, and it's great for people watching.
11.30: Catch the nearby Star Ferry to Tsim Sha Tsui from Central Pier. It's still the cheapest, most romantic, most energising way to see Hong Kong. Founded in 1888, the boat ride across Victoria Harbour is an all-time classic with stupendous views. Watch out for the ferrymen's nautical uniforms.
12.00: Walk along the nearby Avenue of Stars on the quayside of Kowloon, honouring local stars such as Bruce Lee. Spy the harbour's traditional Chinese junk boats, the high Victoria Peak, young lovers and mainland Chinese tourists.
13.00: Catch the MTR – the Hong Kong metro – to Prince Edward. Head for Yuen Po Street Bird Market with its songbirds and intricate bamboo cages. Next door is the fragrant Flower Market and over the road is Goldfish Market with its myriad tropical fish. It's then an easy walk down to Ladies Market in Mong Kok for some shopping. Or walk down Shanghai Street to see locals purchase everything from massive chopping knives to traditional furniture.
15.00: Afternoon tea, with a hint of Empire, is top notch at the luxurious Peninsula Hotel in Kowloon. It's got beautiful décor and wonderful service. If you're on a budget visit the Hong Kong Museum of History instead – it is extremely well curated and gives you a real insight into the Opium Wars, China trade and a lot more.
17.00: Wander the streets of Kowloon, checking out the Friday mosque, the Macanese restaurants, famous for egg tarts, and the infamous Chungking Mansions, notorious as a trading post for African, Indian, Chinese and Nepalese merchants. Then head back to Felix Bar at the top of the Peninsula Hotel for an aperitif with the best views of Hong Kong.
20.00: The city is addicted to gambling; horse racing is exceedingly popular and Happy Valley, with a fantastic setting among the hills and skyscrapers, is the place to see it. Old grannies betting £200 a race, the shouting, the near track experience – it's a must and happens every Wednesday. On other days of the week, visit the buzzing Night Market on Temple Street.
23.00: Hong Kong is the city that never sleeps. Take a drink at Al's Diner at the top of Lan Kwai Fong and watch the world go by. SoHo (South of Hollywood Road) and NoHo (to the North) offer fancy diners, and Wanchai has a more earthy scene – Filipino cover bands and good authentic Thai food.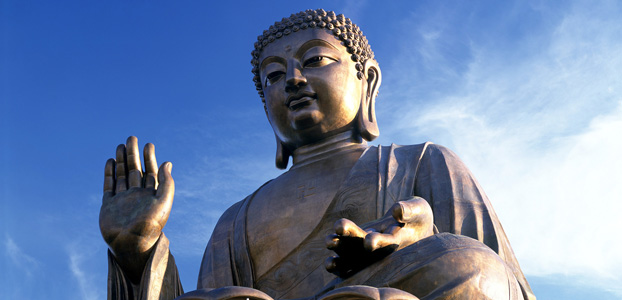 07.00: If you're suffering from jet lag, watch the old ladies doing tai chi in Causeway Bay's Victoria Park, or get a taste of the real Hong Kong by walking around the wet markets and eating congee (rice porridge) at the breakfast places nearby.
10.00: Head up to Victoria Peak. Take the Peak Tram from Central on a clear day, or the bus – it snakes around the roads to the top of the peak and is less busy and cheaper. The walk down through the vegetation is also a favourite, though extremely steep.
12.00: Hong Kong boasts more than 40 official sandy beaches, and you can head over to Stanley Market on the opposite side of the island for the beach and the bargains. Or to Lantau Island on the ferry. From Mui Wo you can catch a bus to both the traditional fishing village of Tai O and the Po Lin Monastery, which is more than 100 years old. The monastery – and the Ngong Ping cable car service up to it – are currently under renovation, but the views from the Big Buddha are spectacular.
15.00: Tai O is a fantastic place to sit and watch the Hakka minority fisherwomen go about their daily lives and maybe sample something – dried barbecued squid anyone? Hong Kong is also keen to push its green scene, walking trails and country parks. Lantau Island is a great place to start for some spectacular hikes.
19.00: Back in Central, it's time to indulge in one of Hong Kong's passions – eating. There are endless opportunities, from Manchurian food to Xinjiang and Shanghainese cuisine, and the turnover of restaurants is huge, so look out for recommendations from concierges, fellow travellers or tour operators.