Editor's Pick
December 05, 2016
A decade ago I went to the Isle of Lewis on the edge of Scotland.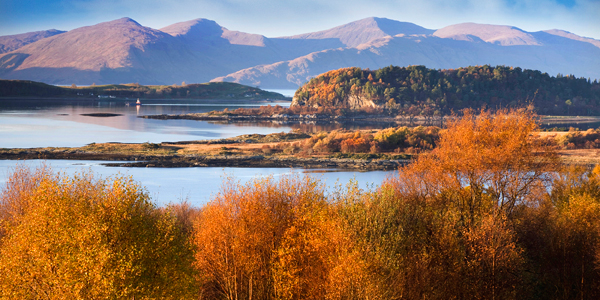 A decade ago I went to the Isle of Lewis on the edge of Scotland.My then girlfriend, Dolina, grew up there, attending a school of six children and living in a house with a three digit telephone number. She told me those two things: they may or may not have been true as she enjoyed telling me lies and then watching me tell others.
Anyway, I didn't understand a word her uncle said, such was his Scottish-ness; the sun shone for about a minute and a half a day in winter (in the summer it barely sets); and I was absolutely terrified whenever Dolina ran round a corner and hid from me during our extraordinary walks.
But in the 10 years since – six of which have been spent travelling for a living – nothing has come close to being as beautiful. As Lewis, that is, not Dolina. She was a funny-looking woman. I'm just kidding, she was very pretty too. But not as pretty as Lewis. Not even Liv Tyler dressed as an elf is that pretty.
The reason I'm over-sharing is that I'm not convinced we go to the outer reaches of Scotland enough. Why is that? I suspect people who have been there hold secret meetings where they share photos of their visits with each other and then burn them to ensure they never end up in the hands of others who might tell everyone how tear-inducingly Elysian the wilder parts of Scotland are, and then build a high-speed train to get there.
So when Relais & Chateaux asked me to send a writer to the Isle of Eriska, I decided it was finally time to let the cat out of the bag-pipes.
Isle of Eriska Hotel, Spa & Island, Oban, ScotlandLocated on the rugged west coast of Scotland overlooking Loch Linnhe and the Lord of the Rings-esque Morvern mountains, the Isle of Eriska is just up the coast from Oban and a two-hour scenic drive from Glasgow.
FIRST IMPRESSIONSThe private island is reached via a discreet bridge. And who needs grand entrances when you have 300 acres of glorious coastal landscape for your exclusive use? Fronted by a manicured croquet lawn, the baronial-style hotel feels more like a friendly country house, with rows of wellington boots leading to the cosy reception. As a Relais & Chateaux member, Eriska has the luxury standards you'd expect but still retains the charm and chummy service of a family-owned property. The 25-rooms blend contemporary decor (think sumptuous brocade drapes and bright statement cushions) with dark-wood panelling and a pervading smell of burning logs which lures you to brood fireside on one of the tartan sofas.
EXPLOREAfter a breakfast of Eriska's own smoked salmon and eggs, though, activity beckons. There are variously graded walking tracks, but the shore is never far away if you simply want a stroll with the owner's dog. Or, there's the nine-hole golf course, archery, mountain biking, kayaking and, should it rain, indoor tennis and a small ESPA spa also on the island. For anyone wanting to scale nearby Ben Nevis, the hotel can arrange handheld GPS devices or mountain guides.I recommend a boat trip from the island's own jetty with knowledgeable Coastal Connections (coastal-connection.co.uk). They'll point out grey seals, possibly otters, harbour porpoise and the elusive golden eagle. After this fill of fresh air (surprisingly warm from the Gulf Stream), sate your appetite at the hotel's triple? rosette restaurant with a four-course set menu of sophisticated seasonal produce.The surrounding Argyll area will satisfy clients wanting to rack up either Monroes or distilleries, with Fort William and Glencoe both a one-hour drive away. Closer by are the famous seafood restaurants of Oban (a 10-minute drive), while the sights of the Isle of Mull and sacred Iona can be reached by ferry.Originally a religious retreat in winter, Eriska is a good destination for those clients who want to 'get away from it all' without leaving the UK. Outdoorsy types will be spoiled, of course.
WOWDespite the excitement of spotting a kettle of sea eagles during the day, it was in fact the stacked cheese trolley which caused audible squeals when it rolled our way after dinner. Try Prince Charles's favourite Dunsyre Blue, or Loch Arbor if you can bear the smell of kippers. You may blame this dairy indulgence for any subsequent dreams – but I can assure you the badgers (Bertie and Brock) who drop by the conservatory for bread and milk every night are real. Saying that, the sprawling beds and whisky nightcap only resulted in rich dense sleep for us.
eriska-hotel.co.uk; relaischateaux.comFrom £345 per room per night.
Review by Laura Burkitt