Agent report from Regent Seven Seas Voyager
June 24, 2011
?Denise Hodgson of Travel the World2 reports on her competition prize – training and dining on board Regent Seven Seas Voyager.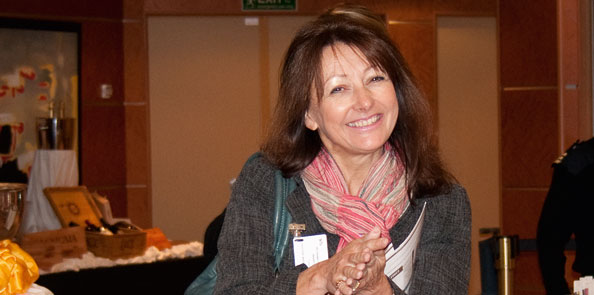 ?
Denise Hodgson of Travel the World2 reports on her competition prize – training and dining on board Regent Seven Seas Voyager.
?
Having entered the Aspire/Regent Seven Seas Cruises competition 8 other agents and I won the opportunity to attend a training and ship exploration with an overnight stay at the 4* Grand Harbour DeVere Hotel.
?
We were welcomed in the hotel bar for pre dinner drinks by the UK sales manager, Anthony Daniels and senior PR executive, Sam Farrar, prior to a sumptuous dinner at Ennio's, a local Italian restaurant just around the corner where we were joined by Regent's managing director, Graham Sadler.
?
As we were such a small group it was a great opportunity to get to know the management of Regent and their thoughts on the cruising industry and how business is developing in this fast moving market.?The following morning we were met at the cruise terminal by the rest of the sales team and enjoyed an entertaining and interactive training session with regional sales managers Lisa Donovan and Eric Williams.
?
They gave us an overview of the company as well as tips on how to sell Regent to current customers and new ones too. Their sales support offering and the USP's plus information on each ship and their itineraries was covered - a great opportunity for those who hadn't sold Regent before, and interesting new ideas for those who had.
?
We also learnt what a 6* all-inclusive cruise means with Regent.? As well as food and drink this all-suite, all-balcony cruise line includes free excursions, gratuities and even flights and transfers.?
?
They also covered some interesting sales tips such as pointing out to clients what Regent offers as part of its all-inclusive offering and adding up all the extras clients are likely to spend with an alternative cruise line before they get off the ship, demonstrating the value of a cruise with Regent.
?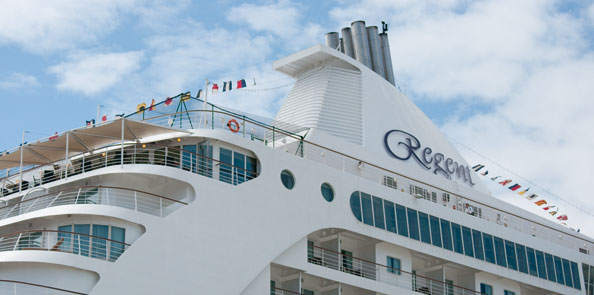 ?
As soon as we boarded Seven Seas Voyager, you knew you have entered a 6* ship. We were greeted onboard with a glass of champagne just as your guests would be treated.
?
The staff are very attentive and friendly and still had time for us despite being very busy getting the ship ready for its next voyage. The Voyager is 42,363 tons but only carries 700 guests so there is a real feel of space with no back to back loungers on these sun deck!
?
We had a very comprehensive look at the ships facilities and visited every suite category.
?
My favourite was the Grand Suite with a corner bath in which you can take a soak while enjoying a vista of the ocean, a real luxury.
?
To add to this, a butler to pamper your every need is included in all suites above a category C, another real luxury.
?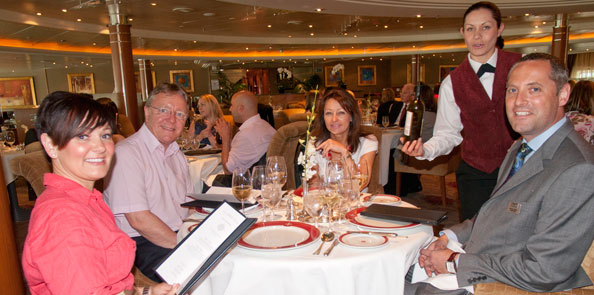 ?
The Canyon Ranch Spa Club onboard Regent offer a menu of services including the Canyon Ranch 'Balanced Selection' at each meal so you can eat well and stay healthy whilst enjoying the fantastic food on offer.
?
You can also keep fit with daily complimentary classes such as pilates, aerobics, stretch, sculpt and tone. There is something for everyone plus the pampering body treatments which are extra.
?
After our 2 hour show round we had lunch in the Compass Rose which is Voyager's main restaurant.?
?
The menu comprised Lobster Timbale, Chilean Sea Bass or Filet Mignon and then a Valrhona Chocolate Cake. Excellent food, fine wine and fantastic service and great company it was an enjoyable ship visit and was enjoyed by all, it's certainly gave me a better understanding of the Regent product and more confidence in selling a Regent cruise.
?
Thank you to everyone at Regent and Aspire!
?
?