Rock and rolling
irst place that springs to mind when you mention the words "American road trip". But compared with the congested lanes of California's Pacific Coast Highway or the rat run that is Route 66, Utah offers empty highways, beautiful scenery and the chance to hug a wild horse.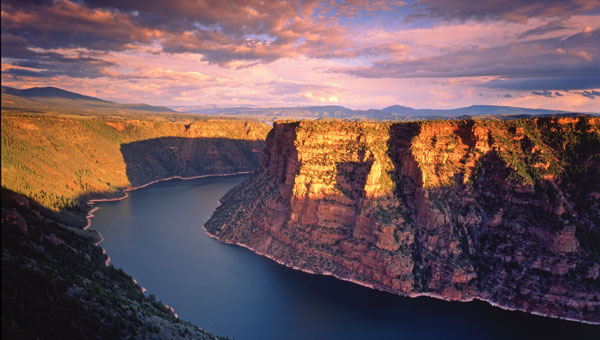 Abercrombie & Kent started selling here 18 months ago and the upmarket operator says the luxury market is on the up.
"There are so many great opportunities in places such as Utah, Texas, Wyoming and Arizona for a US adventure," says Simon Lynch, Abercrombie & Kent's regional manager for North America.
"Our clients are looking for hiking, wildlife and great open spaces. Utah is perfect for this."
Occupied for centuries by the native Navajo tribe, southern Utah is home to several iconic attractions including the Grand Canyon, Grand Staircase Escalante, Bryce Canyon and Zion National Park. Yet it is one of America's most unsung states.
Visitors can explore the region accompanied by expert archaeologists, geologists and naturalists via guided hikes or horseback or get an adrenaline hit by climbing, canyoning, abseiling and the like. Yet for me, watching the scenery slip past on cruise control was a thrill in itself. For here is another world, one filled with red rocks and blue skies.
Both Las Vegas and Phoenix serve as entry points. I opted for Sin City and within an hour of landing, I was hurtling through the Valley of Fire to Nevada's border with Utah. I checked in to the Red Mountain Resort in St George, a health-focused hotel with enough activities on offer that I could have stayed for several weeks. From chakra, goal and gratitude hikes to iridology, there are endless opportunities for self-discovery, but if that all sounds like mumbo-jumbo, Red Mountain also offers 16 miles of hiking and horse-riding trails that zigzag across a 7,400-acre desert called Snow Canyon.
A visit to Windhorse Relations, a local non-profit organisation that works with wild mustangs, is also worth a trip. Here, for $89, your clients can feel the power of a galloping herd and hug a horse "heart to heart". It may sound a bit hippy but it's also a chance to learn about these living symbols of the pioneering spirit of the West.
My induction to Marlboro Country complete, Zion beckoned. Within three hours, I'd arrived at the bohemian town of Springdale, which sits at the entrance to the national park. Some 2.8 million people flock here each year to sample the great outdoors, accommodated by campsites and motels. I can recommend the Desert Pearl Inn for its spacious wooden cabins with??well-equipped kitchens, a clean pool and well-informed staff.
To meet the needs of its calorie-driven clientele, Springdale's restaurants serve hearty fare such as breakfast burritos and bumbleberry pie and offer packed lunches "to go". Oscar's Cafe is a favourite – be sure to ask for a table on the terrace.
Despite the high volume of cap wearers streaming through Zion's gates, it's not hard to lose the crowds on the hiking trails. Once immersed in the canyon, the sheer vastness and vertical grandeur of the rock takes you out of the everyday on to a different plain.
This feeling is heightened at Bryce Canyon, 35 miles north of Zion. As I made my way there, winding and climbing route 89, signs of civilisation ebbed away until all that was left was the occasional motorhome park, ramshackle ranch or boarded-up diner. This is the real Utah, a land unencumbered and free.
At Bryce, the Best Western is the place to stay. A large redbrick building with a functional air, it may not be the Ritz but it is 15 minutes' from Bryce Canyon's rim. Here, your clients can gaze hundreds of miles across a giant amphitheatre filled with crimson-coloured spires, knobbly fins and towering hoodoos rising from Alpine depths like crumbling Burmese temples.
One day at Bryce is definitely not enough, but thanks to it being low season, only one restaurant, Ruby's Inn, was open for business and I'd already exhausted its menu.
See, here's the crux. Southern Utah is not a road trip for gourmets. Nor for sybarites. The hotels and restaurants, as charming as they are, lack sophistication.
Having said that, there is one address where you'll be glad you packed your Ralph Lauren khakis. Amangiri, one of Aman Resorts' most alluring five-star properties, perches on Utah's border with Arizona. A feat of architectural camouflage, this??34-room sandstone lair is imperceptible from the road. Your clients will do well to book a suite in the desert wing.
Each boasts an outdoor deck with ethanol-burning firepit overlooking the hotel's 600 acres of sand, scrub and towering rock mesas. Historically, dinosaurs flourished in this region and footprints and fossils dating back 160 million years are commonly found.
Native Indian nick-nacks, bleached Aspen wood and woven raw-hide armchairs give the place an air of the Navajo, and at the hotel's midst lies its crowning glory – a swimming pool carved round a jagged rock escarpment.
Posh pool or no posh pool, Amangiri is a superb base from which to discover all southern Utah's charms: Zion, Bryce and the north rim of the Grand Canyon.And right on the hotel's doorstop lies Lake Powell, a moon-like lake created in 1957 by the damming of the Colorado River. One could swim, kayak or fish for days.
Add to the breathtaking scenery the long list of lung-expanding activities on offer and there's no denying Utah's appeal. And with Aman Resorts blazing a luxury trail, it's certain others will soon follow.
GETTING THERE: Leo Bear travelled to southern Utah with Abercrombie & Kent – a 10-night trip costs from £3,255, including economy flights and car hire – and was a guest at Amangiri.
abercrombiekent.co.uk/usa
amanresorts.com
visitutah.com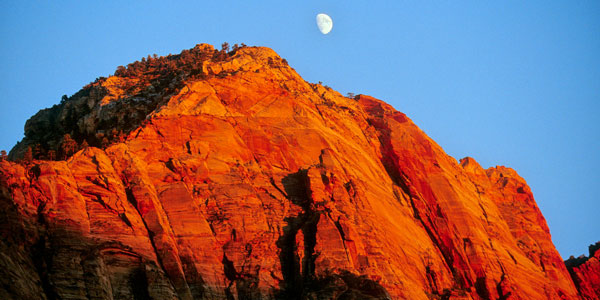 EXPERT VIEW
RICHARD WIMMS -MANAGING DIRECTOR VACATIONS TO AMERICA
"Many clients will have heard of the Pacific Coast Highway and Route 66, but it's important to educate them about lesser-known routes. For example, northern California trips allow clients to witness part of the coastal Route 1 but also to take in San Francisco, the vineyards of the Napa and Sonoma Valleys, the Sierra Nevada Mountains and Yosemite.
"We pay commission on every element and there's great opportunities to sell added extras on road trips, from suggesting they opt for a convertible hire car to booking attraction tickets and all of their accommodation.
"We've noticed an increase in retired clients booking self-drive trips that last for months, so this is an important target market."

UTAH ADVENTURES
THE WAVE
For adventurous souls seeking solitude, a visit to the Wave is a must. This swirling rock formation is streaked with iron-rich ribbons of yellows, pinks, reds and whites created by centuries of water run off. Protection orders dictate that only 20 people are allowed to hike to the site per day, so your clients will need a special permit allocated via a lottery system. It's $5 per application. Apply in advance at blm.gov/az/paria/obtainpermits.cfm?usearea=CB
ZION RIVER WALK
Waterproof waders are required
for a Zion River Walk along the Narrows – but don't let this put your clients off. This 16-mile walk through water is the ultimate way to experience the ever-narrowing canyons of Zion shadowed by
great high walls of rock.
nps.gov/zion/index.htm
BRYCE CANYON ASTRONOMY FESTIVAL
The annual Bryce Canyon Astronomy Festival is in May, but from spring to autumn your clients can experience the night skies with their very own 'Dark Ranger'. Choose from Full Moon Hikes, Planet Walks, Constellation Tours or Stargazing through giant telescopes.
nps.gov/brca/planyourvisit/astronomypr