New heights for Kerala hotel
T: 300px" border="0" alt="" src="http://api.travelweekly.co.uk/cms/media/eas-id-cms/18232">
The tallest hotel in Kerala is set to open in the city of Cochin next Spring.
The Park Kochi (Cochin) is being billed as the most exciting hotel the city has ever seen by the group behind it, the Park Hotel group.
Designed by Lotus Group, also responsible for Raas in Jodhpur, the 28 floor, 168 room building, complete with a heli-pad on the roof,?will, we're told, mix contemporary style with traditional Keralan influences.
Highlights will include an upturned hull in the reception, harking back to the states' sea-faring traditions, lights inspired by Netipattam (elephant decorations) in the entrance and hand-crafted, 6-storey high brass mobiles, based on traditional Kasava dancer outfits spread over two atriums.
Among the highlights will be the Miami poolside bar on the 27th floor, placed there to give drinkers views over to Old Cochin and beyond.
There will be three restaurants including a 24-hour outlet reflecting the Keralan backwaters, a specialty Kerala restaurant serving all four cuisines from the state, and an Asian restaurant.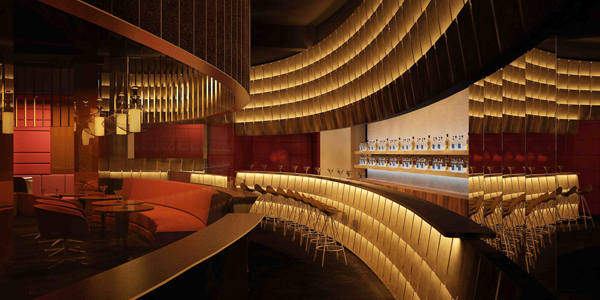 The Aura Spa will take over the 20th floor of the hotel and have a separate four-storey, seven treatment room stilted structure surrounded by water.
The building features "intricate laser-cut tyvek wrapped in a skin of composite glass" which apparently translates to an appearance similar to that of a massive softly glowing lantern at night.
In the lantern guests will be able to have traditional Indian and a la mode treatments, as well as a number of programmes for top to toe overhauls.