Interview: Ruth Hilton
style="POSITION: relative; WIDTH: 200px; FLOAT: right; HEIGHT: 220px" border="0" alt="Ruth Hilton" src="http://api.travelweekly.co.uk/cms/media/eas-id-cms/19083">
As you'd expect, Ruth Hilton is a great advocate for Gold Medal and Pure Luxury. But despite her assertion that the brands have the product and service to rival any other luxury tour operator, her view is not so rose-tinted as to stop her seeking improvement. That is why she's undertaken six months of consultation with trade partners – and, most importantly, frontline agents – to strengthen relationships and discover where things might be bettered. Here she tells us how Gold Medal and Pure Luxury have changed in recent times, and highlights the destinations with bright prospects
.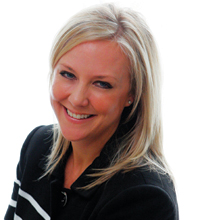 As you'd expect, Ruth Hilton is a great advocate for Gold Medal and Pure Luxury. But despite her assertion that the brands have the product and service to rival any other luxury tour operator, her view is not so rose-tinted as to stop her seeking improvement. That is why she's undertaken six months of consultation with trade partners – and, most importantly, frontline agents – to strengthen relationships and discover where things might be bettered. Here she tells us how Gold Medal and Pure Luxury have changed in recent times, and highlights the destinations with bright prospects
How's business?
We're very happy with the way 2013 has started. Our performance is entirely down to our independent agents – they've always shown us fantastic support.
Which destinations and products are selling well at the moment?
Performance across all destinations is strong, but the real stand-out performers are Dubai, the US and the Caribbean. What's helping drive these areas are great tactical offers and regular exclusive air fares. Encouragingly, we have been able to extend our growth in what are already fairly mature markets.
How has Pure Luxury changed in recent times?
The principles on which Pure Luxury was founded have not changed since we launched the brand in 2007. These are expertise, attention to detail and the concierge-style service which allows our travel ambassadors to work alongside agents to finely tune the details of their client's luxury break. The team has grown steadily over the years to support an increased focus on the trade. People buy from people and we see our independent agents as true partners with whom we work closely to build tailored luxury holidays for our mutual clients.
Our relationship with Aspire over the past two years has also been really helpful in terms of keeping the lines of communication open.
Which destinations are you expecting to be the most popular and the most improved this year? We are continually reviewing market trends and insights to ensure we are building a portfolio that our customers really want. We've identified the Indian Ocean as an opportunity for us to build some real momentum, and exclusive relationships with hoteliers, such as the one we have in place with Kihaad in the Maldives, are key to driving us forward. A big part of our strategy is to give Pure Luxury and Gold Medal a clear differentiation in terms of product and service. Australia has huge continued potential for the luxury market. As luxury clients look farther afield for something a bit different, the range of luxury experiences available in Australia can certainly tick all the boxes. We're also seeing an increased interest in South Pacific destinations such as Fiji and Bora Bora and, while the numbers are comparatively small, it's something we feel is worth thinking about.
How is your relationship with travel agents?
I've done a lot of listening over the past six months; our agents have been very supportive, and confidence in our products and our service is high. We know that actions will always speak louder than words and it's down to us to deliver the quality agents expect. In terms of the response we're getting from agents, it's so far, so good.
How would you like it to change and what are you doing with agents this year?
We have lots of exciting initiatives in the pipeline for Pure Luxury and Gold Medal in 2013. We'll be hosting luxury agents from across the UK for a number of training seminars at our headquarters. These will give agents the opportunity to meet some of the luxury market's top ground and air suppliers to help build their knowledge and share expertise. Later this year we'll be running an exclusive Pure Luxury educational which will be supported by an extensive range of Gold Medal fam trips. This includes a round-the-world 'Ultimate' fam trip for 10 lucky agents, which will be one of the biggest and most exciting we've ever put together. Building strong relationships is important so we've enlarged our field sales team to ensure agents have that point of contact and can get help when they need it. We've also added two telephone account managers to deliver tailored support such as marketing tools, bespoke offers and assistance with training and events to our partners.
What trends are you noticing in terms of lead-in times, spend and length of stay?
Lead-in times are growing and feedback indicates that customers are spending more time on research. Both average booking value and length of stay are increasing too, which is encouraging.
What do agents who want to work with you more need to do?
We want agents to challenge us and let us put our prices, expertise and service to the test. We've invested a great deal of time and money into delivering the best products and services and we want to show agents what we can do. Reward and recognition is incredibly important and our Farebank scheme is still a big
plus for agents. It's been around for nearly 17 years and, while competitors have done their best to replicate it, agents say it's the most simple and rewarding scheme