Interview: Paul Kerr
d is one of those brands with a helpful name. You can't fail to understand what links its 520 hotels in 70 countries. But what you might not realise is how much of the hotel sales and marketing group's undoubted success is down to you, with almost two-thirds of bookings coming through travel agents. Here, Paul Kerr praises the value of the trade.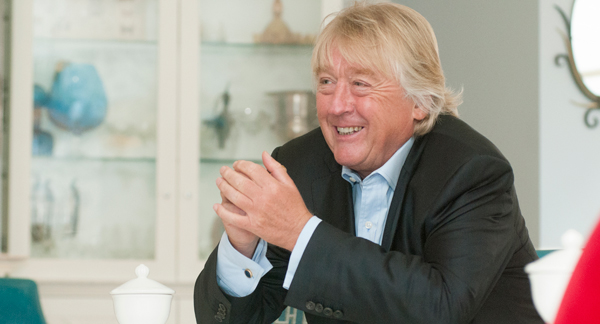 How important are travel agents to SLH?
Travel agents remain very important to Small Luxury Hotels of the World. Although direct business has increased dramatically through our website, this is mostly incremental business. We still rely on travel agents for 65% of our bookings.
Do agents understand what SLH is for and how it works? Yes, I believe they do. We're by no means the new kid on the block: we've been working with travel agents for over 20 years and have had our GDS code LX for luxury for 20 years. We also have a global sales team dedicated to meeting travel agents across the world and run more than 70 roadshows/showcases and events a year. We also have a dedicated travel agent website that aims to help agents booking with us. We have special commission offers as well as travel agent rates available on many of our hotels.
Why should agents work with you? SLH offers travel agents a reliable product that they don't need to second-guess. Agents that have used SLH in the past realise they have a trusted brand that they can recommend to their clients without concern. This is the most important feature we can offer our travel trade partners as it's incredibly important that their clients enjoy their stay so that they rebook with their travel agent. We also offer competitive commission and up-to-date information on what's new and exciting in particular regions.
What is it that makes a hotel an SLH hotel? Firstly, all SLH hotels are what they say on the tin – small. On average our hotels have about 50 rooms. There are no particular common characteristics across all SLH hotels, but they all have a unique charm and that is what makes them an SLH property. Also, they all offer experiences that are unique to that destination and culture which guests can enjoy only because they are staying at that specific hotel.
What can agents promise their clients if they sell them an SLH hotel? An amazing once-in-a-lifetime experience, attentive service and a surprise at every turn. It's not uncommon to check into an SLH hotel and meet the owner at the front desk; a lot of our hotels are owned and operated by the owners so when you check in you're likely to be met with a wealth of knowledge about the area and hotel. Tips about the best things to do and see while visiting the hotel is what we strive for at all our properties.?
Do you have a favourite hotel in the portfolio?
Ah, I get asked this question quite often. I don't have a favourite – or if I do I can't tell you which one it is. But to be honest, as an avid sailor I do tend to frequent hotels that can be visited by sea. Most recently I visited Cap Rocat in Majorca. It's a stunning 19th-century fortress that stretches along the coastline for two kilometres just minutes from Palma. I also really enjoy visiting The Marmara Bodrum, which is conveniently located just minutes away from the Marina Yacht Club in Bodrum. You can enjoy a rigorous workout in their gym while scanning the breathtaking views below, or relax in the world's most scenic sauna.
What do affluent travellers want from their luxury hotels? What affluent travellers desire has changed over the years: once, marble bath tubs and fluffy towels were the luxuries of the time – now those are just a given. The real luxuries of today are good service, and flexible service at that. To be able to go and do exactly what you want when you want. For example, a good hotel gives you the option to have breakfast in your room, at the pool or on the terrace, and at any time you prefer. Gone are the days of breakfast served from 7am to 10am in the breakfast room. Our clients also want to leave the hotel with a memorable experience they would not otherwise have had. Whether that's scuba diving for pearls in Thailand or a romantic dinner on a secluded beach in the Maldives, it's an individual choice and our hotels cater to that.
What does the next year or so hold in store for SLH? The online world moves at such a high speed that it's SLH's number-one priority to keep up to date with new technology and web advancement so we can offer our clients and travel trade partners a fully integrated experience online. We are also looking to expand the collection in new places around the world where our presence is less than we would like, such as in the Asia Pacific and Americas regions. We are also focusing a lot on the Chinese market as it's an opportunity for great growth over the next f