Interview: Andrew Castle
years, a respected sports commentator, the voice of Wimbledon and a former Strictly Come Dancing star, he also travelled the world as Britain's number one tennis player. Later this year Andrew Castle will be coaching at Curtain Bluff in Antigua, so we caught up with him to find out more about his travels and renewed love for tennis.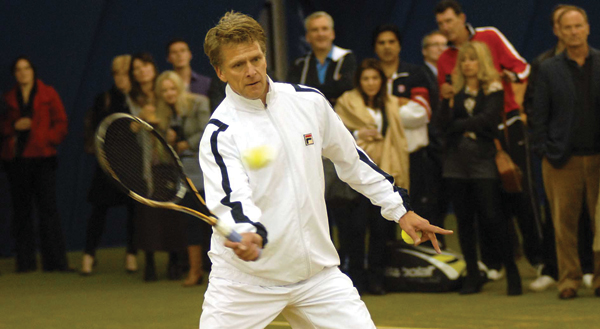 Tennis and broadcasting have seen you travel the world, but do you have time to explore the areas you visit?
I was lucky enough to play in 50 countries and after a while a hotel room can feel like a prison cell. I always walked around every place I played. I remember arriving in Florence one summer evening and exploring the city alone by night. I was, at times, breathless to see such a place.
When you go on holiday do you like there to be a tennis court?
Playing tennis is not my living now. I didn't pick up a racket for 10 years after I retired. I had had enough of the intensity that being a pro entailed. After building up my broadcasting career I went back on court and laughed out loud, such was the joy of feeling the ball on the strings. I don't need a tennis court on holiday but my wife and girls do.
Where are your favourite places and hotels in the world?
I enjoy La Manga Club near Cartagena in Spain where we take our summer family holiday. Langkawi was amazing. Sleeping in a snowhole in northern Norway was terrifying but memorable. Nearly drowning at Surfers Paradise taught me a lesson. Much to my surprise I loved a one-week cruise around the Caribbean with Princess Cruises. We had a cabin with a balcony and a Jacuzzi, and each day we had little cakes and pastries put in our room at 4pm: that's living. The Turks and Caicos were stunning. The GMTV sofa was the most perilous place I have ever been. If I had to pick a favourite it would be the Centre Court commentary box at Wimbledon. The scenery is breathtaking and the company is good.
And your least favourite hotel/ destination?
In Mauritius we stayed at the Radisson SAS and had a good stay until the hotel was taken over by a pharmaceutical company who were intent on drinking everything in sight. At the Almond Morgan Bay Beach resort in Saint Lucia the food was terrible and despite it being all-inclusive there were so many restrictions we just gave up and paid for everything.
Where is on your bucket list?
We would love to go to the Maldives. It is something we have promised ourselves for years. The expense is frightening and we don't know which hotel or resort to go to.
Where are you off to next?
Next is Umag in Croatia for a broadcast. Then it's Curtain Bluff and I can't wait. Last time I saw a huge stingray while snorkelling off the beach, turned a Hobie Cat over and smashed hotel manager Rob Sherman at squash...I hope to do all three again.
Why have you chosen to co-host The Perfect Match: Tennis & Well being week at Curtain Bluff? Curtain Bluff is one of the most beautiful places on earth. Rob is a friend and the staff are like family. Also I get to hang out with Annabel Croft and her husband Mel for a week – we love spending time with them. The wine cellar will take a hammering. There are lots of courts, lots of pros and lots of fun.
What's involved for a holidaymaker who joins a tennis week like this one and how much can it improve a person's game? There's no need for anyone to feel nervous or apprehensive. We are all there to have a good time and enjoy the surroundings. There is a lot of tennis available if you want it, the more time you spend on court the more improvement you will see in the future, as long as the practice is technically correct and fun. I recommend getting a bit of practice in beforehand so you don't waste a day at the start. Bring some replacement grips because they get very wet in this climate and take care of as much business as possible before arriving – iPhones and iPads don't help your serve.
How do you decide where to go and what to do on holiday?
I listen to my wife, sound out the girls and then we look at prices and reviews online. Sophia does thorough research. Half the reviews appear to be fake so it's difficult to make the right judgment. But we do shop around to get a good deal. We don't seem to do cold weather, rambling, walking, hiking type holidays...we do heat, beach, cocktails, sunsets and open-air dining holidays with sport and swimming during the day.
If you don't use an agent what could an agent do to persuade you to try them out?
If an agent tries to sell too hard we are less likely to use them. They should listen to what we want and try to find it then call back when they say they are going to and beat the opposition. That's all...am I a demanding client?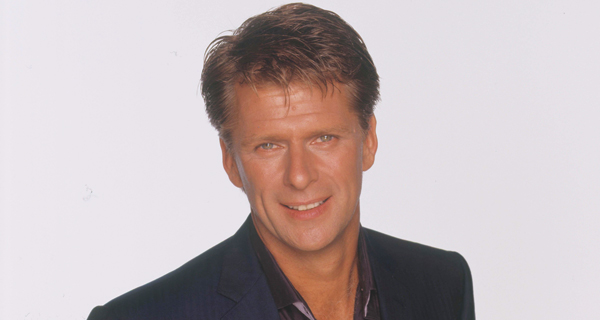 Andrew Castle, a Virgin Active Tennis Ambassador, is co-hosting The Perfect Match: Tennis & Well Being week with Annabel Croft at Curtain Bluff, Antigua, from November 16-23.
curtain