Feature: Make it a Gay Payday
fear discrimination from hoteliers, and homosexuality remains illegal in more than 70 countries. But times – and attitudes – are changing, not least with growing demand for same-sex weddings and honeymoons abroad. And with demand for luxury proving strong in the gay community, it's a market that deserves attention.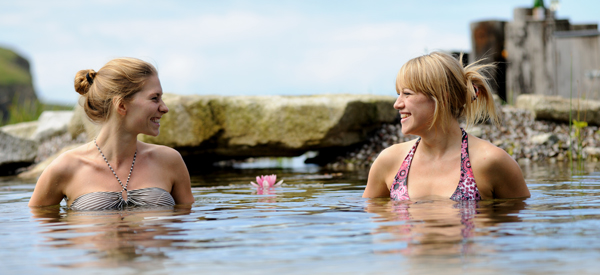 Through clever marketing, training and genuine understanding, a handful of agents, operators and hotels have carved out a strong position in the market, and certain destinations have gone to great lengths to court the so-called pink pound.
The industry still has a long way to go to be truly gay-friendly, but there are simple ways to increase your share of the market. It is an expanding market. Luxury gay and lesbian magazine Out There interviewed 11,000 readers earning at least £75,000 and found that 48% were likely to have a wedding or honeymoon in the next three years, 89% took at least two longhaul holidays a year, 66% flew in premium cabins, 87% stayed in design-led luxury hotels and 84% were top-tier members of hotel/airline loyalty programmes.
According to John Tanzella, chief executive of the International Gay and Lesbian Travel Association (IGLTA), now is the time for the wider industry to be paying attention to the high-end lesbian, gay, bisexual and transgender market.
He says: "The LGBT market is not only economically significant but also resilient. Studies have shown that even in times of financial downturn, the gay community still spends money on luxury travel."
A survey by LGBT marketing specialist Out Now Consulting predicted a 9.7% growth in 2013, and with the passing of the Marriage (Same-Sex Couples) Bill this year, weddings and honeymoons will add an important dimension to the industry.
But LGBT travellers tend not to book holidays through travel agents, according to Darren Cooper, senior consultant at Out Now Consulting. He says: "It's difficult for mainstream agents to give advice to gay travellers because many are unaware of the laws and customs in countries as regards homosexual travellers."
Jake Heaton, an events director from London, is planning a honeymoon with his boyfriend Josh, but with no gay honeymoon specialists to turn to, he is concerned about the lack of advice on offer.
"There isn't much guidance out there," he says. "And it's difficult. We're worried that if we go to the Maldives or somewhere like that where it's illegal, we don't know whether a hotel's going to be anti-gay. We want to go somewhere hot, where you don't have to worry about what people will think if there are two guys staying together."
Another factor putting off gay tourists from travel agents is a perceived lack of imagination for gay clients who are looking to explore. Cooper explains: "LGBT tourists are getting much more adventurous with their destinations. It would be really nice to see some specific LGBT products put in safari destinations, for example."
So what can travel agents do to adapt themselves to this market?
"Training is the answer," says Cooper, who runs Out Now Business Class, which offers online training and and workshops for hotels and agents on dealing with LGBT customers.
Clients include Marriott and Hard Rock hotels in Mexico, and hotels and operators in Switzerland, Helsinki and Stockholm.
Cooper's training focuses on customer service, and aims to teach staff to be sensitive to the LGBT community.
"Your service should be the same, whether it's a married couple with kids, or a lesbian couple looking for a honeymoon," he says.
One company familiar with the apprehension faced by LGBT tourists before travelling is Further Afield, which features a growing collection of handpicked hotels, holiday lets and B&Bs. The founders, couple Simon Forrester and Andrew Craven, had uncomfortable experiences while travelling together.
Forrester explains: "We felt there was a gap in the market for something that spoke to a professional gay and lesbian audience who wanted to be reassured about two things. The first was that somebody had checked the quality of the accommodation and confirmed that it was special in some way; the second that it was authentically gay-friendly, rather than somebody ticking a box."
Forrester and Craven carried out research and found that three out of four gay travellers were concerned about the welcome they might receive at a hotel, particularly when they were travelling off the beaten track. Since its inception in 2010, Further Afield's portfolio of featured gay-friendly properties has grown from 30 places in the UK to 250 in 10 countries.
Further Afield leads as a select consultancy service, but other providers are demonstrating their sensitivity and nous with the market. Hilton Worldwide's LGBT Stay Hilton, Go Out campaign, was named the brand/organisation of the year by gay magazine g3 in 2013. The package is available in more than 460 hotels globally and is tailored to preferences among LGBT travellers, including a complimentary one-year digital subscription to OUT magazine, high-speed internet access, two welcome drinks and late check-out.
According to Hilton's vice-president of brand public relations, John Forrest Ales, a brand must be genuine to succeed with this market. "Authenticity is a key reason why this campaign is earning traction," he explains.
"We want to be an authentic partner to the global LGBT community, not just a logo or a sponsorship."
Virgin Holidays has tried to embrace the LGBT community. It showed its support for same-sex marriage by tweeting a photo of two champagne glasses, both marked with lip stick and the words: "Same-Sex Marriage Bill. Passed. Time for a Honeymoon?" It also sponsored gay magazine Attitude's awards. Virgin Holidays marketing director Andrew Shelton said: "People should be able to go on holiday wherever they wish, whoever they are, so we're using our influence in destinations around the world to broaden horizons and show the potential of this market."
Here in the liberal west it can be easy to forget that homosexuality is still illegal in more than 70 countries around the world, including popular luxury destinations such as the Seychelles, the Maldives, much of Africa and the Caribbean. But this doesn't mean that gay travel has to be restricted. New destinations are making their way on to the LGBT map, according to Out Now Consulting's study of gay tourism hotspots for 2013.
New York, Paris and Las Vegas remain high on the list, but new destinations are making a name for themselves among the gay community including Iceland which, with a population of just 320,000, now attracts 100,000 visitors for its Gay Pride. Israel is another destination making waves in LGBT travel, with Tel Aviv regarded as the gay capital of the Middle East. Awareness is increasing. Destinations have wised up. And the landscape of LGBT travel will continue to change as more couples have children.
"This is a market reality. It is happening," says Cooper.
"Companies that are prepared for it are the ones that will get a large share of the market."
GAY-FRIENDLY HOTELS - THE ASPIRE TOP 3

1 THE SCARLET, CORNWALL, ENGLAND SET ON THE AWESOME CORNWALL CLIFFTOPS, ECO-CONSCIOUS THE SCARLET (ABOVE) IS RUN BY THREE SISTERS. ROOMS HAVE A ROOFTOP LOUNGE OR POD, ACCESSED BY SPIRAL STAIRCASE, WITH SPECTACULAR VIEWS.
SCARLETHOTEL.CO.UK
2 AXELBEACH MASPALOMAS, GRAN CANARIA THE NEWEST EDITION TO THIS "HETERO-FRIENDLY" GAY-FOCUSED CHAIN IS AXEL BEACH MASPALOMAS. COSMOPOLITAN AND STYLISH, MASPALOMAS IS FULLY EQUIPPED FOR SPORTS AND RELAXATION, AND PUTS ON SPECIAL LGBT EVENTS YEAR-ROUND.
AXELHOTELS.COM
3 BROWN, TEL AVIV, ISRAEL BROWN IS A TRAILBLAZING BOUTIQUE HOTEL IN UP-AND-COMING TEL AVIV. LOCATED ON THE TRENDY ROTHSCHILD BOULEVARD, THIS RETRO-DESIGNED PROPERTY HAS A ROOF TERRACE OVERLOOKING THE CITY.
BROWNTLV.COM
HOW TO TAP INTO THE GAY MARKET
"Engage with LGBT events or charities in your area. You can network, research and give back at the same time. Familiarise yourself with the travel content produced by gay media outlets, such as Out There (UK), Passport (US), Curve (US) and Spartacus (Germany)."
John Tanzella, chief executive, IGLTA

"Love what you do. Make sure your offer is sincere, honest, respectful and fun. Don't reduce people to marketing terms. Believe in your concept and be prepared to work hard.
And remember, LGBT travel is about more than sun, sea, sex and sixpacks!" Hannes Pálsson, co-owner Pink Iceland "More than anything, LGBT travellers are looking for destinations and hotels which show us that we will be as welcome and respected as any of their guests. So the hotel or destination which includes some samesex couples on their websites and backs this up with an authentic LGBT welcome could really steal a march on the competition."
Simon Forrester, co-owner, Further Afield

"The key thing is to include LGBT people in your mainstream strategy. The days of the standalone gay and lesbian travel agency have passed. At the luxury end, if you've got money you can do what you like – you can have a private villa. But people crave social interaction. Until now, LGBT holidays have been about exclusive venues on the basis of safety in numbers and fear of acceptance."
Uwern Jong, managing director, Boutique Marketing

TOP 10 GAY-FRIENDLY CITIES
1 New York
2 Rio de Janeiro
3 Sydney
4 London
5 San Francisco
6 Paris
7 Buenos Aires
8 Tokyo
9 Amsterdam
10 LA/West Hollywood
Source: Out Now Global
LGBT2020 Study
OutNowBus