Elixir adds two boutique hotels
T: 349px" border="0" alt="" src="http://api.travelweekly.co.uk/cms/media/eas-id-cms/16891">
Tour operator Elixir Holidays?is introducing two new hotels to its programme this summer.
The first from the Turkey specialist is Likya Gardens, Kalkan, that has six rooms all of which are different. There are two superior suites, two deluxe suites, a deluxe superior suite and the penthouse suite.
The hotel describes itself as a truly exclusive, adult only residence and has a beach club for cabanas, swimming and snorkelling.
It also offers yoga and pilates lessons that can be organised through private butlers and breakfast is served in the rooms or on private decks.
The hotel combines minimalist modernity and classic Art Deco according to a spokesman who added: "muted colours contrast with bright splashes of purple, pistachio green or lavender."
Each room has a pool, television, espresso machine, an iPod station and Aqua di Parma toiletries.
And the hotel offers a complimentary horse-drawn buggies into the centre of Kalkan.
Thrown is for the price of a trip is a full day gulet tour with lunch to explore the Lycian coastline, a dinner prepared by a personal chef on a private terrace and a cabana at the private beach club.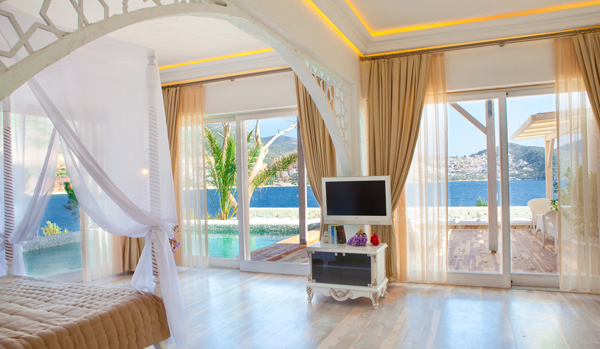 Prices? for Likya Gardens start from £1,290 per person in May, June and October and £1,590 per person from July to September, including flights.?
The second property is the 10-bedroom Doria Hotel in Kas.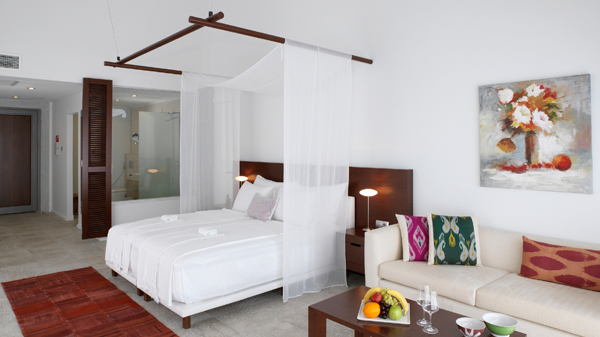 It has a private sandy beach next to Kas marina and rooms can be interconnected into blocks of two or three with the family and group markets in mind.
Every room has a private pier and the higher priced rooms have Jacuzzis or daybeds.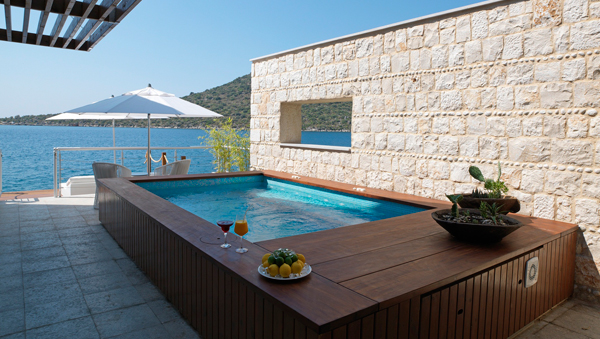 elixirho