Vietnam: Central heating
Vietnam | December 09, 2015
Emma Winton gets away from the madding crowds of Vietnam's cities to explore the beauty and culture of the central region The cities of Ho Chi Minh and Hanoi are popular destinations at either end of Vietnam.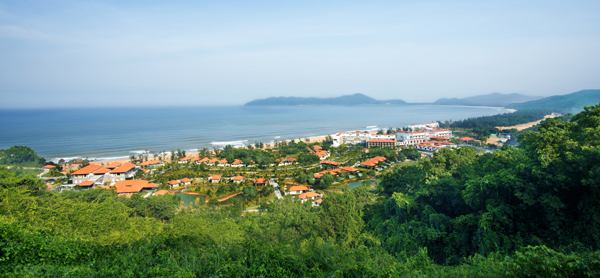 Emma Winton gets away from the madding crowds of Vietnam's cities to explore the beauty and culture of the central region
The cities of Ho Chi Minh and Hanoi are popular destinations at either end of Vietnam. But for clients seeking a more peaceful and rural experience, the central region around Hoi An, Da Nang and Lang Co is a perfect complement.
I'm sitting on a two-mile private beach, with the Truong Son mountains in the distance and a breathtaking view of the sun rising from the East Sea. It's heaven, and a far cry from 24 hours earlier, when we'd weaved through swarming mobs of mopeds in Vietnam's capital, Ho Chi Minh City.
Central Vietnam has seen tourist numbers rise sharply in recent years but the crescent-shaped bay near Lang Co is all but untouched, other than the Banyan Tree, and sister hotel Angsana. Rumours are awash of new luxury hotels coming to the area. Nothing has emerged yet, but it can surely only be a matter of time as this part of the country is extraordinarily beautiful.
There are few better positions than a mountain by a beach for those who want to feel like they've truly left their daily grind behind. And as you'll see from the photo, the sea views don't get much better than this either. With 49 private villas at Banyan Tree, the only difficult decision your client will have to make is whether to choose the beach pool villa that is a mere 20 or so steps from the deserted beach, or the hillside villas in the mountains. Neither will be a disappointment.
The next decision is whether to leave your private pool and head to the main one. But it's big enough to never feel busy. Even the beach is largely deserted, and at times I felt I was the only one around.
It is a perfect hotel for those who want a walk to the beach to be their most strenuous activity. However, recommend clients glance at the more active options including golf, cycling tours, watersports and helicopter tours. And naturally, as one would expect from Banyan Tree, there is a spa worthy of every superlative.
The two hotels employ many of the local Lang Co community, which adds to the warmth of service, and means there are local experts keen to share their culture and knowledge on hand everywhere.
Warm service is something many hotels boast and, indeed, many achieve. But the most genuine tends to come when mainly local staff are used.
Here, our guide Hung told us, the culture of local people is one of hospitality, helping othersand being proud of their community, their village and the surrounding area.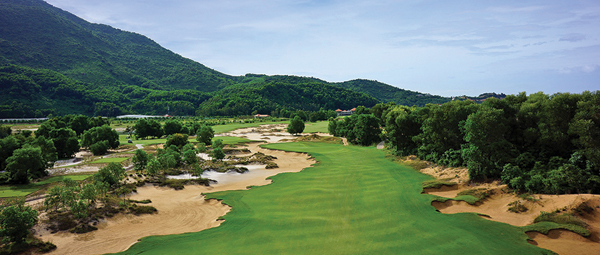 Explore
South of Lang Co is Hoi An, one of the most attractive destinations in Vietnam and a place I fell in love with almost immediately. Although small, the town truly is a cosmopolitan melting pot and has some of the best dining outside the main cities (see Eating Out, right). Suggest clients explore this Unesco World Heritage Site, especially the ornate Japanese merchant houses, the wooden Chinese shop houses and the famous Japanese Bridge.
It's not exactly a shopper's paradise, but is particularly famous for its abundance of tailors. Here you can purchase custom-made clothes in a matter of days, choosing from mountains of high-quality fabrics. Having hundreds of tailors squabbling for your business is fun but if your client prefers to cut to the chase, send them to Thuy Thuy (47-60 Le Loi St) which is considered one of the best in the area.
The best time for clients to visit is the monthly 14th Lunar Night. Street lights in Hoi An Old Town are turned off and it is closed to motorised traffic, transforming the whole town into a twinkling spectacle with thousands of coloured lanterns lining the streets and Thu Bon River. For the locals this is a time to honour their ancestors and wish for a peaceful and prosperous year.
Hue, the imperial city of Vietnam and another Unesco World Heritage Site, is a must-visit. Most of Hue's sights are within the two-metre-thick, six-mile-long walls of the Citadel, surrounded by the Perfume River. The Vietnam war was not kind to the Imperial City, and large parts are now just rubble, but what is left is still impressive –recommend that your client books a tour guide here.
Of particular interest are the extravagant tombs of the rulers of the Nguyen dynasty. The Khai Dinh tomb, in particular, sees visitors stand in awe of the huge decorative mosaic. Step outside at the top of the hill, and you also get the added bonus of views over Central Vietnam.
To really get a snapshot of traditional Vietnamese life, head to the Dong Ba market, the largest one in Hue. Selling everything from standard souvenir items and bronze goods to sesame sweetmeat and Phu Cam conical hats, it's the perfect place to explore, although the market sellers can be a little bullish at times.
Heading back to Lang Co after a hectic day will make you appreciate the remarkable beauty and peace of this area of the country. Soon enough, it will have a tourism boom and hopefully it will be a sympathetic one.
Until then, your clients can enjoy sharing the place with the locals and a handful of in-the-know fellow travellers.
EATING OUT
Morning Glory
Named after one of the most commonly eaten vegetables in Vietnam, this restaurant and cooking school is managed by a popular Vietnamese chef, Ms Vy. Learn how to make traditional Vietnamese street-food recipes, such as Hoi An crispy pancakes, rice paper rolls and Cao, before sitting down to enjoy a gourmet Vietnamese dining experience in the historic premises of Hoi An.
106 Nguyen Thai Hoc Stmsvy-tastevietnam.com/morning-glory
Seedlings
Launched under Banyan Tree's mentorship programme, the restaurant provides training and job opportunities for disadvantaged local youths. Serving up traditional Vietnamese fare and overlooking the Thu Bon River, it is the perfect location to view the colourful silk lanterns lighting up the river in the evening.
41 Nguyen Phuc Chu Streetseedlingshoian.com
Mango Mango
With a stunning terrace for a spectacular view of old-town Hoi An, celebrity chefDuc Tran puts a modern twist on traditional Vietnamese food with fresh, unexpected combinations and some of the best cocktails in town.
111 Nguyen Thai Hocmangorooms.com
EXPERT VIEW
Michael Zitek, Area Manager, Banyan Tree
The UK is a large market for Vietnam, and is becoming increasingly popular due to direct flights to Ho Chi Minh City and easy transfers to Da Nang for central Vietnam. There is not really a wrong time to visit, but make sure clients are aware of when the country's tropical monsoon period is.
The weather is hot and dry between March and September, so best suited to those wanting a beach holiday, while between October and February the rainfall increases. This is the perfect time for more-adventurous clients, who want to explore the nearby Truong Son mountains and heritage sites.
The area represents everything about Vietnam in just one place – it is surrounded by three Unesco World Heritage Sites, unspoilt beaches and stunning mountain ranges.
And although the arrival of mass tourism is starting to alter the landscape, it still has an authentic feel and spirit of adventure – perfect for clients who want to immerse themselves in traditional culture.
ADVENTURE TRAIL
1. DRIVE Take on a real adventure and explore the stunning landscape of Lang Co on all-terrain quad bikes.2. CYCLE See water buffalo in their natural habitat, paddy fields and the stunning mountainous scenery on a countryside bike tour.3. SWING Experienced and novice players alike can enjoy this 18-hole, 71-par championship course that adjoins rice paddies and beaches on this mountainside.
SAMPLE PACKAGE
Travel 2 offers a four-night stay at Angsana Lang Co in a Deluxe Room and a three-night stay at Banyan Tree Lang Co in a Lagoon Pool Villa from £1,449, including flights with Vietnam Airlines from Heathrow, daily breakfast and private transfers (airport, and between the two properties). Valid for travel until June 30, 2016.