Spanish cities: Six to see after Madrid and Barcelona
Spain | March 31, 2011
Palma CathedralMadrid and Barcelona have long dominated Spain's city break market, but what lies farther afield? From Seville's Moorish architecture to the port city of Palma, Spain's alternative cities are equally enticing.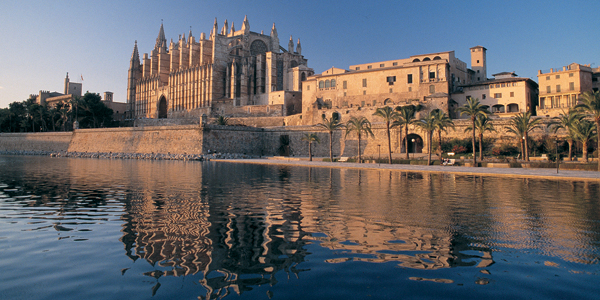 Palma Cathedral
Madrid and Barcelona have long dominated Spain's city break market, but what lies farther afield? From Seville's Moorish architecture to the port city of Palma, Spain's alternative cities are equally enticing.
Carmen Hernández Gómez from the Spanish tourist board explains: "British holidaymakers are always looking for new reasons to visit Spain – nine out of 10 have already been here, and more than half of those have visited more than 10 times. More flights from UK airports have made travel easier and quicker.
She adds: "Palma has certainly seen an increase in off-season short breaks due to year-round flights, while an improved ferry service to Bilbao has encouraged people to take their car and explore the Basque region. The variety, from a gastronomic holiday or events such as Carnival and Easter, also attract holidaymakers looking for authentic, local experiences."
Why? On the River Nervión and surrounded by hills, Bilbao's location is half its appeal. Best known for the Guggenheim Museum (below) and Euskalduna Palace, this Basque city also has one of Spain's most extensive Fine Arts museums. The old town is a maze of tiny streets spanning out from Plaza Nueva, lined with tapas bars, old mansions and the gothic St James Cathedral.
Don't miss: The view from the top of Artxanda Hill is amazing. The funicular to the top in Plaza Funicular is easily reached via a riverside walk linking Paseo del Arenal to the Guggenheim.
Why? Seville is easy to explore. Must-sees include the cathedral and La Giralda bell tower with its city views, and ornate Plaza España. The old Hispanic-Jewish neighbourhood of Santa Cruz and the Maestranza bullring in the Arenal quarter offer a slice of history while flamenco performances and tapas bars are plentiful. Itálica's Roman mosaics, baths and amphitheatre are some of the most complete outside Italy. It's just an hour away.
Don't miss: The intimate Senzone restaurant in Hospes Las Casas Del Rey De Baeza boutique hotel, a whitewashed, 13th-century building, dishes up inventive Andalusian cuisine such as stewed Iberian pork cheek, and cod with foamed alioli.
Why? Just 45 minutes from Seville via high-speed train, Córdoba is another example of Spain's rich, mixed history. The Mezquita mosque-cathedral is a big draw, along with the Alcázar fortress, and Calahorra Fort. Inside the Unesco heritage medieval quarter is the former Jewish neighbourhood famous for its flower-filled courtyards.
Don't miss: The tiny islands of Los Sotos de la Albolafia on the River Guadalquivir in the city centre are home to 40 bird species and are ideal for a tranquil, urban picnic.
Why? Valencia, Spain's third-largest city, is made for a sun and sea break, its beaches a five-minute bus ride from the old town. Sights include La Seu cathedral, Central Market and the Fine Arts Museum, Spain's largest after Madrid's Prado.
In contrast is the modern City of Arts and Sciences, home to L'Oceanografic, Europe's largest marine park. Twenty minutes away by train are the Utiel-Requena vineyards.
Don't miss: Fine seafood dining at Arrop, Valencia's latest Michelin-starred restaurant, won by Spanish chef Ricard Camarena in 2010. It is located inside the new Hotel Palacio Marqués de Caro, and is Valencia's sixth Michelin-starred eatery.
Why? This port city is much more than a gateway to Majorca's beaches. In Palma's old town and Arab Quarter, the seafront Gothic cathedral and Almudaina Palace tower above the old city walls, while the seafront promenade is lively by day and night. A popular excursion is the old-fashioned train ride to Soller, chugging past mountains, olive and orange groves and whitewashed villages.
Don't miss: Buying authentic Majorcan products and witnessing island traditions of wood-carving, lacemaking and glass-blowing along the street Passeig per l'Artesania in La Gerraria, one of Palma's oldest neighbourhoods.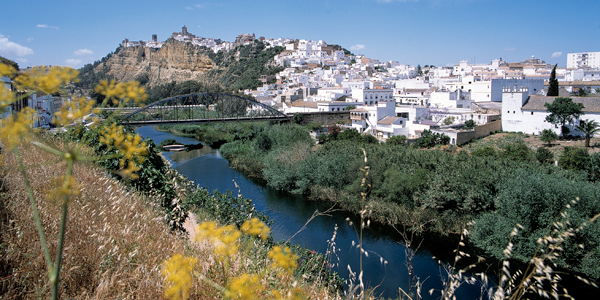 Arcos de la Frontera, Cadiz province
Why? One of Europe's oldest cities, Cádiz in southwestern Andalusia sits on a long narrow peninsula, surrounded on three sides by the Atlantic Ocean.
Its old town is full of winding streets, tiny squares and traditional tapas bars, with sights including the golden-domed cathedral and city views from the old watchtower Torre Tavira. Cádiz is ideal for exploring the Costa de la Luz coastline towards Tarifa.
Don't miss: Thirteen miles north is the town of Jerez de la Frontera, renowned for its sherry wines. Take a day trip to sample the local tipple in the bars and restaurants.
Shearings' three-night Palma Guided City Break starts from £319 (April to October) staying at Hotel Araxa on a bed-and-breakfast basis and including flights, transfers, a half-day guided city tour and the services of a representative. Book it: Shearings agent site, 0844 824 6351
Cresta offers four nights' bed and breakfast from £464 at the three-star Hotel Vime Corregidor in Seville, departing Heathrow with Iberia Airlines on May 16.Book it:Thomas?Cook agent site, 0844 879 8014