Shifting sands: The rise and rise of Abu Dhabi
April 27, 2011
Abu Dhabi's recent figures speak for themselves.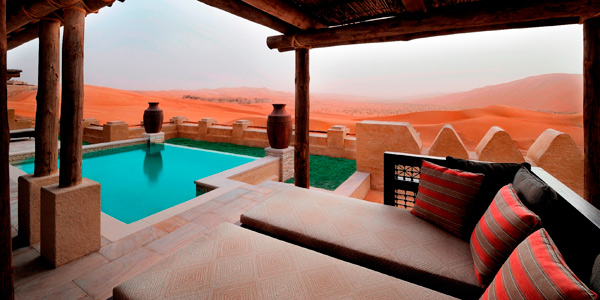 Abu Dhabi's recent figures speak for themselves. Last year 117,836 Brits visited, up 22% against 2009 and the biggest international increase. Overall, 1.81 million guests stayed in the emirate with guest nights rising to 5.13 million – a 19% increase on 2009.
Notably, the average length of stay in January increased to 3.10 nights, compared with 2.68 nights in January 2010.
Lawrence Franklin, strategy and policy director at Abu?Dhabi Tourism Authority (Adta) sees this as an indication that the market is shifting: "The extended length of stay suggests we are making inroads into our goal of attracting an increasing number of leisure guests who spend more time here than those staying on business."
Much of this increase can be attributed to the opening of headline-grabbing hotels and attractions. First to really hit the news was the completion of Yas Hotel and the Yas Marina Circuit in time for the Formula One in November 2009 and more recently, in October 2010, the opening of Ferrari?World – the world's largest indoor theme park. Add to this the Sheikh?Zayed Grand Mosque, one of the biggest – and undeniably one of the most beautiful – mosques in the world.
Still newsworthy into its third year is the island retreat of Sir?Bani Yas Island – not only renowned for its exclusivity but also for showcasing sustainable nature-based tourism in the Middle East.
And, for just over a year now, the emirate has offered the chance for everyday folk (with deep pockets) to experience the one of the largest deserts in the world with the opening of the five-star Arabian fortress of the Qasr?Al Sarab Desert Resort by Anantara.
Of course, these attractions have provided real ammunition to the concerted marketing efforts of the Adta team. In the past year, the Authority has participated in 20 trade fairs and in November 2010 it launched a 44-page brochure entitled Opportunity Abu Dhabi: the Travel Trade's Guide to a Great New Destination.
As well as information about accommodation, attractions and tours, the guide features sample itineraries and essential travellers' tips. And this year Adta embarks on the second phase of its global marketing campaign – all in mind of hitting its ambitious target of 2.3 million hotel guests by the end of 2012.
The fact that Etihad Airways is doubling?its flight frequency between Manchester and Abu Dhabi from seven to 14 flights each week should help meet this goal. The twice-daily service will commence in August, adding to the 21 flights a week it currently offers from Heathrow to its base in Abu Dhabi.
Etihad Airways is further promoting the growth in leisure traffic with its Essential?Abu Dhabi marketing campaign. The programme encourages the airline's passengers to stay in the UAE capital by offering a range of deals on production of the passenger's boarding pass.
Eyes are also looking expectantly on the cruise market. From October, Abu Dhabi's Mina Zayed Port will serve as the primary embarkation and disembarkation point for?MSC Lirica, with?the Italian operator's maiden regional itinerary sailing 19 eight-day cruises covering five destinations including Dubai, Muscat in Oman and Al Fujairah. It is hoped other cruiselines will follow suit.
In terms of visitor numbers this translates to a potential 39,000 cruise arrivals and strengthens the proposal for a fully-fledged cruise terminal – the feasibility studies of which are currently underway.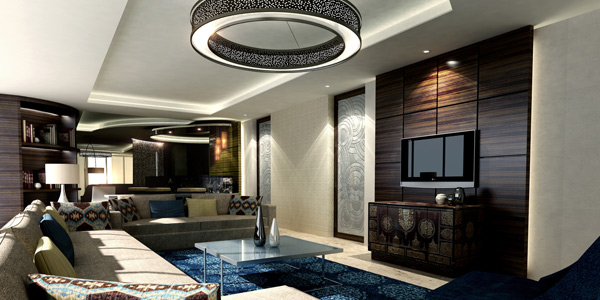 Rocco Forte Hotel, Abu Dhabi
However, in the meantime, construction of additional attractions continues at a phenomenal pace, and judging by what has preceded it, these groundbreaking projects are going to be equally impressive.
Saadiyat?Island is a prime example. It will be the future home of the Zayed?National Museum, and of Abu Dhabi branches of the Guggenheim and Louvre museums by 2013. Park Hyatt, St Regis and Mandarin Oriental are some of the luxury hotel names set to open properties there.
On the mainland, new hotels include the imminent opening of Rocco?Forte's 281-room property with extensive spa facilities, while Westin plans to unveil its hotel and spa at the Abu Dhabi Golf Club in the second quarter of 2011. Another eco-tourism project is being developed in the form of Eastern Mangroves, Angsana Resort and Spa, due to open by the end of the year.
Of course, Abu Dhabi has tough competition, namely its glitzy neighbour Dubai. In December 2010, Funway Holidays launched its first brochure for this region, combining Dubai, Abu Dhabi and Oman. Product manager Malcolm Davies says: "Bookings for Abu Dhabi remain small but high value. The majority of clients who visit Abu Dhabi fly there direct with Etihad Airways, but many stop over on their way to Asia or Australasia.
"Abu Dhabi is a quieter alternative to Dubai, but still has the same impressive architecture, exciting new attractions and some unique hotel locations perfect for adventures travellers,"
Seven nights at the five-star Shangri-La Hotel, Qaryat Al Beri, in November starts from £1,429 with Kuoni. This is on a bed-and-breakfast basis and includes flights with Etihad Airways and private transfers. Book it:kuoni.co.uk, 01306 747008
Seven nights at the five-star Fairmont, Bab al Bahr, in November starts from £1,319 with Funway Holidays. This is on a bed-and-breakfast basis and includes flights with British Airways and private transfers. Book it:funway.co.uk, 0844 557 3131
An eight-day cruise in November on MSC Lirica, starting from Abu Dhabi and taking in Muscat, Al Fujairah, Ras Al Khaimah and Dubai, plus a two night, pre-cruise stay in a four-star Abu Dhabi city hotel on a B&B basis, starts from £999. The price includes transfer and flights from London or Manchester with Eithad Airways.Book it:msccruises.co.uk, 0844 561 1955