Seychelles: By royal appointment
Seychelles | September 23, 2011
The Seychelles' 115 islands hit the headlines in the spring when they got the royal seal of approval.
The Seychelles' 115 islands hit the headlines in the spring when they got the royal seal of approval. But has the 'Wills and Kate effect' created more than a royal wave of demand for these Indian Ocean shores?
?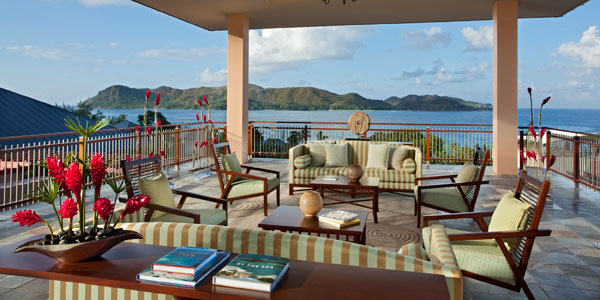 ?
There's no doubting the power of royalty.
?
Wills and Kate's honeymoon on North Island gave the Seychelles a priceless royal seal of approval.
?
"Following the royals' honeymoon, we saw a huge upturn in interest for the Seychelles from honeymooners and holidaymakers alike," says Martin Bamford, reservations and operations manager for Seychelles Elite, a subsidiary of Elite Vacations.
?
Its top five summer sellers, in no particular order, were Raffles Praslin, Beachcomber Sainte Anne, Constance Lemuria, Hilton Labriz Resort and the private island of Desroches.
?
Other big Seychellois players include Banyan Tree, Four Seasons, Hilton Northolme, Maia Resort and Constance Ephelia, all on the main island of Mahé, and the private Denis Island.
?
These five-star hotels must seem a steal to holidaymakers compared with North Island itself. The latter's sudden rise to fame saw it temporarily overshadow the better-known hideaway of Fregate Island.
?
But you pay for the exclusivity, you see, and North Island most certainly offers that.
?
This tiny, secluded, previously uninhabited hideaway is situated 20 miles from the main island of Mahé and has just 11 handcrafted villas built into a granite rock outcrop, complete with private beach, restaurant and a top-notch diving centre.
?
But exclusivity comes at a price. As Seychelles agent Tania Perkins of The Ultimate Travel Company remarks: "At around £5k a night, North Island is such an expensive, exclusive place to stay, very limited numbers actually book."
?
British visitor numbers to the Seychelles were up by 12% to 7,300 for the first seven months of this year compared with the same period in 2010.
?
Britain is the Seychelles' fourth-biggest market, behind? France, Italy and Germany, with South Africa and Russia trailing behind.Interest looks set to be stoked further now Etihad has started flying four times a week from Abu Dhabi to Mahé, helped by convenient connections from Heathrow and Manchester.
?
Local helicopter operator Zil Air has also expanded its fleet to include small aircraft for charter flights. Its flights can now take off from the new helipad at Mahé's Maia Luxury Resort & Spa.
?
And with a glut of new hotels in the pipeline, the standard is bound to rise as competition stiffens. Elegant Resorts is to feature the Raffles Praslin in its 2012 programme.
?
A product team spokesperson said: "Seychelles is the one to watch for the next year, particularly with the opening of Raffles. Praslin is particularly appealing as you are assured of peace and quiet.
?
Its beaches tend to be longer and wider, and are among the most beautiful in the world."
?
Bamford is equally full of praise for Raffles Hotels & Resorts' first property in the Seychelles: "Raffles has had some of the highest customer satisfaction reports we have received about a new resort."
?
RAFFLES PRASLIN
I visited this new resort just a fortnight after it opened.
?
After a 15-minute shuttle plane ride from Mahé and half-hour transfer, I was being checked in to my handsome one-bed open-plan Panoramic Villa by my affable personal butler, who would lavish me with discreet attentiveness – such as activating the mosquito coil in the evenings.
?
All 86 contemporary villas are stunningly designed and consistent in size and layout, but views differ significantly depending on location and villa type: the uppermost Panoramic villas on the resort's southeastern side provide the best views and privacy, although the downside for such tranquillity is a hilly walk.
?
Alternatively, guests can call for a buggy to ferry them to the reception, spa, bars, restaurants, pool, creche or beach.
?
A floor-to-ceiling glass window flanking each villa's sunken bath gives wow-factor ocean views if you're lucky enough not to be facing the road or neighbouring Hillside Villas on the lower level northern side of the resort.
?
Window panes have opaque filters but this doesn't protect your modesty when the lights are on.
?
The resort's lush tree and vegetation landscaping was still being planted when we visited, but I hear the vegetation has grown apace, making villas much less overlooked now.
?
Time can zip by in those 'downtime' moments when you're lounging in your own private infinity plunge pool or reclining on your cushion-strewn sofa.
?
But there was plenty to do besides: visit Raffles Praslin's giant tortoises Tammy, Coco and Rafaela; tuck in to a Raffles champagne picnic on a speedboat; and check out indigenous marvels in the Vallée de Mai reserve.
?
One sanctuary I became particularly partial to was the Raffles Spa, the group's first signature spa. It boasts 13 treatment pavilions and an airily elegant pearl-themed Pinctata Lounge, strewn with designer coffee table books.
?
I had an exceptional massage in the Hope Pearl open-air pavilion to the sound of gently breaking surf, with muslin curtains billowing in the breeze. The stuff of an India Hicks catalogue.
?
The Curieuse Restaurant & Pool Bar, so called for its proximity to the scenic isle, serves fresh seafood delicacies beside the resort's two-tiered infinity pool, while the Losean breakfast buffet is quite something (particularly the fresh fruit juices).
However, in-villa BBQ dining topped the bill, cooked by our very own chef. Here I had the omelette of my life, sizzled up by the butler on my vast decked terrace, as I marvelled at the Indian Ocean shimmering beyond my toes.
Luxury, yes; the stuff of dreams, definitely.
Raffles Praslin sample price: A Hillside Pool Villa starts from €1,232 per villa per night based on two sharing on a room-only basis (incl. service charges and gov. tax). raffles.com/praslin
FASCINATING FACTS- It is illegal to pick, let alone eat, the rare and prohibitively expensive Coco de Mer nut (pictured). The? crime carries hefty fines
- Aldabra is the world's largest raised coral atoll and a unesco world heritage site. it is so big that mahe could fit inside its lagoon.
- Bird island is home to esmeralda, the world's oldest giant tortoise, thought to be 170 years old
- Victoria is one of the world's tiniest capitals and can easily be explored on foot
- Author Ian Fleming penned a few james bond novels at Le Northolme Hotel, now the Hilton Northolme
- There are three official languages in the seychelles: English, French and creole
?