Moon Dance
March 26, 2015
The price of British weddings is skyrocketing and, with the ever increasing demands of work, newlyweds are seeking mini-escapes directly after the wedding.
The price of British weddings is skyrocketing and, with the ever increasing demands of work, newlyweds are seeking mini-escapes directly after the wedding. This also means couples can delay the traditional and longer honeymoon until the best season hits their destination of choice.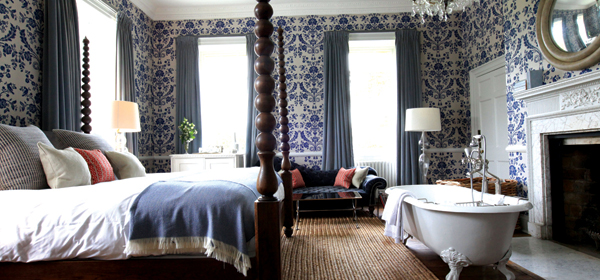 Forget the traditional two week honeymoon, all languid lounging and lingering kisses, days blending together in one long blissful blur. Today's honeymooners are booking short and sweet big-budget breaks with a view to a longer honeymoon later down the line.
"It's all about getting the perfect mini-moon/maxi-moon balance," explains Harriet Chubb, supplements editor at Condé Nast's Brides magazine. "For busy affluent couples, a mini-moon fits much better with their hectic lifestyles. Straight after the wedding, they can spend a few days zooming around Italy in a classic convertible, then they can return home and plan a monster Australasia itinerary."
Mini-moons have been gaining pace over the past five years but the trend was cemented last autumn when fashion-world darling Poppy Delevingne (Cara's elder sister), hopped on a plane to Marrakech for a wedding blessing and mini-moon. The couple stayed at La Mamounia and threw a star-studded bash at Kasbah Beldi in the desert. Pictures of the stylish couple and their guests were splashed across the pages of every glossy magazine from London to New York and overnight the mini-moon became the new babymoon.
The advantages are clear to see. One aspect is in the planning. Couples can plan a quick break much faster than a month-long itinerary around somewhere like India or Sri Lanka, which means they can focus on planning the wedding.
The sheer exertion of organising a British wedding (not to mention the cost) is certainly what led Charlotte Salt and Oliver Coleman, both actors, to book a mini-moon in the UK. They tied the knot at Babington House in Somerset then headed to Cheltenham afterwards. "We knew how tiring the wedding would be and didn't want the stress of travelling afterwards, so we booked Hotel 131 in Cheltenham. It was everything we wanted: relaxing, peaceful and the perfect way to be together after just getting married. There was a great bar under the hotel so we literally just stayed there," Oliver told Aspire.
Likewise, Christina Reeves, royal correspondent for OK! magazine, who has a demanding work schedule, turned down a traditional two-week honeymoon in favour of five nights in Tobago. She says: "We got a fantastic deal with British Airways and flew to the Caribbean. Despite the 10-hour flight, we felt totally relaxed the moment we stepped out of the plane into the heat. It was everything we wanted and, six months later, when work was quieter, we went to the Maldives for two weeks. I got the best of both worlds."
Hotels up and down the country are tapping in on the trend by creating standalone rooms with extra privacy for mini-mooners. Dormy House in the Cotswolds, for example, recently refurbished one of its outlying cottages with the express purpose of attracting mini-mooners – the cottage comes with its own sitting room and a stone courtyard for moonlit dinners à deux. While, in Hampshire, Chewton Glen's safari-style treehouses with outdoor hot tubs are a mini-moon just waiting to happen.
Far from being the cheap relative, the mini-moon can be every bit as romantic and indulgent as a traditional honeymoon – as long as you get the location right. With only a small amount of time to play with, couples don't want to spend too much of it travelling, so it's all about short-haul splendour (and sunshine). Travelling first-class by Eurostar to Paris, the Venice Simplon-Orient-Express to the 'city of love', or a champagne-fuelled flight to Scotland are popular choices, but for something really special, it has to be bespoke.
High-end travel companies are responding with dedicated teams arranging tailor-made mini-moons, with everything from a whirlwind South African safari to a five-star fly-and-flop holiday in Oman on their books.
Pure Luxury is seeing a rise in these short breaks, especially to destinations such as New York, Las Vegas and Dubai. Head of sales Ruth Hilton said: "The summer is traditionally the peak wedding season in the UK but that doesn't necessarily mean it is the peak season for travel in many of the traditional honeymoon destinations. For example, the best time to travel in the Maldives is between January and April, or in the Caribbean, it's December through to May. So we see a lot of people opting for a mini-moon straight after the wedding before waiting for the best time to travel for the honeymoon. It allows the couple to experience the best of both worlds – a short break straight after the wedding before a bigger, longer and more relaxed holiday later in the year. It also extends the celebrations and gives a newlywed couple something to look forward too when the post-wedding blues kick in!"
Travel 2 reports a similar rise in mini-moons. Ricky Wason, short haul product and purchasing general manager, says: "Weddings in the UK may not coincide with the best time of year to visit a preferred honeymoon destination, coupled with a busy build-up to the wedding itself, means that couples are not always able to take a long break immediately after their wedding. A shorter mini-moon closer to home allows newlyweds time to plan ahead for a holiday to a long-haul destination later in the year while still getting away together after the big day."
But the special touches still count. Hilton, for example, said many of Pure Luxury's properties offer extras such as bonus nights and free champagne.Send your clients to Grand Hotel Excelsior Vittoria in Sorrento for its 'Two of Us mini-moon' and they'll get three nights in the Caruso Suite, a welcome prosecco aperitif, fresh fruit and flowers, dinner in the hotel's Michelin-starred restaurant plus a £230 spa credit. At Hotel de la Trémoille in Paris, mini-mooners can have their breakfast delivered via a private hatch with a complimentary bottle of champagne. Beyond the Med, the Ritz-Carlton in Tenerife lays on 'celestial Michelin picnics' – eight courses served under the stars in a volcanic national park with an astronomer on hand to answer questions.With so many choices on offer, what's crucial to remember is that every newly married couple want to experience something genuine and authentic – something that gives them a great story to tell back home – because, no matter how long or short the trip might be, the ultimate goal is to create memories that will last for ever.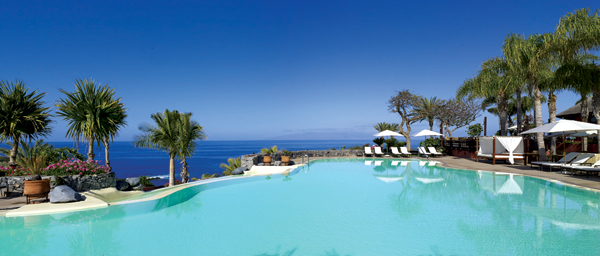 EXPERT TIPSDagmar Marrocco, Commercial & Product Manager, Kuoni
"For time-poor cash-rich couples, we have definitely seen a rise in shorter-duration honeymoons over the last few years. One of the reasons is because the best weather in their ideal long-haul destination doesn't coincide with the wedding date, so it may be a case of taking a few days to escape somewhere romantic in Europe followed by a longer trip farther afield at a later stage. We've been selling a lot more European trips recently, with our focus always on the four and five-star end of the market, and Italy is by far and away our most popular choice for short-haul mini-moons. However, we also see couples taking long-haul trips for short durations. New York, for example, is popular for a five-night break and we even book places like Cape Town for five or six nights as it's in the same time zone as the UK. One of the reasons people come to Kuoni is that we can be totally flexible, so couples don't have to be tied to a traditional seven or 14-night package."
Ca' Sagredo Venice ReviewThe pink façade of Ca' Sagredo makes it an easy hotel to spot among the crowd of buildings rising from the edge of Venice's Grand Canal. Have your guests arrive in style by booking a private river taxi.? To describe Ca' Sagredo as palatial would not be hyperbole – just a fact. A 15th-century former noble's residence, the hotel is steeped in history – something that becomes even more obvious when you step into the hotel's lobby and take in the lavish chandeliers, sweeping staircase and mosaic floors. This is a true art lover's delight. From the huge frescos adorning the walls of the grand staircase to the ornate rooms, some which have their own secret entrance, every room tells a story and the welcoming staff are happy to fill you in. The rooms stay true to their historic setting; there's no cutting edge modernity to jolt you out of your old world reverie. Instead, grand opulence is very much the theme. The most impressive of the 42 rooms are on the Palace Noble floor and include a 1,100-square-foot Grand Suite.The spectacular fresco that adorns the main staircase and the beautiful terrace where you can sip your Aperol Spritz and watch the world float by were my highlights.For an indepth review, go to aspiretravelclub.co.ukHOW MUCH: Prices from $350 + 10% VAT per double room, per nightcasagredohotel.com
TOP 5 MINI-MOON DESTINATIONSTuscanyAmalfi CoastSouth of France (Provence, C?'te D'Azur, Bordeaux)Lake ComoSantorini
Source: Condé Nast's Brides magazine