Lights Will Inspire You
Australia | December 10, 2014
New York is a city designed to taunt cynics.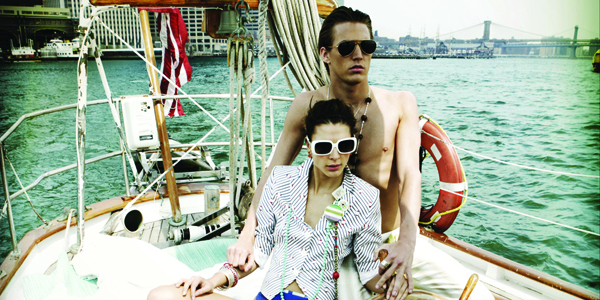 New York is a city designed to taunt cynics. It's hard to push the excitement down inside and remain too-cool-for-school as yellow taxis speed by, streetlights illuminate the steam rising from manhole covers, and – depending on your age and musical preference – a song by Sinatra, Jay-Z, or now, the city's new Global Welcome Ambassador Taylor Swift, plays in your head.
However, it's likely many a client will have visited before. That's no reason not to return – it's actually the perfect excuse to combine a few off-the-beaten-track experiences with luxed-up versions of their old favourites. Take the traditional New York skyline. The Top of the Rock observation deck on floor 70 of Midtown's Rockefeller Center has been hailed as having the Big Apple's best view since it opened in 2005 – you overlook Central Park to one side and the Empire State Building on the other.
But those in the know head five floors lower for the higher style of the Rainbow Room. Anyone who was anyone used to party here – from Noel Coward and Joan Crawford to Elizabeth Taylor, Michael Jackson and Muhammad Ali – but then the venue closed in 2009. It relaunched after a complete transformation in October, nearly 80 years to the day after its first opening, and if you recommend it to clients you're on to a surefire hit.
The Rainbow Room itself – a thrilling study in tasteful bling, with its mirrored pillars, 30ft-wide revolving dance floor of intricate parquet, vast chandelier and crystal 'curtains' that send rainbow flashes across the deep pile carpet – is open to the public for dinner on Mondays and a signature Sunday brunch – the latter starts from $115 – both of which will require advance booking. But SixtyFive, the exquisitely art deco-style lounge whose mother-of-pearl tabletops are reflected in the geometric, silver leaf ceiling, is open to the public from 5pm until midnight on Monday to Friday, and isn't currently taking reservations, so walk-ups can have an off-the-cuff cocktail with a view.
The free Staten Island ferry may be a New York icon, but for views of the Statue of Liberty, Brooklyn Bridge and Ellis Island on a craft with a little more dash, get clients to splash out on a yacht cruise around the harbour. Recommend Manhattan by Sail's smaller ship, the 49-passenger Shearwater. Relaxing on the deck of this schooner, built in 1929, gives one delightful delusions of Gatsby-style grandeur. We took the Daytime Statue Sail, which costs $45 for a 90-minute trip, but there are sunset, full moon, champagne brunch and wine or whisky tasting itineraries to choose from.
When it comes to suggesting spots clients may not have visited on their first trip to New York, the outer boroughs are a fertile hunting ground. For something unexpected, there's the New York Botanical Garden – an oasis of green calm in the Bronx – or the Brooklyn Winery, a four-year-old venture offering tours and tastings of the small-batch vintages they produce, mainly from grapes grown in New York State, in a hipster-ish yet friendly bar and restaurant in Williamsburg.
If they're hardcore Manhattan-philes, suggest jazz in Harlem. Minton's first opened in 1938, and everyone from Charlie Parker and Duke Ellington to Billie Holiday and Ella Fitzgerald played here. After shutting its doors in 2010, it reopened last year and serves dribble-inducing southern food to an ice-cool soundtrack of live jazz.
When it comes to luxury hotels, the city spoils clients for choice, but point them to the art deco charms of The London NYC (review below), where even standard rooms are huge, 500sq ft suites. There's also a perk or two to remind them of home – the two restaurants and bar are all by Gordon Ramsay, and all phone calls to London are free of charge. nycGO.com
SKY-HIGH STYLEFirst things first – it's far easier to make the most of the city that never sleeps if you've taken a flight that ensures you just have. And there's really nothing more civilised than British Airways' business-class-only service out of London City airport.
City is a joy to fly from as BA allows passengers to check in up to 20 minutes before take-off. There are just 32 Club World seats, with the usual flatbeds, multi-course dining and attentive service you'd expect from the upgraded BA experience.
It's well worth booking clients on to the BA001 departures that allow passengers to clear US immigration in Shannon airport. A brief touch down, an eerily warm welcome from an American customs officer, and within an hour we're back in the air. At JFK, we waltz through as a domestic arrival, whisk our bags from the carousel, and we're off.
The service isn't the only way to make the New York journey feel special – British Airways has put the Boeing 787 Dreamliner on its Heathrow-Newark route, where business class benefits from the spacious feel and large windows.
Book it: Fares on the London City to JFK route start from £2,628, and a business-class-return on the Heathrow-Newark service starts at 1,551.
Review: The London NYC, New York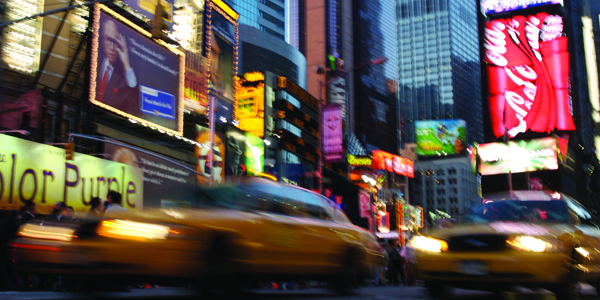 Nowhere is the art deco sensibility of this super-central, 562-suite hotel more evident than in the geometric black and white marble and gold detailing of the lobby. The interiors are the pure vision of David Collins, who designed every stick of furniture in the place. The look is understated period elegance, which loses more and more of the understatement as you move up the suite categories.
The 53rd-floor Penthouse is a palatial, golden, two-storey affair, where even the bath has Central Park views and Collins has been able to give free rein to his talents with curving chaise longues and signature sideboards.
The top-category suites have an undoubted wow factor, but the standard offering is a cut above the ordinary. Entry-level suites are still huge, with a large sitting area with an ottoman and a desk. The bathroom has twin showers as well as basins, and there's a dressing room area by the wardrobe. Space feels extended by the signature spherical art deco mirrors.
The 65-cover fine-dining Restaurant Gordon Ramsey is the place to push the boat out – there's even a chef's table seating up to eight in the spotless stainless steel kitchen, offering seven and 11-course tasting menus starting from around $1,200 per table. Recommend clients reserve at least a month out.
However, the more relaxed Maze is a winner too. My standout dishes – grilled watermelon salad and a to-die-for Beef Wellington – gave nods to cuisines from both sides of the pond.From $279 per nightthelondonnyc.com