Good Morning Vietnam
Vietnam | December 06, 2012
Vietnam is no longer just for the backpacking crowd.
Vietnam is no longer just for the backpacking crowd. Forget smelly hostels and students with questionable hygiene, the high-end hotels and diverse experiences on offer mean it is possible to explore this magical country in style.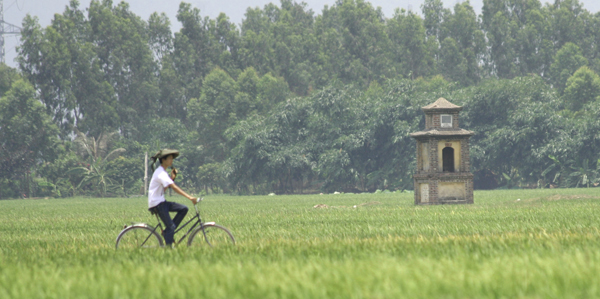 It's always rush-hour in Hanoi. This is a place where old ladies on scooters think nothing of driving headlong into a tide of oncoming traffic, helmets are an optional fashion accessory and crossing the road filled me with fear.
The roads were a cacophonous contrast with the polite nature of the people I met. But that's the beauty of Vietnam's two sides: the past mingling with the present, extremes of rich and poor, frenzied cities and mystical landscapes.
And with Vietnam Airlines launching a direct route from Gatwick earlier this year, it is more accessible than ever. Navigating the country itself is less straightforward: the vast distances between each area require long train journeys or domestic flights. The good news is that Vietnam Airlines' regular domestic network makes this simple stuff.
For clients who want a more structured experience, operators such as Kuoni and Wendy Wu Tours offer tailor-made or small group tours – a good option in a country that isn't always geared up for tourists.
HanoiWe started our journey in Hanoi, a former French colony that is slowly transforming into a modern Asian city.The Old Town market, a maze of streets dating back to the 13th century, is at the heart of the city. Old meets new at every turn: artisans ply their trade next to teenagers wearing Manchester United kits, while vendors sell everything from snakes' heads to mobile phones.
The market is a heady mix of sights and smells. Cages of rabbits and chicks await their gory fate, while old ladies stir steaming concoctions like witches at their cauldrons, but always with a toothy grin for a passing tourist.
To wander the streets of Hanoi is an experience in itself, but the city has some fascinating sights. In most places, the English explanation is basic, so for clients travellingindependently it's worth booking a private guide through a tour operator.
Visit Hoa Lo Prison, known as the Hanoi Hilton, even if just to see the spine-tingling guillotine room, still with its original equipment.? The Vietnamese used the place to house prisoners of war; US senator John McCain is a former inmate.
Halong BayA three-hour drive from Hanoi is Halong Bay. The Vietnamese say? this beautiful stretch of coastline was created when a dragon lashed its tail and created the thousands of limestone and dolomite outcrops that rise from the emerald waters.
Whatever its origin, this World Heritage Site is simply stunning. Most visitors to Halong Bay opt for organised group tours sailing from Halong City, but there are more exclusive and relaxing options for luxury clients.
The Northern Vietnam Helicopter Company offers helicopter tours, including transfers from Hanoi (northernsfc.vn). Alternatively, Life Resorts provides private cruises on board its new fleet of 22 junks, complete with crew and all the trappings of a luxury hotel (life-resorts.com). There's the choice of day trips or overnight stays, and the crew will design a tailor-made itinerary away from the usual tourist trail, taking in floating villages and deserted beaches.
Hoi AnThe first thing that strikes you about Hoi An is the quiet. The pace of life is slower in this old trading port, just an hour's flight from Hanoi.It's all but compulsory to have at least one item of clothing made in Vietnam, and Hoi An has no shortage of tailors offering a bespoke service.
Hoi An is as equally known for its food as its shopping. Once clients have had their fill of the amazing restaurants and street food, they should try their hand at a Vietnamese cooking class.
Try to coincide your client's visit with Hoi An's lantern festival. Held on the 14th day of each lunar month, all the lights are switched off and the town is transformed by gently flickering candlelight and multicoloured lanterns. Set a paper lantern on the river and the Vietnamese will wish you good luck.
Ho Chi Minh CityWith its looming sky scrapers, 10 million inhabitants and six million motor bikes, Ho Chi Minh City is undoubtedly the most Western of Vietnam's cities. It may officially be a communist country, but capitalism is thriving here.
In the city formerly known as Saigon, billboards replace street hawkers and Starbucks-lookalikes abound. But it's here that Vietnam's tragic past is most tangible."We never forget the war, but we focus on the future," says Son, a travel photographer and our guide.
In many ways Vietnam is still recovering from its violent past, but the people are kind, gentle and full of pride in their country.Swelling interest in Vietnam is likely to spark a rash of tourism development, but for now your clients can still enjoy its unspoiled charm. And with luxury hotels and experiences to rival any long-haul destination, they can do it without compromising on style.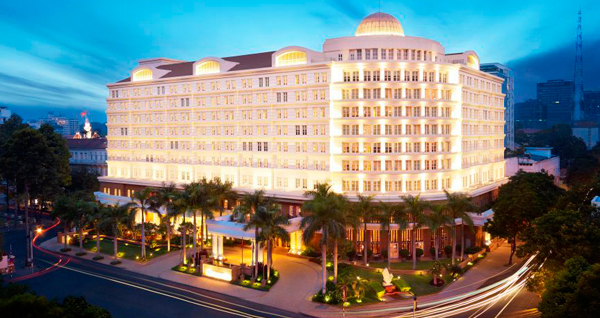 VIETNAM HOT TIPS
1) Sup at the Saigon BarThis Bar, on the ninth floor of the Caravelle Hotel (pictured) in Ho Chi Minh City, is where reporters gathered to file copy during the Vietnam War.
2) Get on your bike Cycling around the paddy fields and fruit orchards of the Mekong Delta is a brilliant way to take in the scenery.
3) Take a slow boat Travel through the backwaters of the Mekong Delta.
4) Dine in style in Ho Chi Minh CityHead to Koto Restaurant to enjoy aromatic braised pork with taro puree on betel leaves.? This not-for-profit restaurant, located in a converted villa, is a training academy staffed by former street children.
5) Cook up a treat in Hoi An Enjoy a Vietnamese cookery class with a local chef. Head to the local food market to buy your fresh ingredients then learn how to cook up some regional specialities at a cookery school.
Recommended by: Stuart Whittington, head of product and commercial at Wendy Wu Tours
NEW OPENINGS
BANYAN TREE LANG COBanyan Tree opened its first property in Vietnam last month. Banyan Tree Lang C?' offers the pool villas and spa facilities that visitors to its other properties will be accustomed to, as well as an 18-hole golf course.banyantree.com
ANANTARA MUI NE RESORT & SPAThe Anantara Mui Ne Resort & Spa has opened in a fishing village on the southeast coast of Vietnam. For those seeking relaxation, the hotel has a pool, gym and reading lounge, while more active clients can explore the sand dunes by jeep or hike through the rainforest on Ta Ku Mountain.mui-ne.anantara.com
FUSION ALYA HOI ANThis hotel specialises in helping guests experience local delicacies by offering free cooking classes. Chefs show guests how historical influences have shaped Vietnamese cuisine. The hotel has 98 duplex apartments, penthouses and beach and pool villas designed to reflect the Portuguese architecture of the area.fusionalyahoian.com