Feature: Eastern Promise
Qatar | July 01, 2015
Sri Lanka seems to have shifted up a few notches on most people's bucket lists, especially with new areas being developed away from the slightly hectic south.
Sri Lanka seems to have shifted up a few notches on most people's bucket lists, especially with new areas being developed away from the slightly hectic south. The east of the island in particular is on the brink of becoming a major player in the country's tourism industry.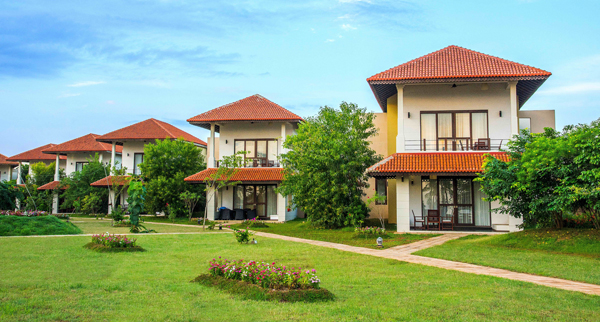 It's difficult to start a piece about the east coast of Sri Lanka without mentioning political stability. But I shan't linger. It's stable. So now the fun stuff.Even before our seaplane (60 minutes from Colombo) drifted alongside the mini-dock in Pasikudah, the crowds had gathered – on foot, on bikes, on motorbikes and in cars – along the river bank. We had literally stopped traffic.
For a few minutes we merrily took photos of the crowd and they merrily took photos of us.Tourism is unquestionably going to be big business here, so they'll soon get bored of seaplanes. But if your client doesn't leave it too long they'll have this fascinated crowd waiting for them in this pomp-vacuum of an arrivals area.
The staff at Sun Aqua Pasikudah seemed almost as excited to see us, albeit they stopped short of taking photos and instead showed me to my room like a puppy showing me a dead squirrel. Pride, a sense of personal achievement and the tiniest hint of swagger. This is a new swanky hotel in a place that was out of bounds for tourists until 2009. Few could begrudge them for peacocking a little.
When selecting a room for a client there are a couple of decisions to make. One is easy: get a sea-view suite. The second is trickier: plunge pool or Jacuzzi? There was enough debate among my travelling companions on this one to write a dissertation. Whichever you opt for, the big water container takes up only a corner of an immense outdoor but enclosed bathroom.
The rest of the room is the right level of fancy pants: smart but not so smart that your clients will worry about trudging a little sand in through the patio doors or leaving swimwear on the back of a chair.
The room-to-pool journey is anywhere from 20 to 100 seconds, with the beach a further 25 steps. The pool is big. Even if all 24 suites and two grand beach pavilions (private pool and two bedrooms) were full and everyone decided to sunbathe at the same time, there wouldn't be an overcrowding problem. And if that same group all went to the beach it would also feel relatively deserted.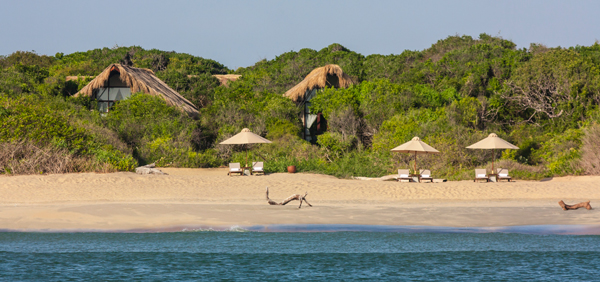 Development apace
How long this can last is up for debate. This stretch of sand, one of the longest bits of shallow coastline in the world, with coral reefs teeming with life, was until recently to be found in the top-10 secret beaches roundups. It doesn't qualify any more. There are other hotels in various states of build popping up, with up to 17 rumoured to be in the pipeline. That's not surprising but, hopefully, whoever is in charge will avoid stretching this shoreline too far. Presently, only Uga Bay hotel is in the same class as Sun Aqua Pasikudah, and you're more likely to see a cow or a fisherman on the beach than a tourist from another hotel.
The hotel has placed great focus on exploring the sea by creating a Padi dive centre. And with good cause, as this coast of Sri Lanka is largely undived, with wrecks from the colonial period and the Second World War. Even beginners can explore a wreck here thanks to a British transport ship in shallow water called Gladys Moller. There's also deep-sea fishing and the possibility of spotting whales. On land there are tennis and badminton courts, a gym, a spa that uses traditional local products, a kids' pool and restaurants – or you can eat in your own room or the beach. The curries stand out – fiery but not too rich – along with fresh seafood by the water from Medium Rare.
For a more formal affair, the multi coloured wine cellar Pavilion can host groups of about a dozen.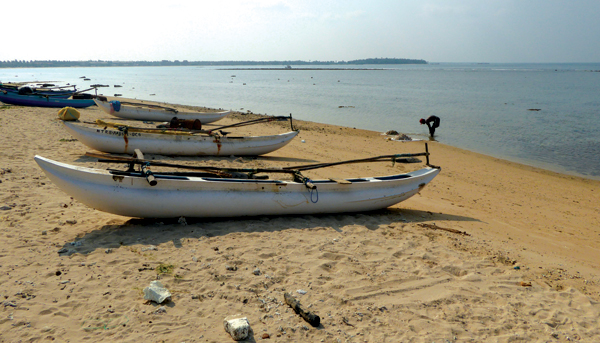 Sightseeing
Pasikudah is 20 miles northwest of Batticaloa and is being developed as a sustainable tourism zone. It is worth suggesting to clients that they explore a little: Sigiriya rock fortress, a Unesco World Heritage Site, and the ancient ruins of Polonnaruwa are both within day-trip reach. Tea plantations are abundant and the Minneriya National Park has enough animals, including elephants, to reward a drive through.
In terms of shopping, this ain't New York. Or even York. Batticalo has a couple of streets, but don't suggest your clients set aside more than half an hour. On the plus side, tourists are not abundant and so shopkeepers haven't learned to be bullish yet, which makes it a relaxed stroll – if you can avoid getting run over by a moped.
There were better purchases available at Dambana tribal village. It doesn't feel like a particularly authentic insight into indigenous life but that in no way detracts from the fun. Guests can walk through beautiful fields and into a clearing in the woods. There they can shoot a bow and arrow, then a buffet appears, and finally a few of the tribesmen perform a ceremony to bring everyone good fortune. It's an intense spectacle and is swiftly followed by the unveiling of some beautiful crafts for sale.
This area of the country is very different from the busy beach resorts elsewhere. It best suits those travelling around the country, keen to experience the cultural and historical side of Sri Lanka but also not averse to a bit of time on a beautiful and – for now – deserted beach.
Experience Travel Group (020 3393 8630) offers seven nights at the Sun Aqua Pasikudah from £1,692 on a B&B basis, including flights with Qatar Airways from London, return seaplane transfers, one night in an airport hotel and all road transfers.EXPERIENCETRAVELGROUP.COM
NEW IN SRI LANKA
TRILocated on the banks of Lake Koggala, 25 minutes from Galle Fort, Tri's design is inspired by the spirals of the Fibonacci sequence. There will be eight suites, three with private pools, plus a further two on the top deck of a water tower. The hotel will be well located for visiting the historic sites of Galle as well as offering lake kayaking, whale watching and visits to the private beach. One of the owners is a yoga teacher and she will host wellness retreats. Tri is due to open on November 1, 2015.TRILANKA.COM
CAPE WELIGAMAThis new venture, from the owners of Sri Lanka's excellent Tea Trails, opened in October on the island's south coast, 30 minutes from Galle. With views over the Indian Ocean, the 40 spacious villas and suites are perched on the cliffs above Weligama Bay. Dining options include a clifftop teppanyaki pavilion, an alfresco Sri Lankan restaurant and an ocean-view seafood restaurant. The hotel also offers whale watching using its own speedboat. Cox & Kings has seven nights' half-board from £2,375, including SriLankan Airlines flights.COXANDKINGS.CO.UK
RESIDENCE BY UGAIn April, Uga Escapes opened the doors to its fourth property Residence, in Colombo. Built in the 19th century, Residence was designed for entertaining on a grand scale. The pool, lit up at night by lanterns, is surrounded by 10 suites all of which are spaciously designed with oversized beds, their own living areas and huge bathrooms.UGAESCAPES.COM/RESIDENCE