Buenos dias Buenos Aires
Argentina | July 05, 2012
Joanna Booth lives it up in Latin America's most stylish cityLike this article? Click here to download and save as a PDF.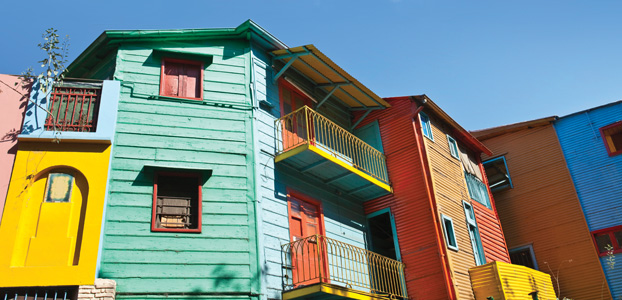 Joanna Booth lives it up in Latin America's most stylish city
Like this article? Click here to download and save as a PDF.
Lively yet laid back, Latin but redolent of Europe – Buenos Aires is a heady cocktail that tourists love.
One of the world's great cities – and now possessing a direct flight from British Airways – its melting pot of Latin and European heritage means it provides a relatively soft cultural landing for UK travellers to South America.
It's been said that a porteño – a resident of Buenos Aires – is an Italian who speaks Spanish, lives like the French and wants to be English.
The result is a city with grand baroque architecture and great artwork, top-notch pizza and superlative steak, cafe culture and street tango, nightlife that starts at 10pm and lasts till dawn – oh, and one of the world's most famous football clubs. Book clients for at least three nights – any less and they'll feel shortchanged.
Buenos Aires is a city of neighbourhoods, and the accommodation on offer in each one tends to reflect the tone of the area. As many clients will fly both in and out of Buenos Aires, why not offer them a couple of nights at either end of their trip, and give them the chance to stay in two different areas?
Recoleta is a grand, old neighbourhood with grand, historic hotels. And the grandest of them all is the Alvear Palace Hotel, which has been purveying its signature brand of sumptuous style since 1932.
The look is old-school posh, all marble and French antiques. Afternoon tea served on starched linen at L'Orangerie restaurant allows clients to see the property without hurting their wallet. Similar Recoleta belle-époque elegance is on offer at the Palacio Duhau Park Hyatt Buenos Aires and the Four Seasons Buenos Aires.
For clients who prefer contemporary cool suggest Palermo, a trendy nightlife district and home to many of the city's most stylish boutiques.
One of the best known is the handsome, tasteful Legado Mitico, where the 11 rooms are individually and subtly themed to reflect Argentine greats including Che Guevara and Eva Perón. Similar spots include Mine Hotel and Awwa Suites & Spa, which are featured by a range of UK operators.
San Telmo is Palermo's grittier, up-and-coming cousin, and it is following suit in the accommodation stakes with small, individual properties. Journey Latin America recommends Mansion Vitraux, an avant-garde boutique that combines modern, classic and Middle Eastern design, while Hayes & Jarvis features Mansion Dandi Royal, which has a 1920s feel and is home to a tango school.
Buenos Aires' dock area has been tarted up. Puerto Madero's industrial buildings have been made over and supplemented with some cutting-edge modern structures, and the area is now home to art galleries, apartment buildings, restaurants, bars and hotels.
The most cutting-edge of the hotels is the Philippe Starck-designed Faena Hotel and Universe, a study in monochrome, red and gold, with unicorn heads mounted on the restaurant's walls and a velvet-lined cabaret club that's pure David Lynch.
Another option is to stay in the centre of the city and thus be able to reach almost everywhere without too long a walk or pricey a cab journey. There are plenty of hotels in the Microcentro, near the towering Obelisk, the Teatro Colon and the Florida shopping street. The Novotel is sleek and modern, the Panamericano classic and classy, and the Lennox a welcoming, good-value choice.
When it comes to enjoying Buenos Aires, living the Argentine lifestyle is just as important as sightseeing, and most tourists are keen to get busy sampling the holy trinity of tango, steak and malbec wine.
A visit to a traditional parilla is a must. These restaurants have huge open grills where pretty much every bit of a cow is on the menu, and the steaks are huge, juicy and great value. El Desnivel in San Telmo has a good mix of locals and tourists.
Depending on clients' temperament, tango can be a matter of observation or participation. There are countless ways to see this most Argentine of dances, whether it be on a street corner in La Boca, in the back room of the bohemian Cafe Tortoni or in the swanky surroundings of the iconic Teatro Colon.
For those who want to have a go, operators can organise lessons, and then clients can head out to tango halls or milongas – there are plenty of spots that welcome tourists.
For dancing of a more freestyle nature and general nightlife, send them to Palermo. The leafy streets are lined with cool bars and great restaurants, and during the day there are boutiques for shopping and cafes for people-watching.
San Telmo is a more bohemian option for bar choices, and during the day its cobbled streets, well-preserved 19th-century architecture, antique shops and famous Sunday market make it a great spot to visit.
Best avoided at night but perfectly safe by day is working-class La Boca, the city's most colourful district. The brightly painted houses and artistic graffiti along Caminito and the surrounding streets set tourists' cameras snapping, and no football fan will want to miss a visit to La Bombonera, the stadium of Boca Juniors, one of Maradona's clubs.
Rainbow Tours recommends booking clients on a city tour to acquaint them with the different neighbourhoods, and can also organise tango and dinner shows, wine-tasting with a sommelier and a day trip to an estancia near the city to have a gaucho experience.
Journey Latin America has two new tours that are proving popular. The first, In the Steps of Eva Perón, traces her life around the city, ending at her grave in the Recoleta cemetery. The other takes clients around Recoleta and Palermo by bicycle, meandering through the wide, tree-lined streets with a guide, stopping at sights along the way.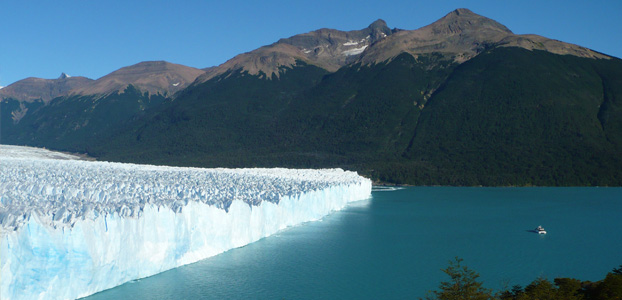 Buenos Aires isn't merely the gateway for flights from the UK, it's also Aerolineas Argentinas' hub, from where clients can take domestic flights to other locations in this huge country. These include:
Iguaçu Falls: The vast waterfall on the Brazilian border. City slickers can then head to Rio, enabling them to see two of Latin America's greatest urban hot spots in one trip.
Mendoza: Vines sweep across the foothills of the Andes close to the Chilean border. Wine lovers can tour cellar doors and stay in beautiful boutique lodges. An established choice is the rural Casa Antucura, and a stunning new opening is Entre Cielos, which has a sleek design and a large spa.
Bariloche: The Argentine Lake District is a sort of Latin Switzerland, complete with chocolate making, stunning mountain ranges and clear lakes.
Patagonia: This is a stark but beautiful land of glaciers, huge mountains and very few people. Visitors can fly to El Calafate where the headline attraction is the Perito Moreno glacier, or right down to Tierra del Fuego, where they can sail round Cape Horn into Chile, or take a cruise to the Antarctic – most options, including Hurtigruten's, depart Ushuaia.
Uruguay: When the porteños want to go to a beach, they head to neighbouring Uruguay. Punta del Este is the loud, well-known party resort, but send well-heeled clients a few miles down the coast to José Ignacio, the Hamptons of Uruguay, where they can stay at the sublime Vik properties, either at the estancia or on the beach. A tour will visit the capital, Montevideo, and historic Colonia.
The Pampas: Here, just an hour or two's drive from Buenos Aires, guests can spend a few nights in an estancia, ride with gauchos and eat at an asado, or barbecue.